University Campus: A Pathfinder Showcase
An extensive demo database is available for the entire test period. Numerous examples demonstrate the various functions of Pathfinder in a very practical way. In addition, the demo gives you the opportunity to test Pathfinder to its full extent without having to enter any data yourself. Below we present the most interesting parts.
You want to familiarize yourself with the Pathfinder interface first? Then we recommend the Quick Start section of the manual. Here you will get an overview of the most important functions and the user interface.
In the example location University Campus, you will find several buildings with trays running between them. Starting from the Data Center (1), all other buildings are connected in a star pattern via primary cabling so that the office levels can be supplied with LAN and telephone connections via the floor distributors.
You can open the University Campus via the Navigation (2) or alternatively via the map by clicking on one of the buildings.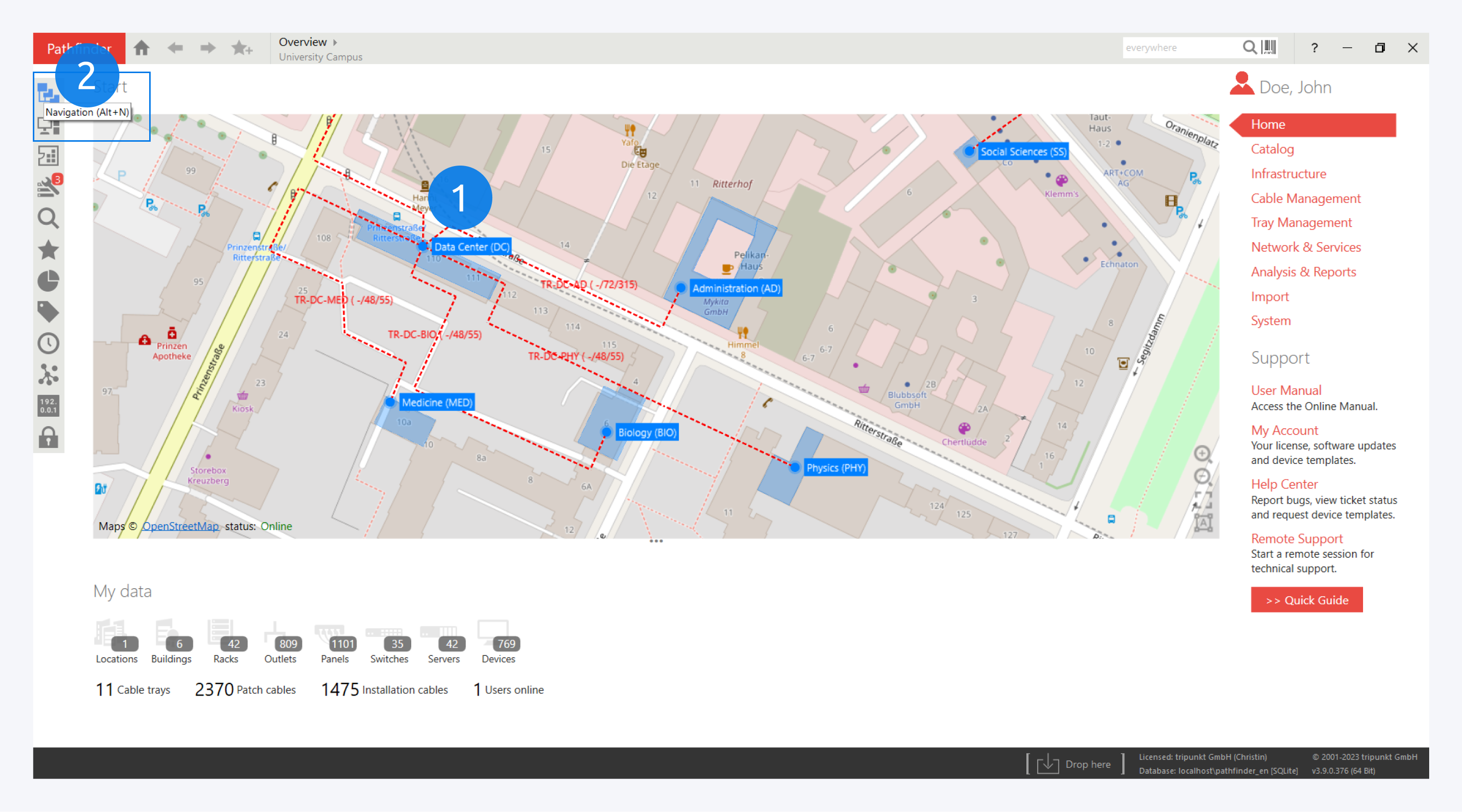 The demo database highlights:
Pathfinder will be fully available to you for the next 30 days. Your trial license is unlocked for all optional extensions, such as the Work Orders module, so that you can also get an overview of the modules. All information about your trial license and the remaining time can also be found in the Pathfinder Portal.
Our support team will assist you with all your questions at any time. Simply send us an e-mail to support@pathfinder.de or call us: +49 30 81459370