Pathfinder offers comprehensive tools for reporting and analysis. Create your own reports or open one of the sample reports. In addition, the port search and the history provide you with in-depth analysis options.
Please also note the description of the reports. It contains useful hints.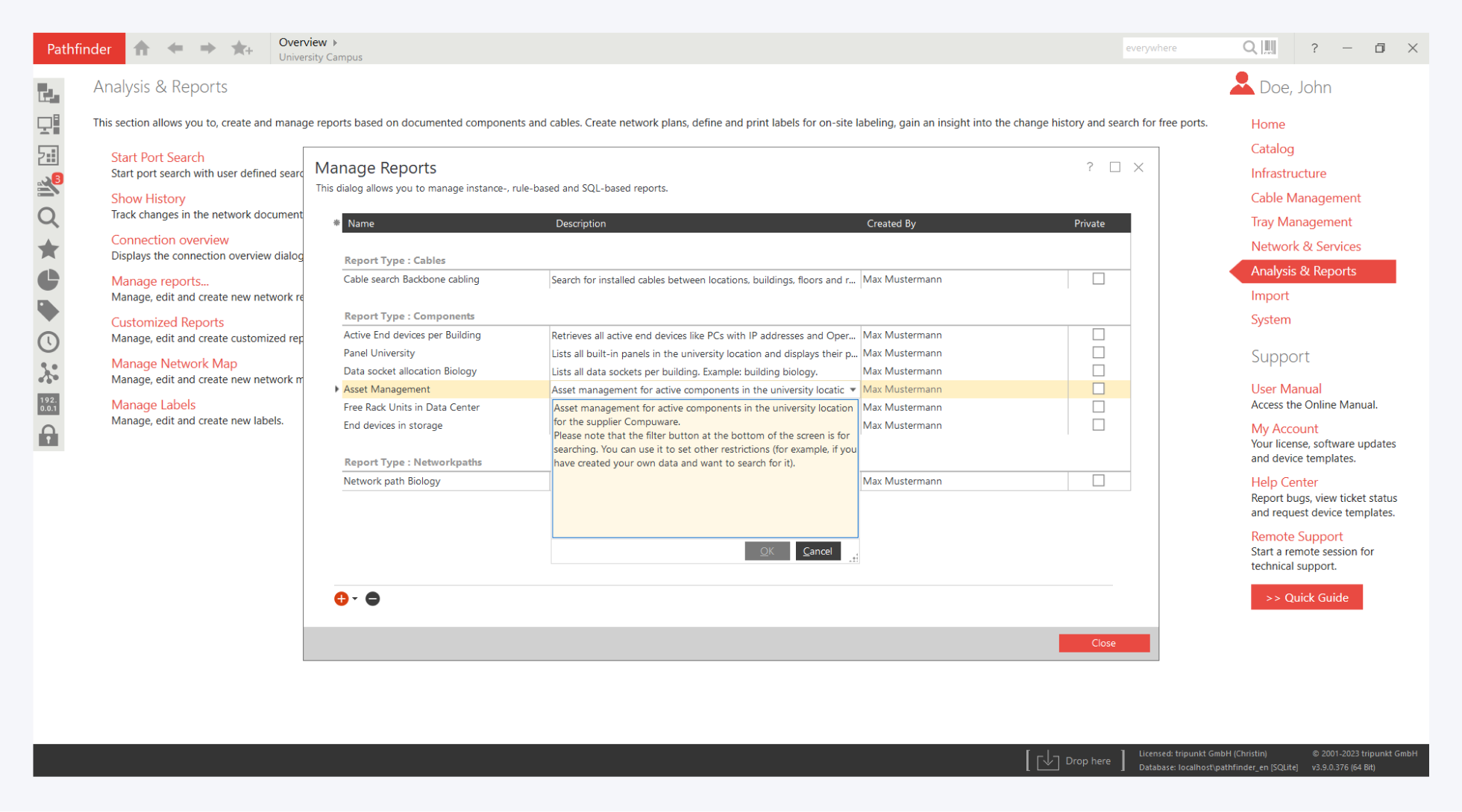 Sample report "Asset Management"
You want to open and edit your active assets like switches or servers in an asset management system? You will find the navigation bar on the left side of the screen. Here you can access the predefined reports. Now open the sample report "asset management" and filter e.g. by operating system or maintenance contract.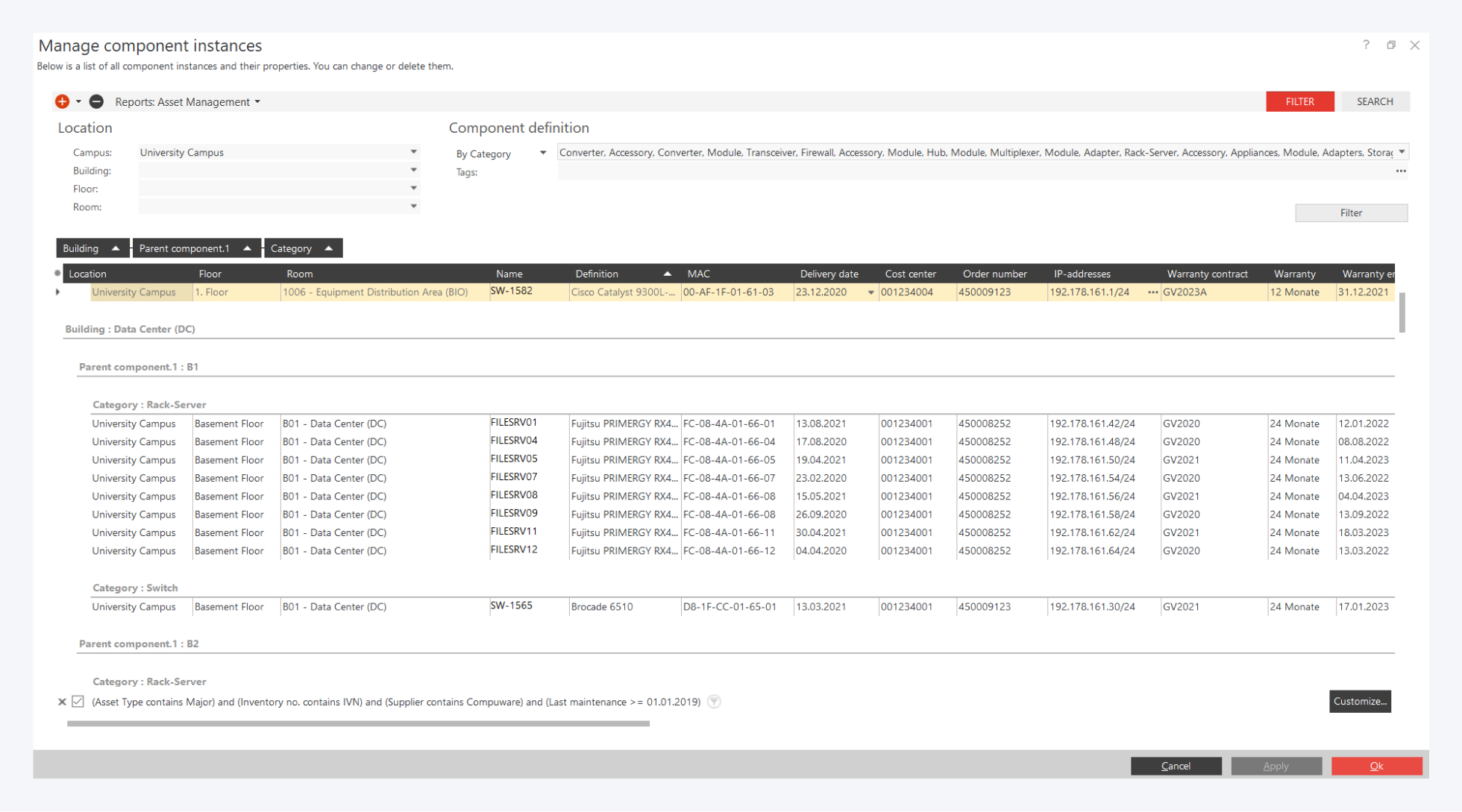 Sample report "Installation Cables"
We have also prepared a sample report for you to search for installation cables, e.g. between buildings in the primary level. Simply open the report "Cable search for Backbone cabling".
The report has been configured so that you can search for primary cabling connections between the data center and the target building Biology, restricting to cable length and utilization.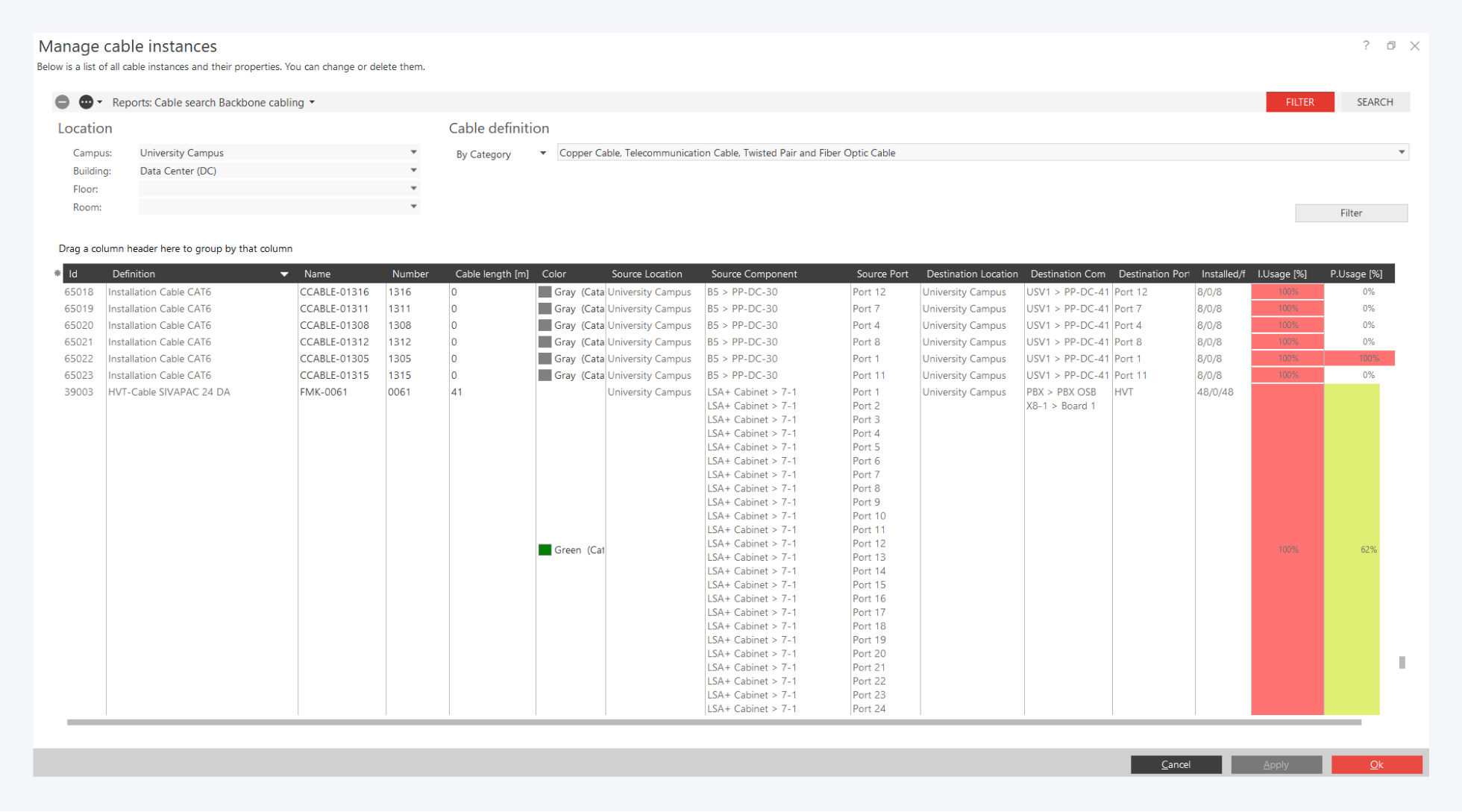 Sample report "Free Rack Units"
You want to install a new switch or server in the server room of the data center and are looking for free height units in racks?
Then just have a look at the report Free Rack Units in Data Center.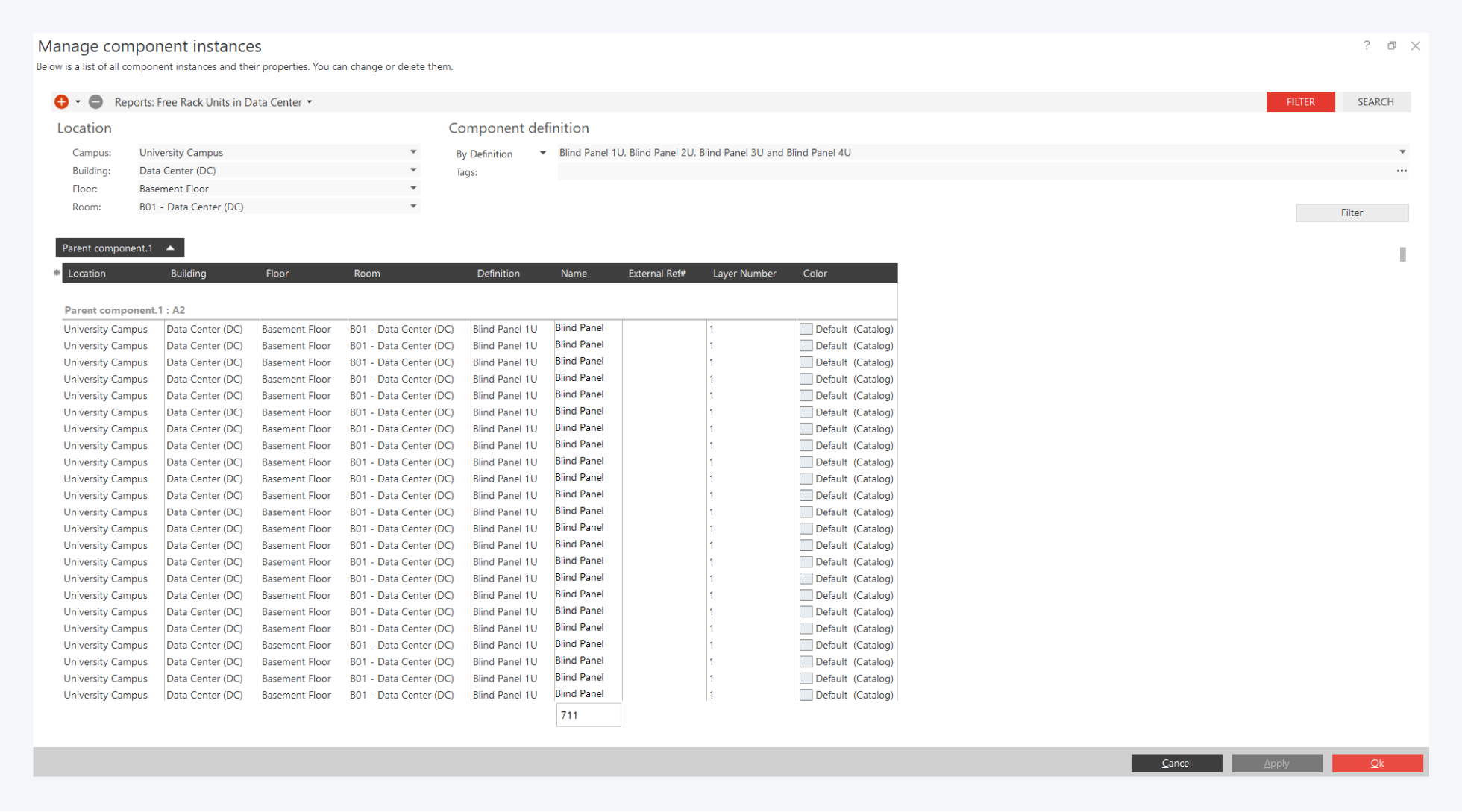 Sample report "End devices"
Or would you like to create a list of all connected end devices in offices? Then please have a look at the report "Active end devices per building".
This sample report also returns properties such as assigned IP addresses, MAC addresses as well as installed operating systems.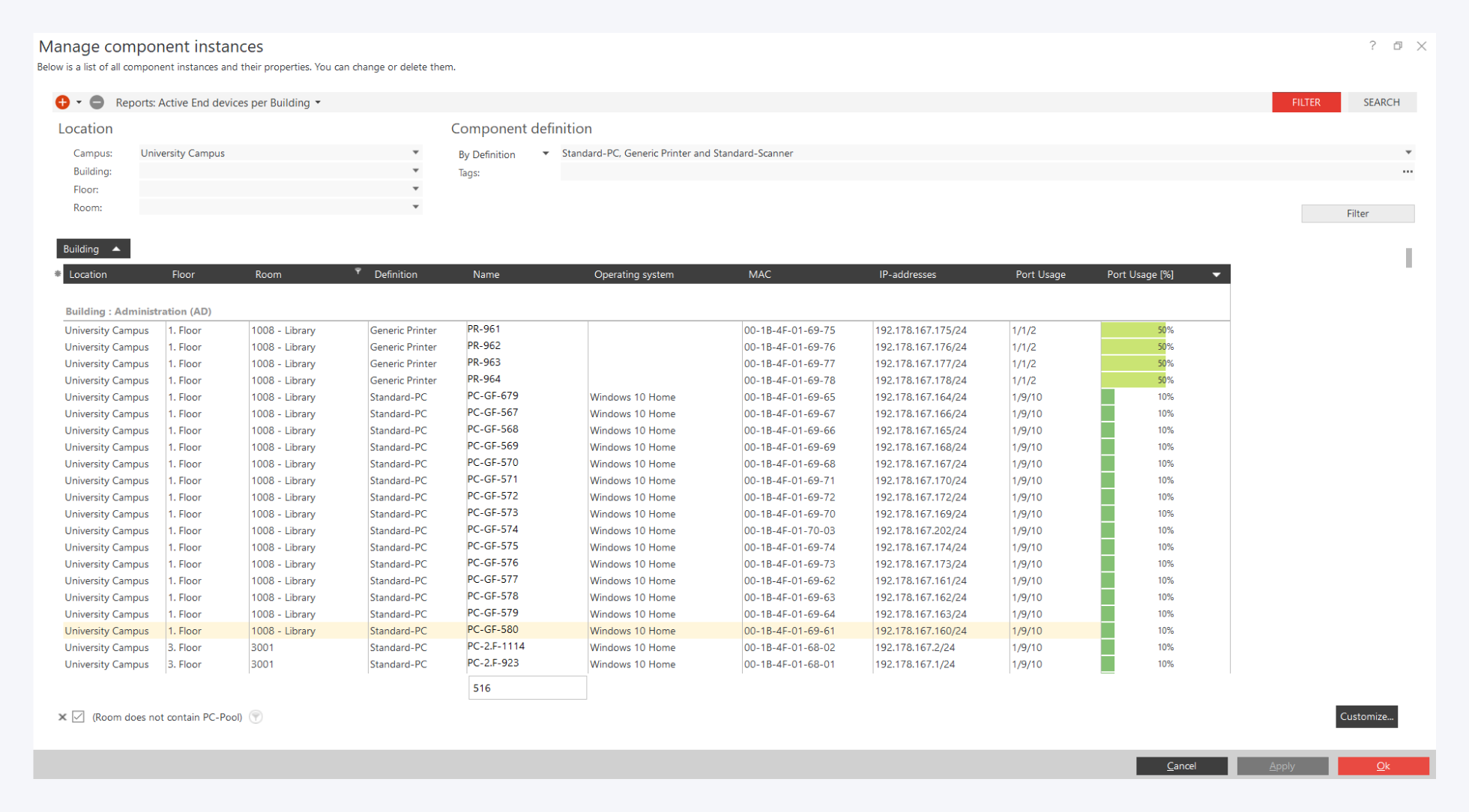 As a result, you will get the port assignment of the switch with the information about the patch connections.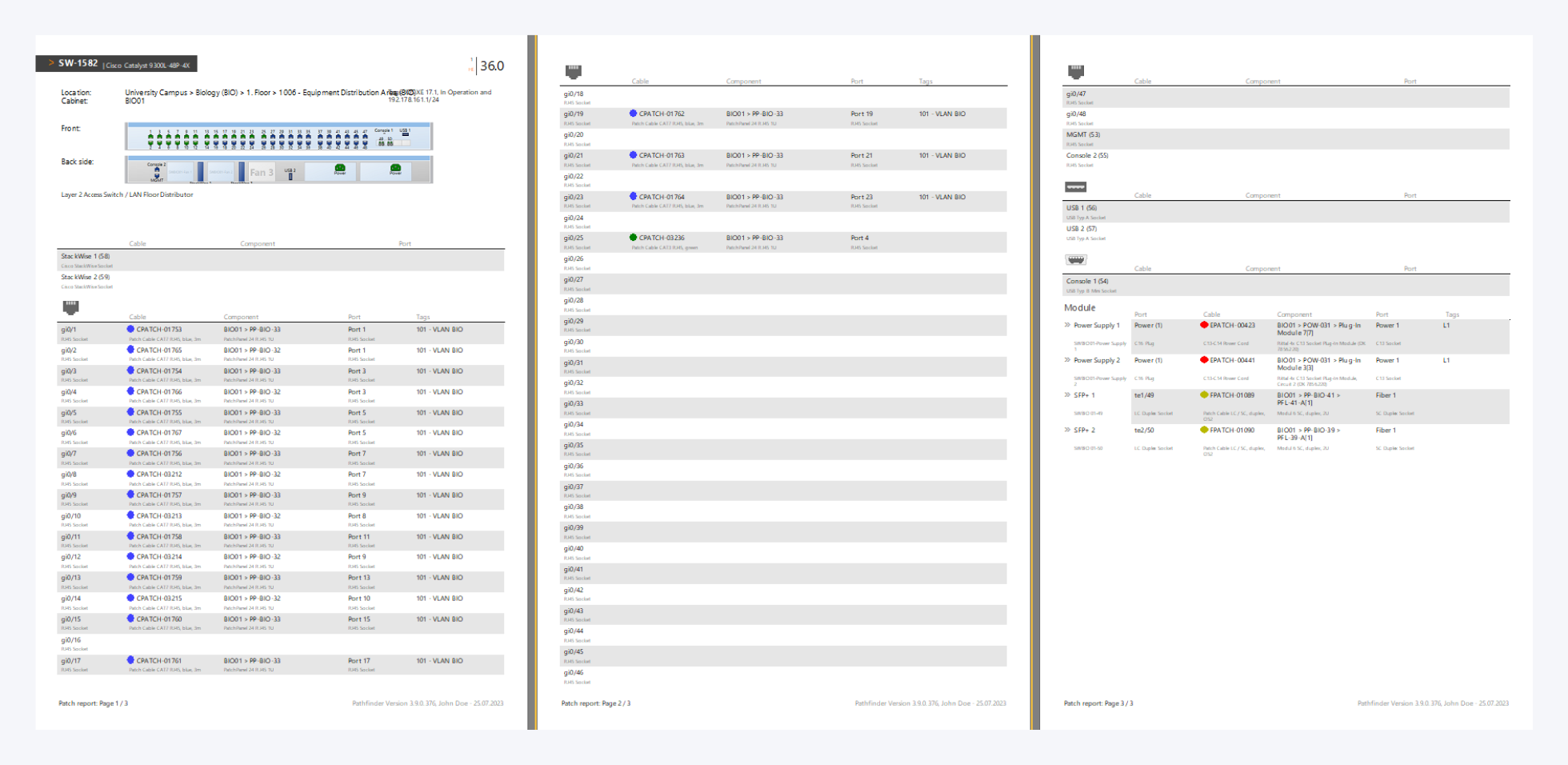 Feel free to try out the other predefined reports like "Network paths".
Note: All reports can also be generated on a rack or room basis.
Alternative ways: Search contained...
You would like to create a list with all installed switches for a building? For this purpose, use alternatively the function Search contained... > Components.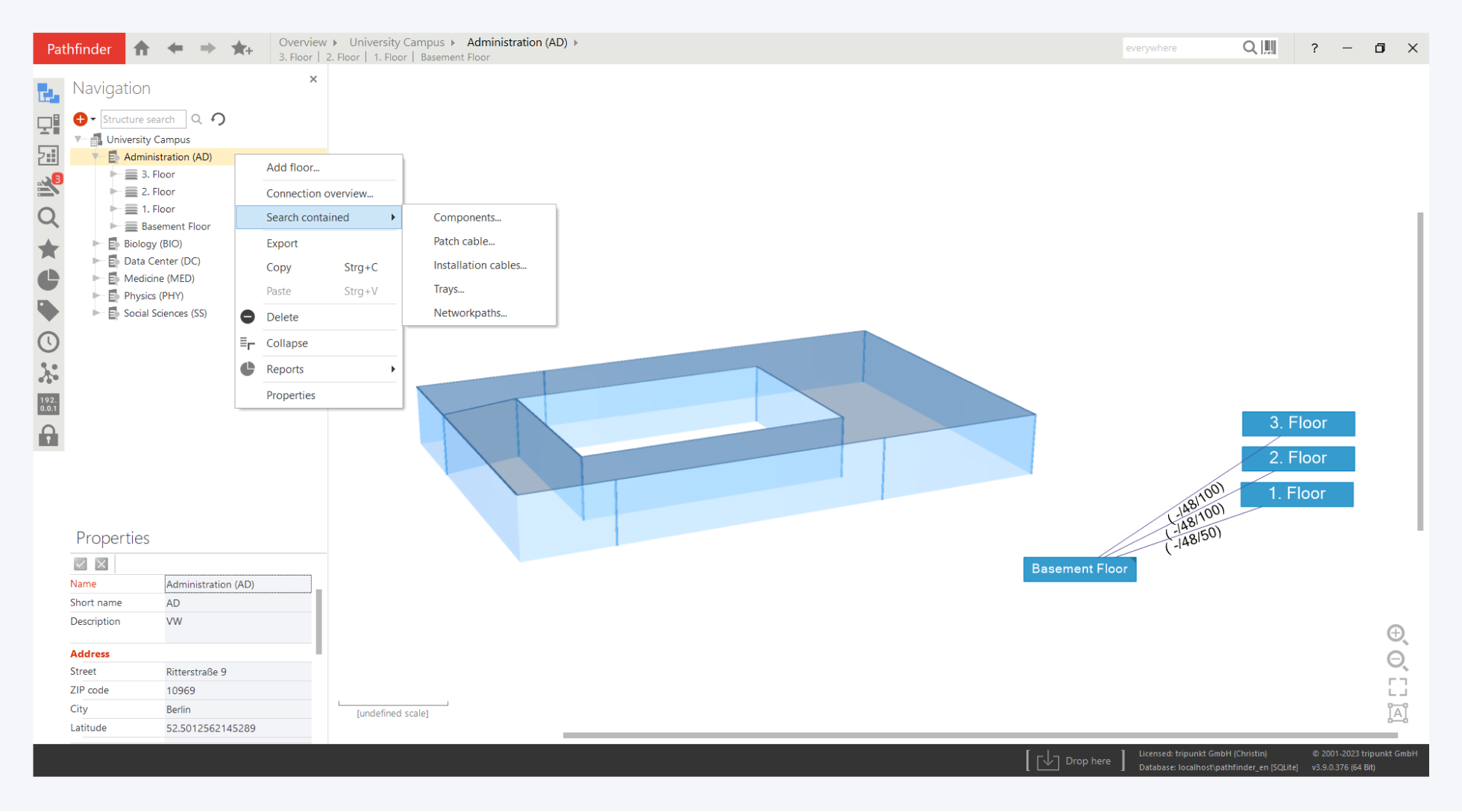 Pathfinder returns all installed components as query result. Via filters you can restrict e.g. to category or definitions and save the query for later use.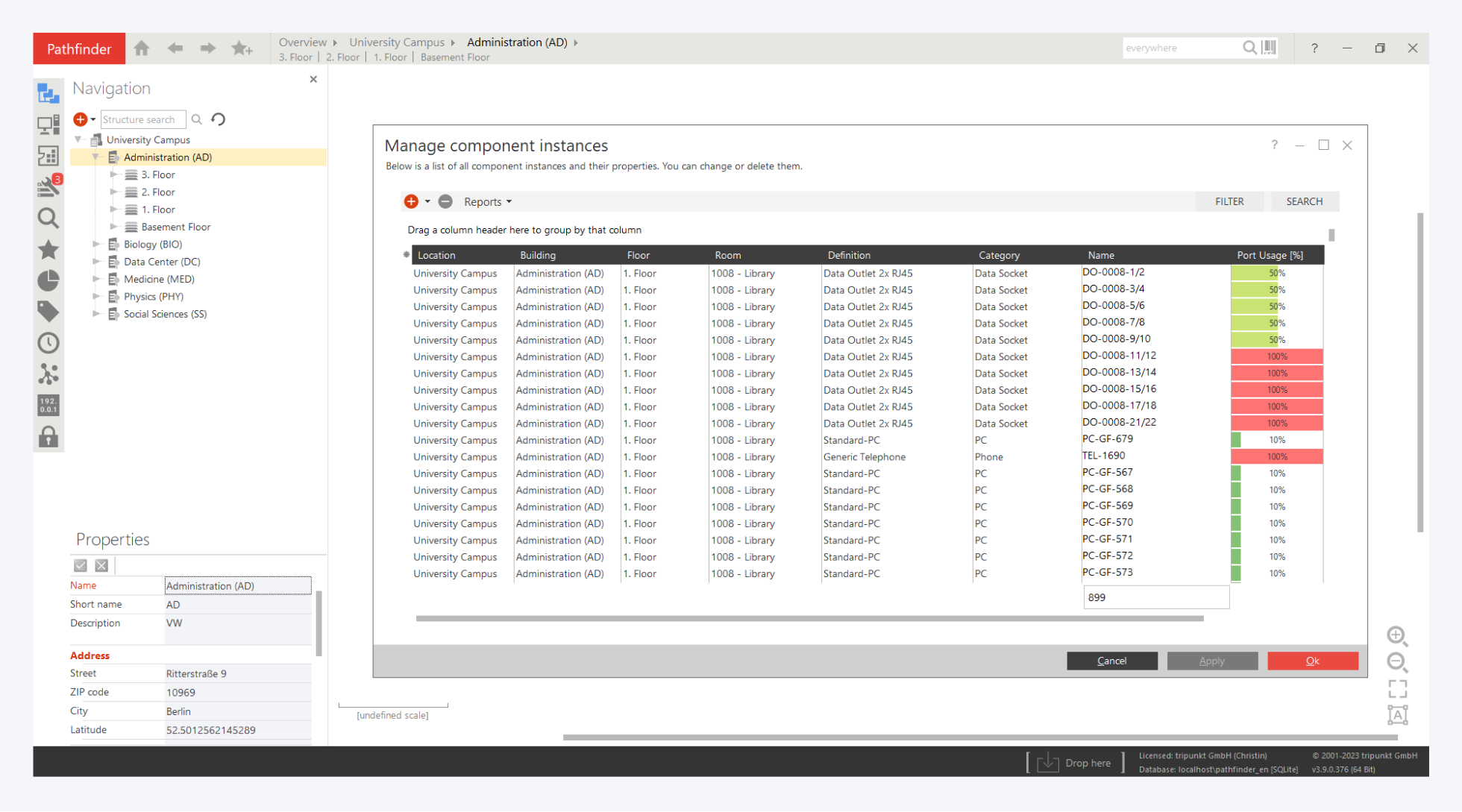 Feel free to try the other predefined queries for Search contained... such as Patch cables.
Note: These queries can also be run on a rack or room basis.
Port Search
You are looking for free ports on a switch? For this purpose, Pathfinder offers you the query option via "Start port search".
You can access this function via the main menu section Analysis & Reports.
Of course, you can run the queries per room or restricted to a specific device type. Simply narrow the requirements down for location, component(s) and port type and start the query.