Define workflows and processes for smooth network operations. Use work orders to share network-relevant knowledge across teams. You retain complete control over all work and an overview of the work progress. With the help of Pathfinder, each work step can be assigned to the responsible employee and monitored during implementation.
The sample site University holds three work orders, which can be viewed in detail. To do so, open the work orders in the sidebar. For the demo database, the first work item we will be looking at is the removal of a fiber optic module.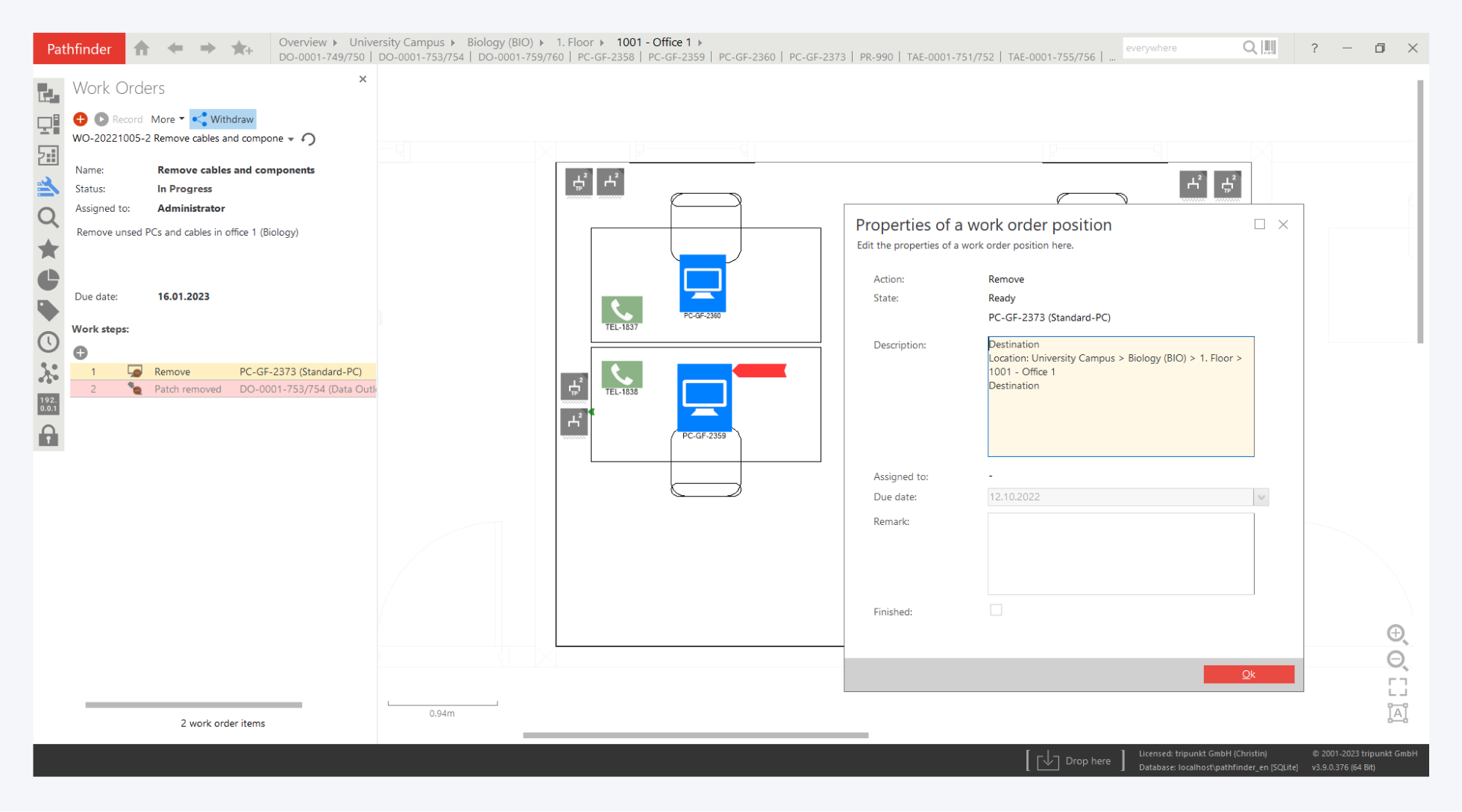 Patfinder marks all devices affected by a work order. This allows you to easily tell that there are work orders in rooms and on devices or ports. These tags always contain the number of the respective work order. The color provides information about the type, green stands for add and red for remove.
The demo database provides further work orders.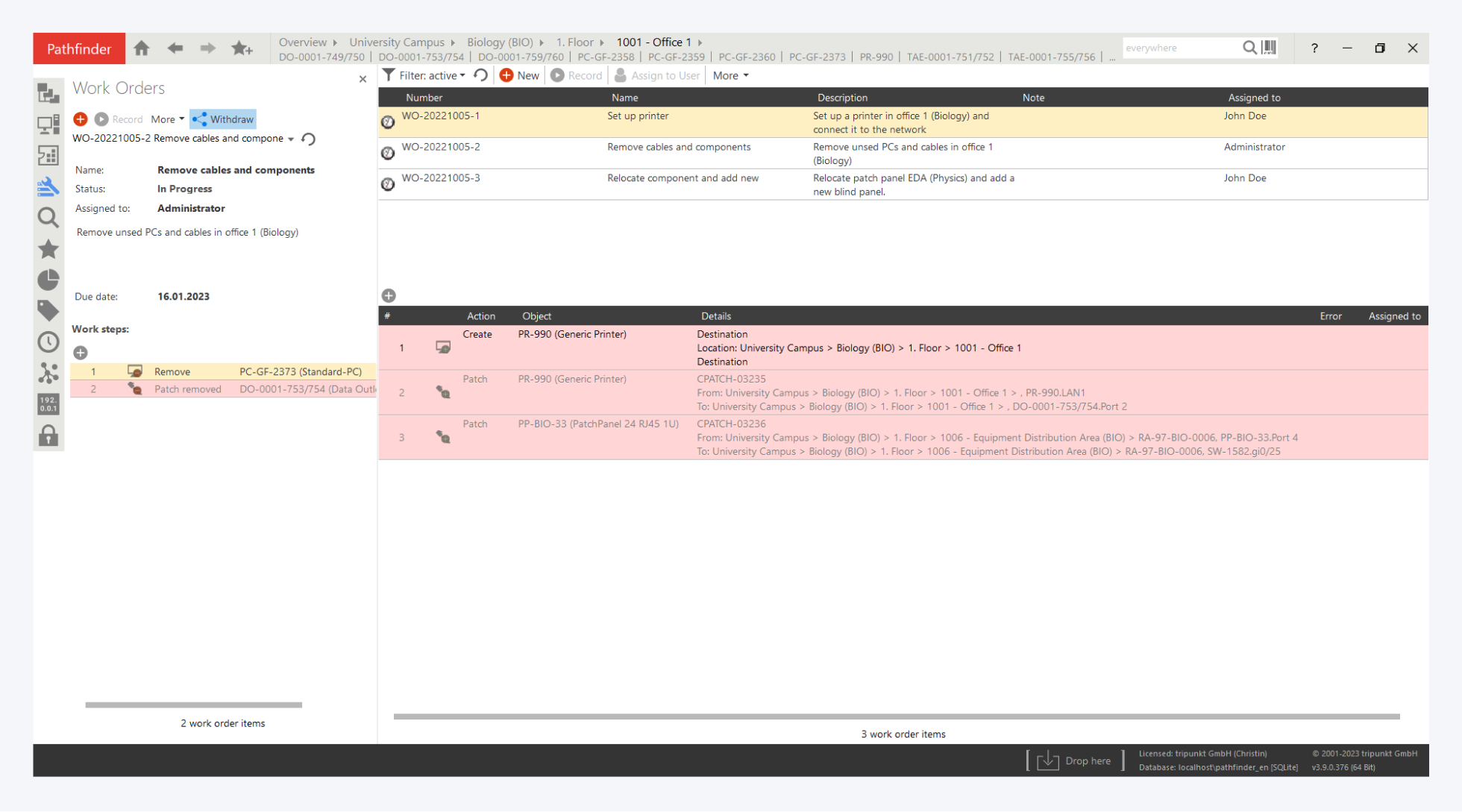 Why not give it a try right now? Have a printer set up or move a patch panel. Of course, you can also use work orders just for yourself (without assignment) and print them out for your own use, for example.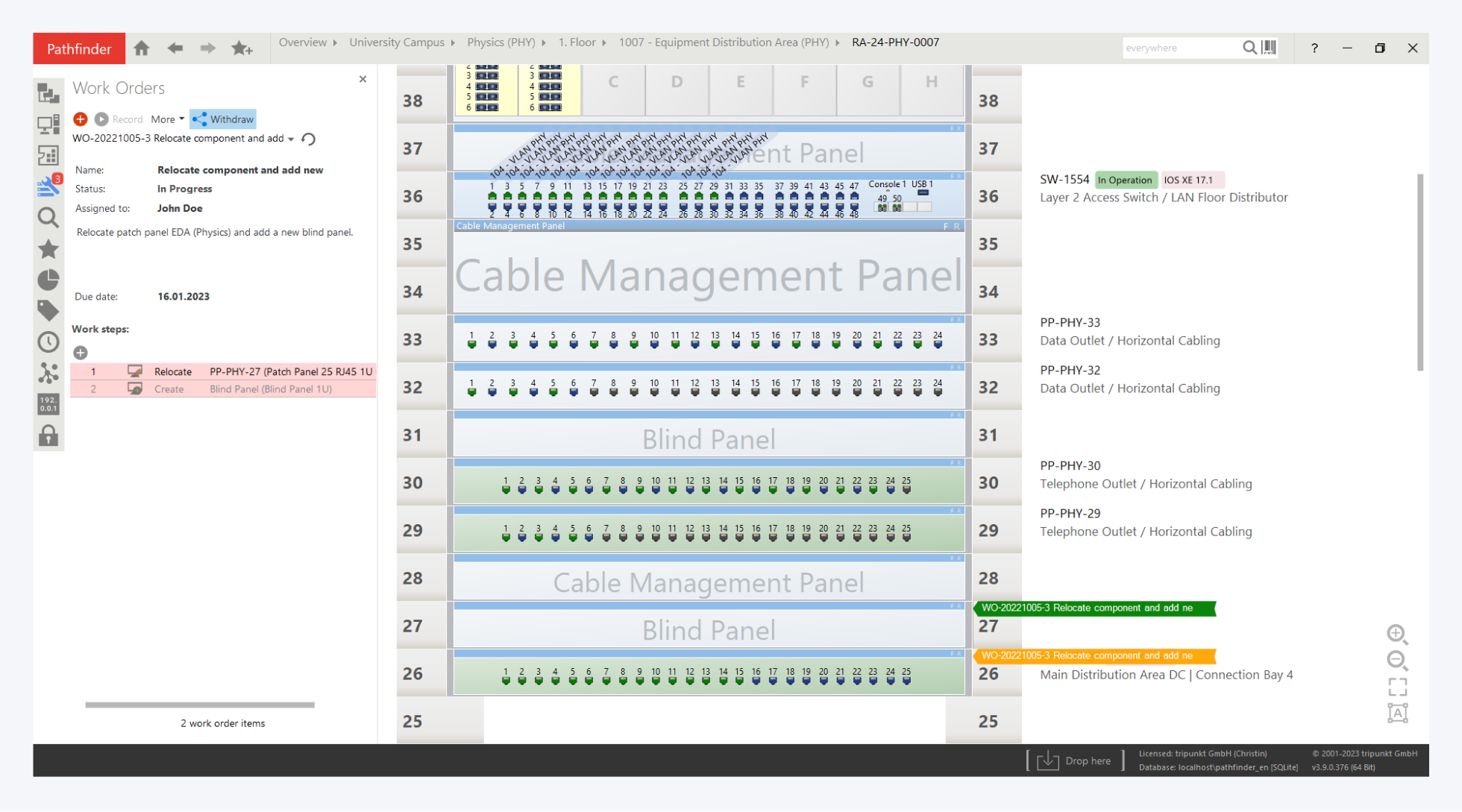 If you want to create and run your own first work order, we recommend consulting our manual. Under Create Work Order you will find practical instructions and tips.