Welcome to Pathfinder Mobile.
Track and analyze your network – right on the spot. With Pathfinder Mobile you get access to all information of your network anytime and anywhere.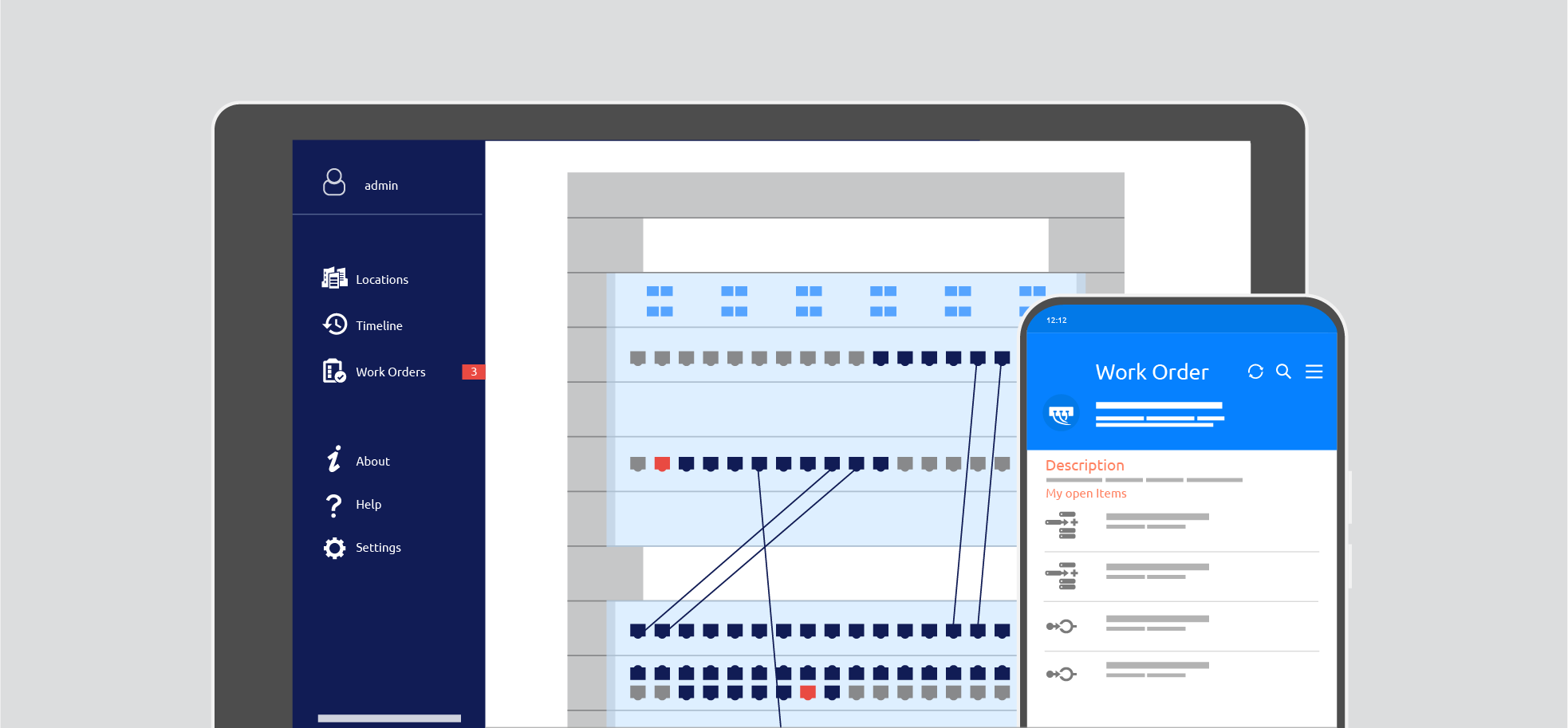 Pathfinder Mobile is an application for your smartphone available for both Android and iOS.
Pathfinder Mobile works in sync with the Pathfinder Software to provide remote, real-time and around the clock information about your network documentation.
To integrate Pathfinder Mobile with the Pathfinder Desktop Client, you need to setup Pathfinder Server. To learn more, please visit Pathfinder Server Manual.
Introduction
In the office or on the road, at the data center or in a sales meeting- Pathfinder Mobile App allows you to manage your network documentation on the go. With Pathfinder Mobile you can quickly and easily connect with the Pathfinder Software and sync data in real-time, independent of your location.
Here are some of the key functionalities available with Pathfinder Mobile:
Navigate through the infrastructure, view racks, components and port states.

Scan printed QR-code or Barcode labels to open the component in Pathfinder.

View network paths as well as create, remove or manage them.

Create and complete work orders and tasks.
System Requirements for Pathfinder Mobile
You will need an Android or iOS smartphone or tablet to use Pathfinder Mobile. Since Pathfinder Mobile works with Pathfinder, you need a current Pathfinder Server version installed. Pathfinder Mobile is optimized for phone displays. The resolution should be at least 960x540 pixels.
Minimum requirement:
Android Version 7.0 or higher

iOS 12 or higher

Dual Core Processor with 1 GHz

512 MB memory

At least 50 MB memory available
Pathfinder Mobile Installation
Pathfinder Mobile is available on both Android and iOS for your smartphone. You can install the app on your phone from their respective app stores.
The app is free to install and comes with a demo network environment.

This network environment is the mobile version of the same demo database provide with a Pathfinder Trial.
User Interface
Learn how to navigate through the different nested layers of infrastructure in Pathfinder Mobile. Get an in depth understanding of management of cabinets and components, connections, the timeline and how to use work orders.
Learn about