Cable Definition Properties
Cable definitions have different properties depending on their type.
---
Patch Cable Connector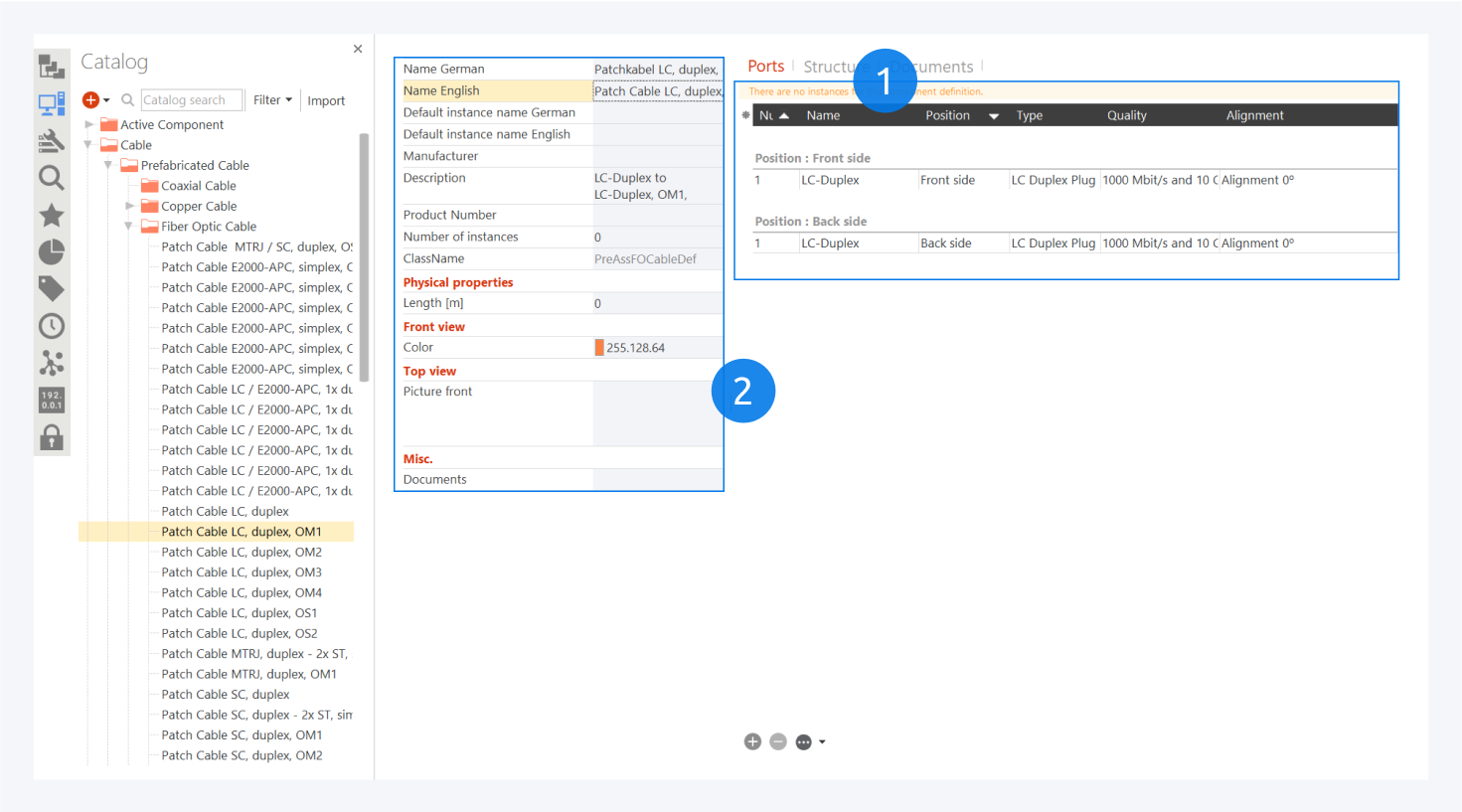 For preassembled patch cables, you can view the connector information here (1). You can change the connector name, plug type, quality and alignment for the cable definition.
Unassembled installation cables do not have plugs or connectors.
You can view the name of the cable definition here (2). You can also add information about the cable in the definition properties. You can also manage the cable instances of your network.
For more information on ports, go to: Manage Port Types.
---
Cable Bundle Structure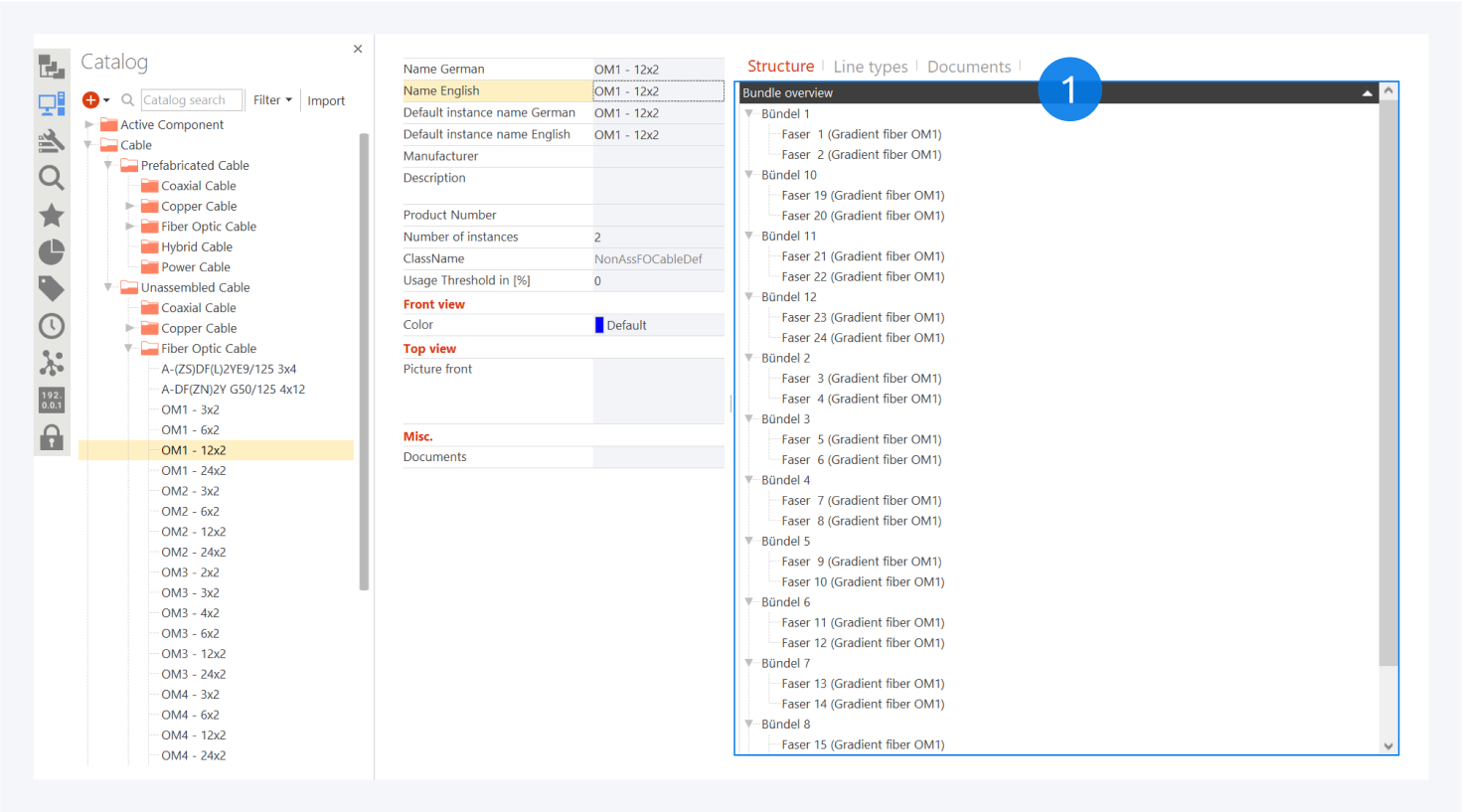 The wires/fibres and bundles in the cable are displayed here (1). Unassembled installation cables can have multiple bundles with multiple wire types. Preassembled patch cables have only one bundle.
For more information about creating cables, go to: Create Cable Definitions.
---
Line Types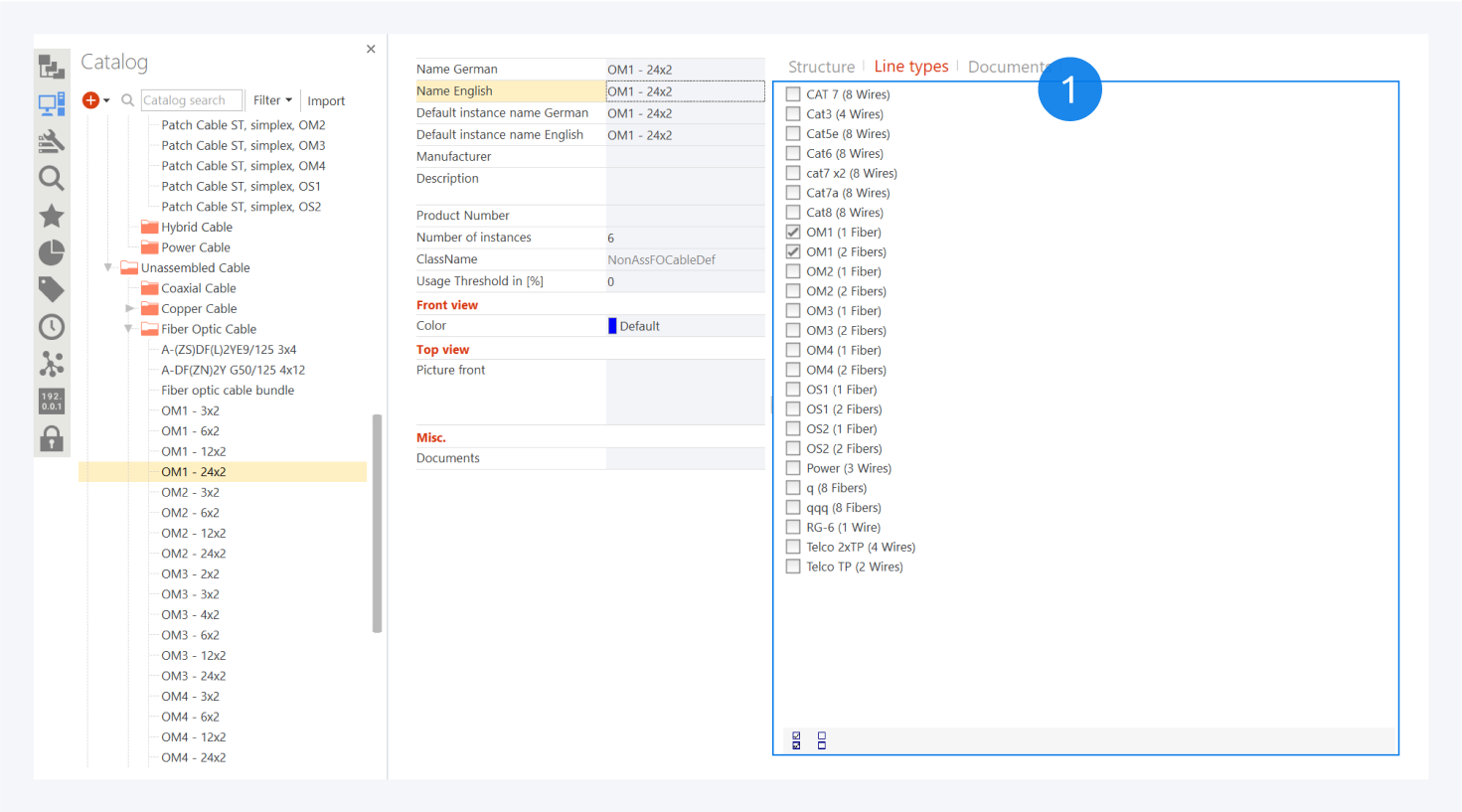 Installation cables are assigned line definitions in their definitions. This defines the types of lines that can be used within an installation cable.
You can select the types of lines you want to allow in your installation cable definition (1).
For more information about lines, go to: Line Definitions.