Buildings in Pathfinder are part of a location and contain floors. They can be assigned building footprints on the interactive map.
---
Creating Buildings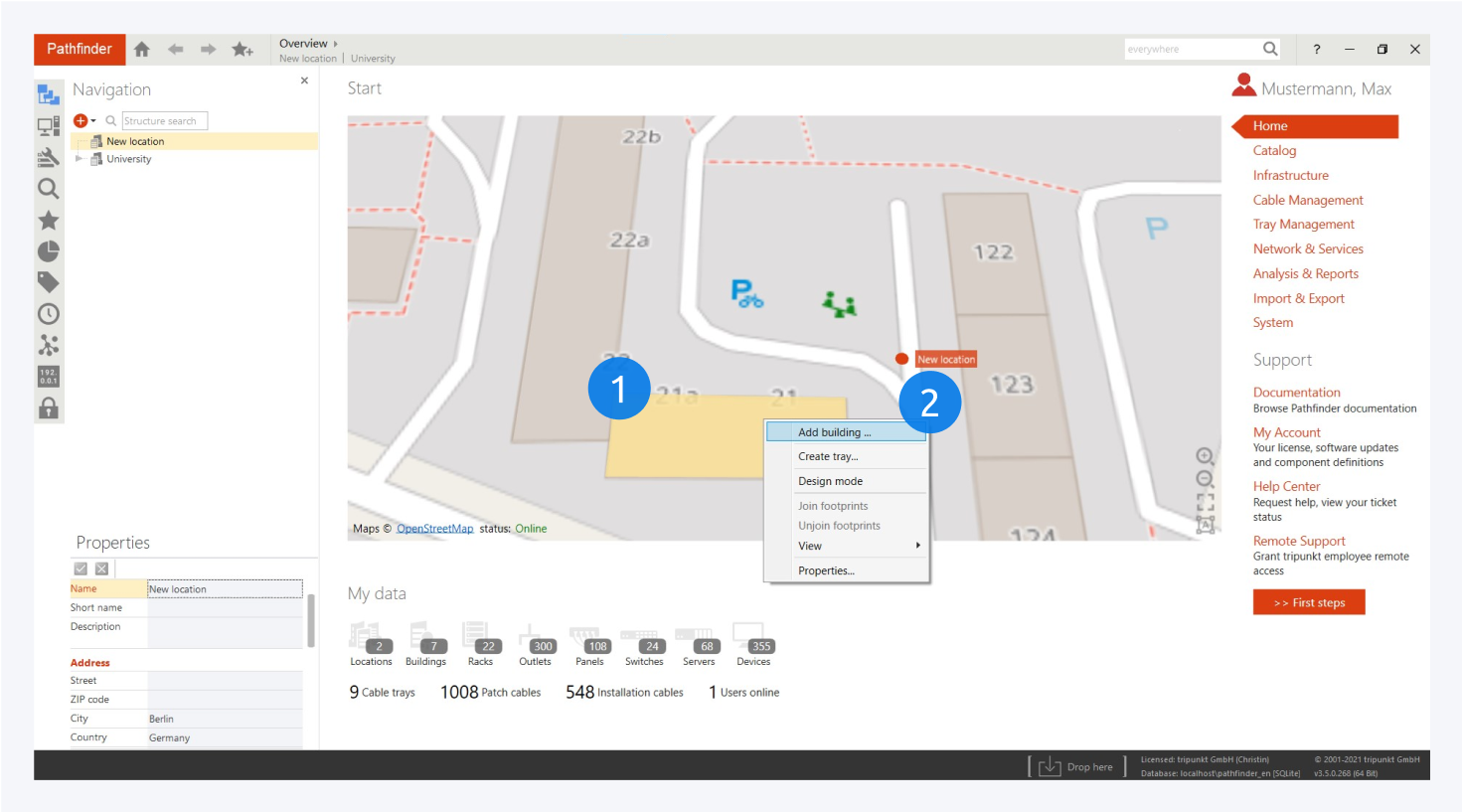 You can create buildings for your location from the navigation tab in the side bar. Click on the add button and select building from the drop down menu similar to adding a location.

You can also select a building on the interactive map (1), right click on a building block and click on add building (2) in the context menu.

Fill out the new building's information and click OK.
You can create multiple buildings for a single location.
Once the building has been created you can start adding floors to it.
For more information on Building design management, go to: Layout and Background Design
---
Building Properties
The building properties consist of the following fields:
Name: Assign a name to your building.

Short name: Create a short name, which can be displayed instead of the name.

Description: Write a description about the building.

Street: The street address of your building.

ZIP code: The postal code of your building.

City: The name of the city your building is in.

Latitude: Your building's geographical position (Lat).

Longitude: You building's geographical position (Long).

URL: Assign a URL link.

External Ref no.: Assign an external reference number.

Bookmark: Shareable bookmark link for browsers.

Documents: This field has an extended menu which allows adding and deleting flies and documents .

Permissions: Manage permissions for users.