Locations are the highest level infrastructure objects in Pathfinder. A location typically contains multiple buildings in close proximity.
---
Creating Locations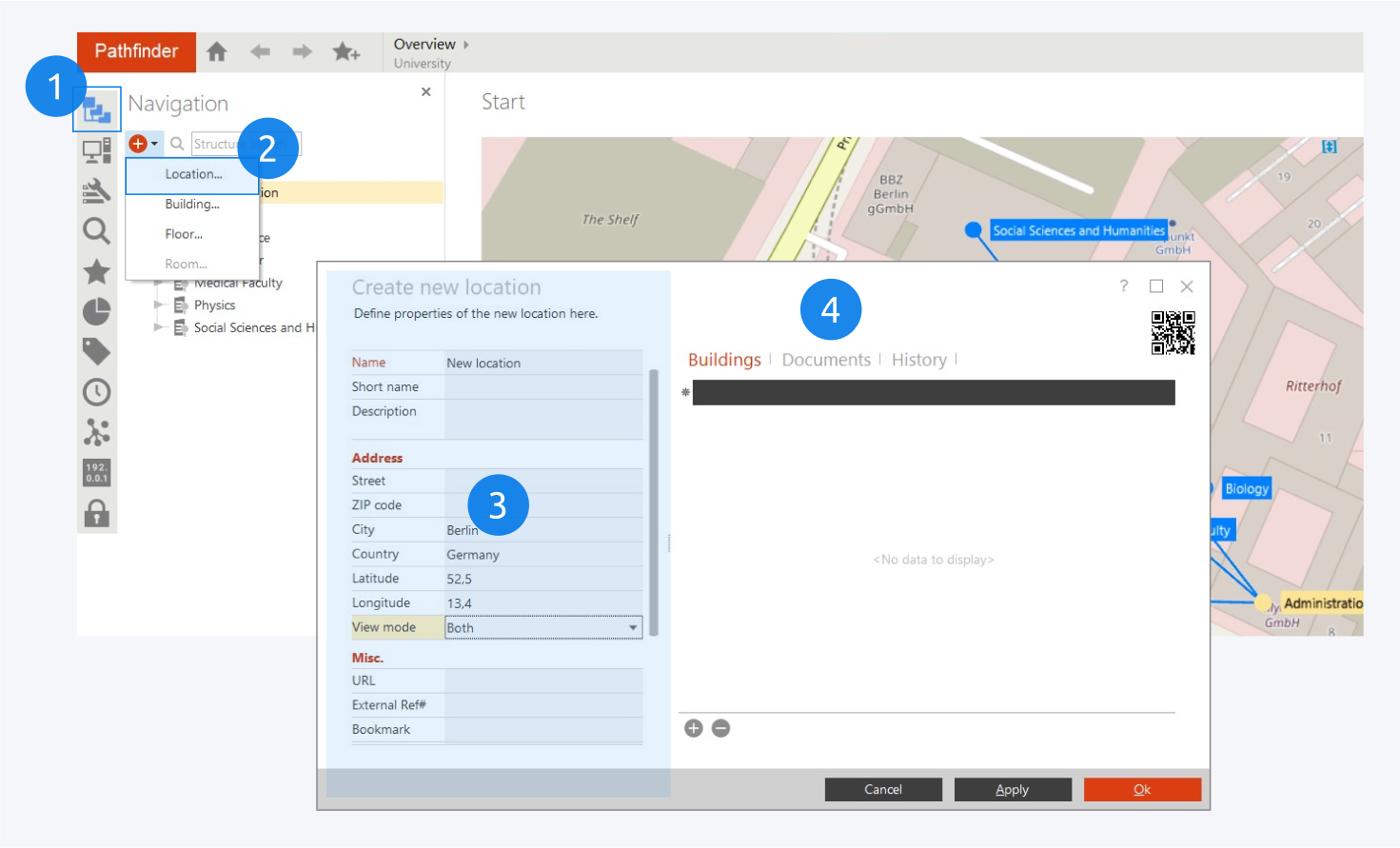 To create a new location, open the navigation tab (1) of the sidebar (Alt + N). Click the add icon and select Location (2) from the drop down menu.
Fill out the information for your new location (3) and click OK to create the location and add it to the map.

You can also attach files directly to the location via the Documents tab.
Once the location has been created you can start adding buildings to it.
For more information on location design management, go to: Map View Design Mode
---
Location Properties
The location properties consist of the following fields:

Name: Name your location.

Short name: Create a short name, which can be displayed instead of or additionally to the name.

Description: Write a description about the location.

Street: The street address of your location.

ZIP code: The postal code of your location.

City: The name of the city your location is in.

Latitude: Your location's geographical position (Lat).

Longitude: You location's geographical position (Long).

View mode: Choose between three options. Either view all buildings within the location on the map, use a seperated view or combine both options.

URL: Assign a URL link.

External Ref no.: Assign an external reference number.

Bookmark: Shareable bookmark link for browsers.

Permissions: Create read and Write authorization for users.