In order to manage the slots on a component definition, select the Slots tab in the component definition properties.
---
Adding Slots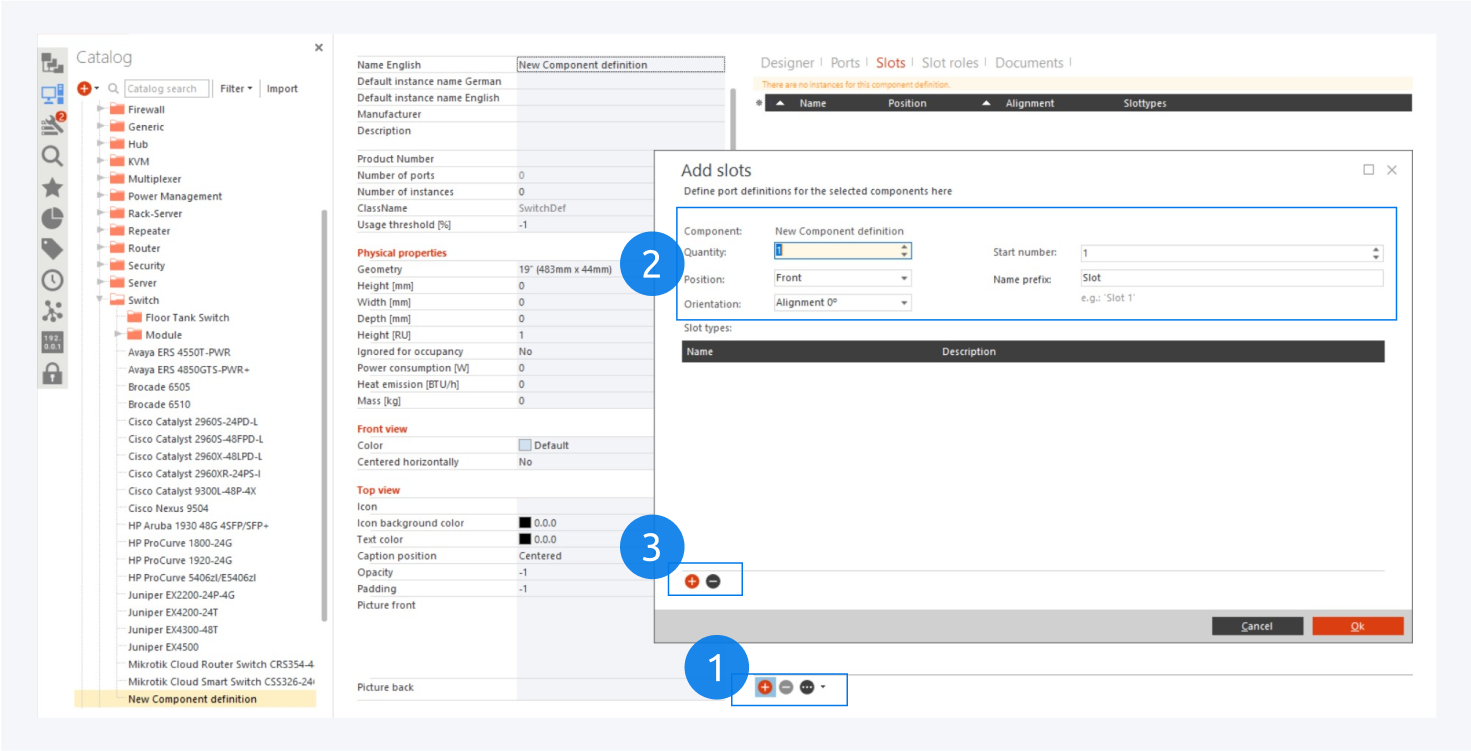 Click the add icon to add new slot definitions (1). Specify the quantity and select layout and naming options according to your needs (2). Then add at least one slot type (3). The selected slot types define which kind of modules can be built into the slots.
---
Managing Slots

After the slots have been created, you can update the properties of each slot within the Slots tab.
For more information about slot definitions, go to: Manage Slot types.
For more information about slot roles, go to: Slot Roles.