In order to manage the ports on a component definition, select the Ports tab in the component definition properties.
---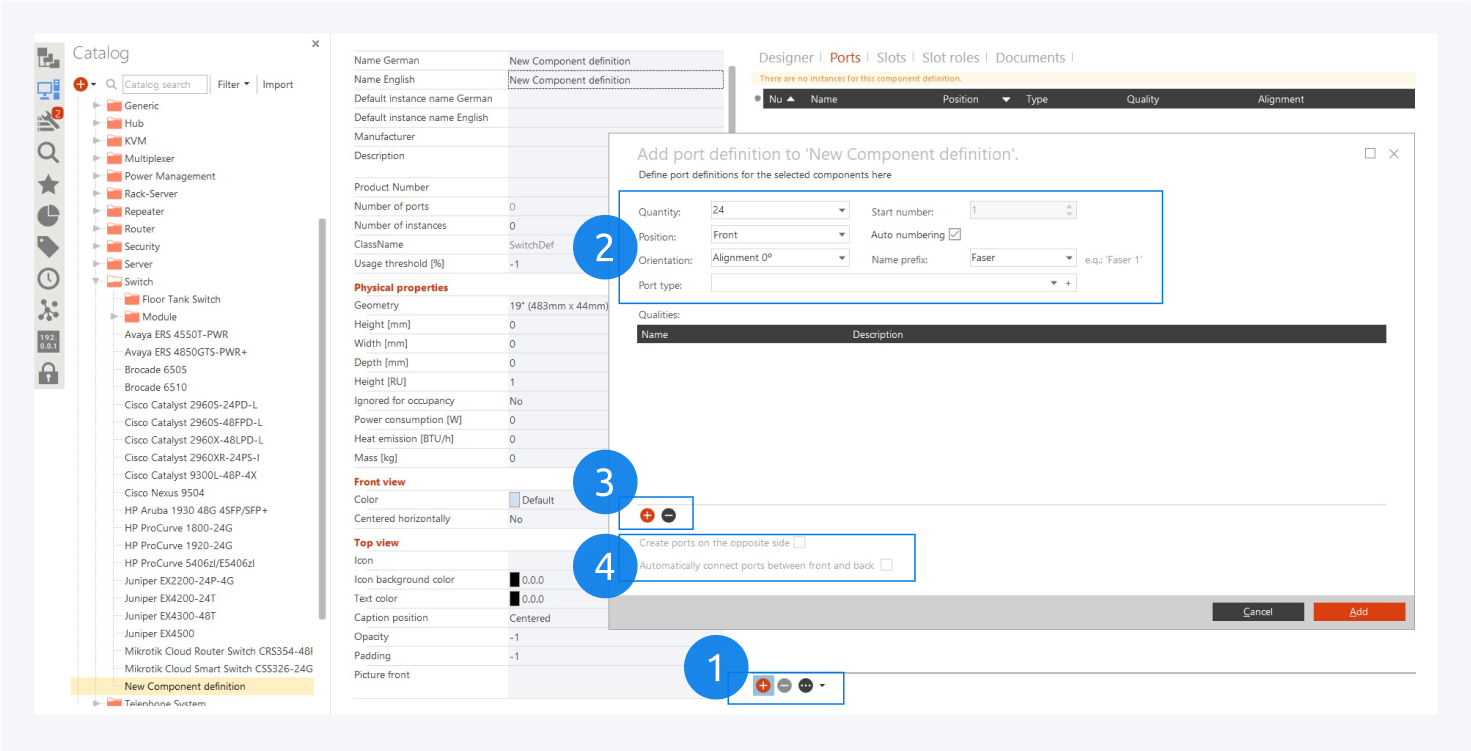 Click the add icon to add new port definitions (1). Specify the quantity and port type and select layout and naming options according to your needs (2).
All port definitions also need to be assigned at least one quality (3).
For passive components you can simultaneously create matching ports on the backside and automatically create the internal connections (4).
For more information about port definitions, go to: Manage Port types.
For more information about standards, go to: Manage Standards.