Select the Manage Qualities option from the catalog section.
The Pathfinder local catalog database comes preloaded with a large collection of supported standards. You can edit the list by adding more information to the already existing standards, by creating new standards or by deleting existing standards. You can also import more standards from the online catalog. Standards currently in use cannot be deleted or edited.
---
Quality Overview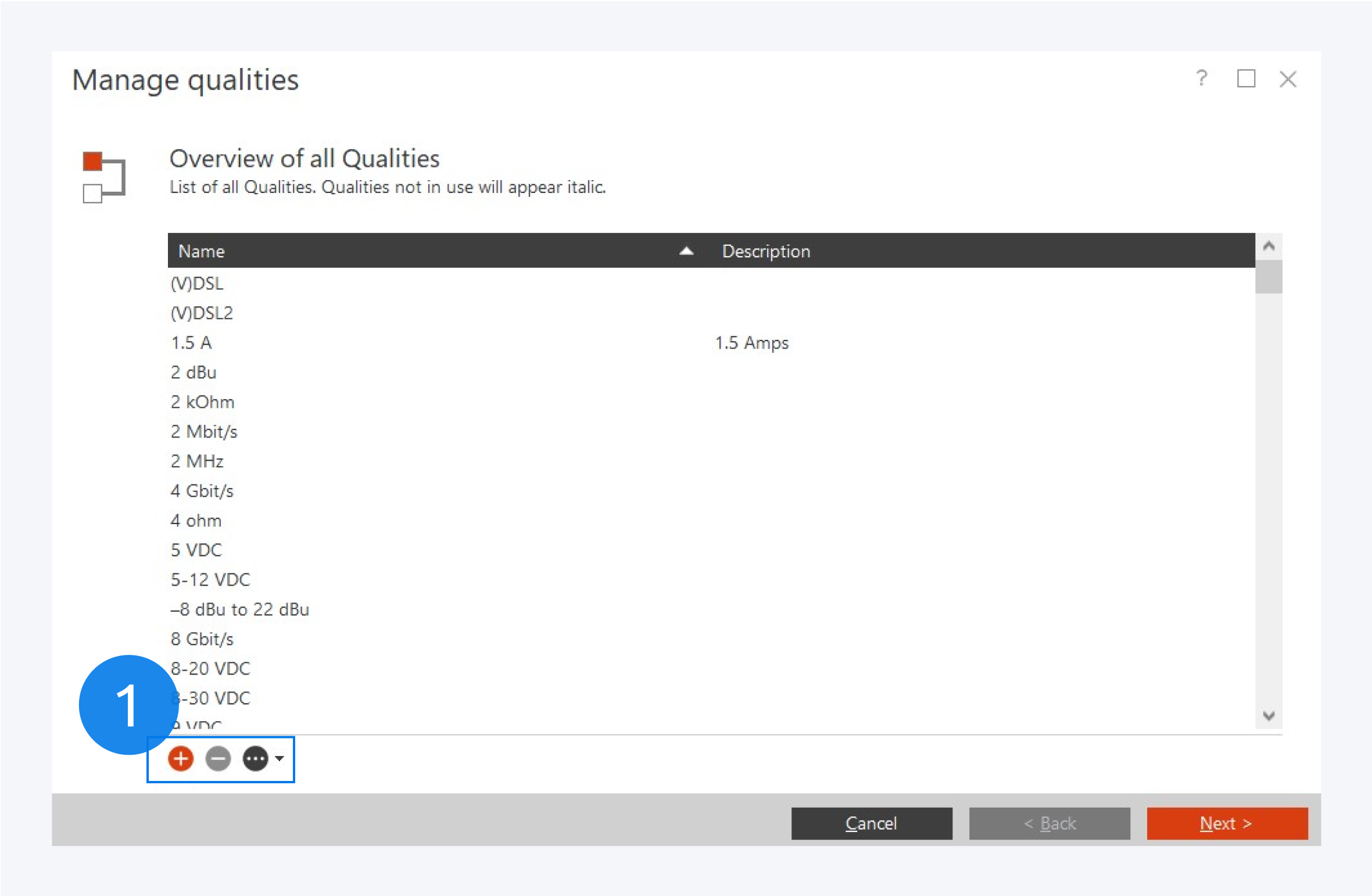 Standards describe features of a port or line. Pathfinder provides a choice of standard standards like:
100 MBit/s

1000 MBit/s

PoE

230 V etc.
When allocating standards, Pathfinder will assess the validity of the connections made. This means that connected ports need to have the same standards. The same applies for the connecting cable.
A list of all existing standards preloaded in the local catalog is available here. Standards not currently used in any component definition will appear in italics.
To edit an existing standards just double click on the quality name from the list. Using the add, delete and import buttons (1), new standards can be created, existing standards can be deleted and more standards can be imported from the online catalog.
To edit a quality just double click it. Via right click on a quality you can display all component definitions using it.
Importing pre-defined standards from the online catalog makes your network dokumentation easier. Please use the online catalog to avoid inconsistencies and data duplication.
---
Create Quality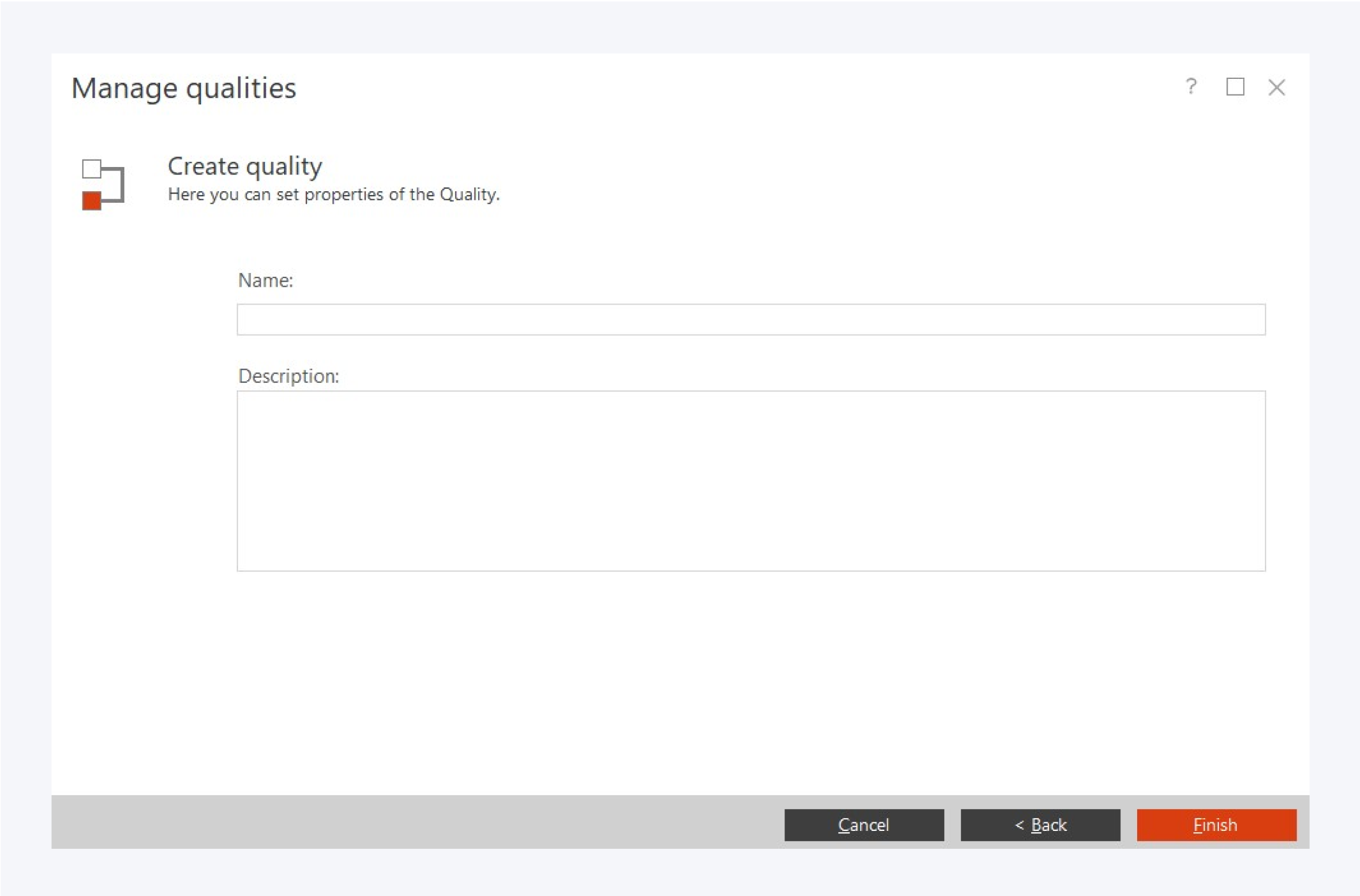 You can create new standards with the add button. When creating a new quality, enter the name and description. Click Finish once you are done.
Editing an existing quality is quite similar to creating a new one. Double clicking on an existing quality will open a similar dialog already containing the information for the selected quality.
---
Import Quality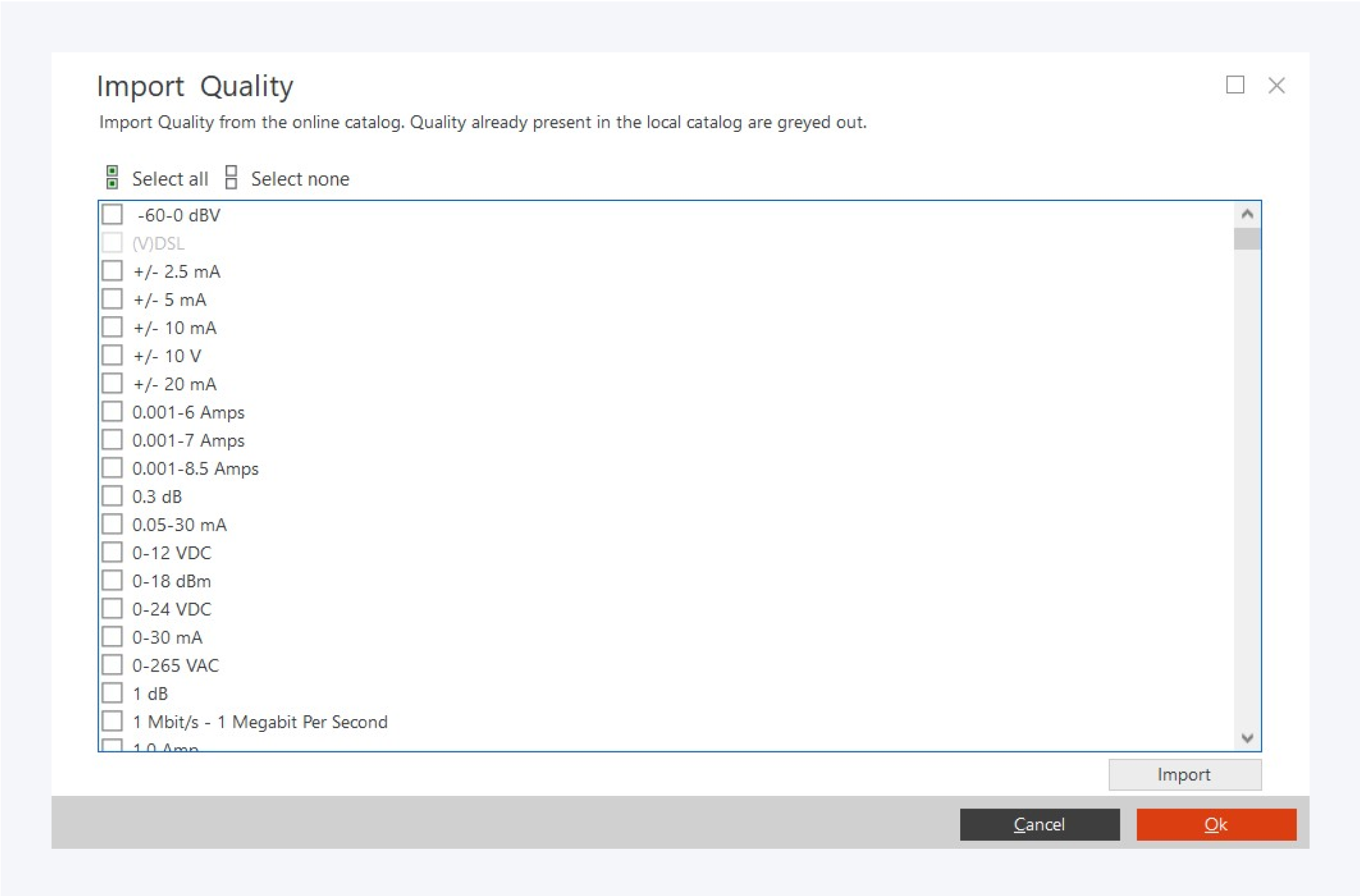 In the import quality window, select the standards you need and click on Import and OK.
Standards already existing in your local catalog will appear greyed out.
Before creating new standards, please check if they already exist in the online catalog. New standards can be imported from the online catalog.