This pages describes the program settings in Pathfinder.
Select the Program Settings tab in options dialog window.
You can check your license manager, access admin tools and register Pathfinder to use protocol handlers.
---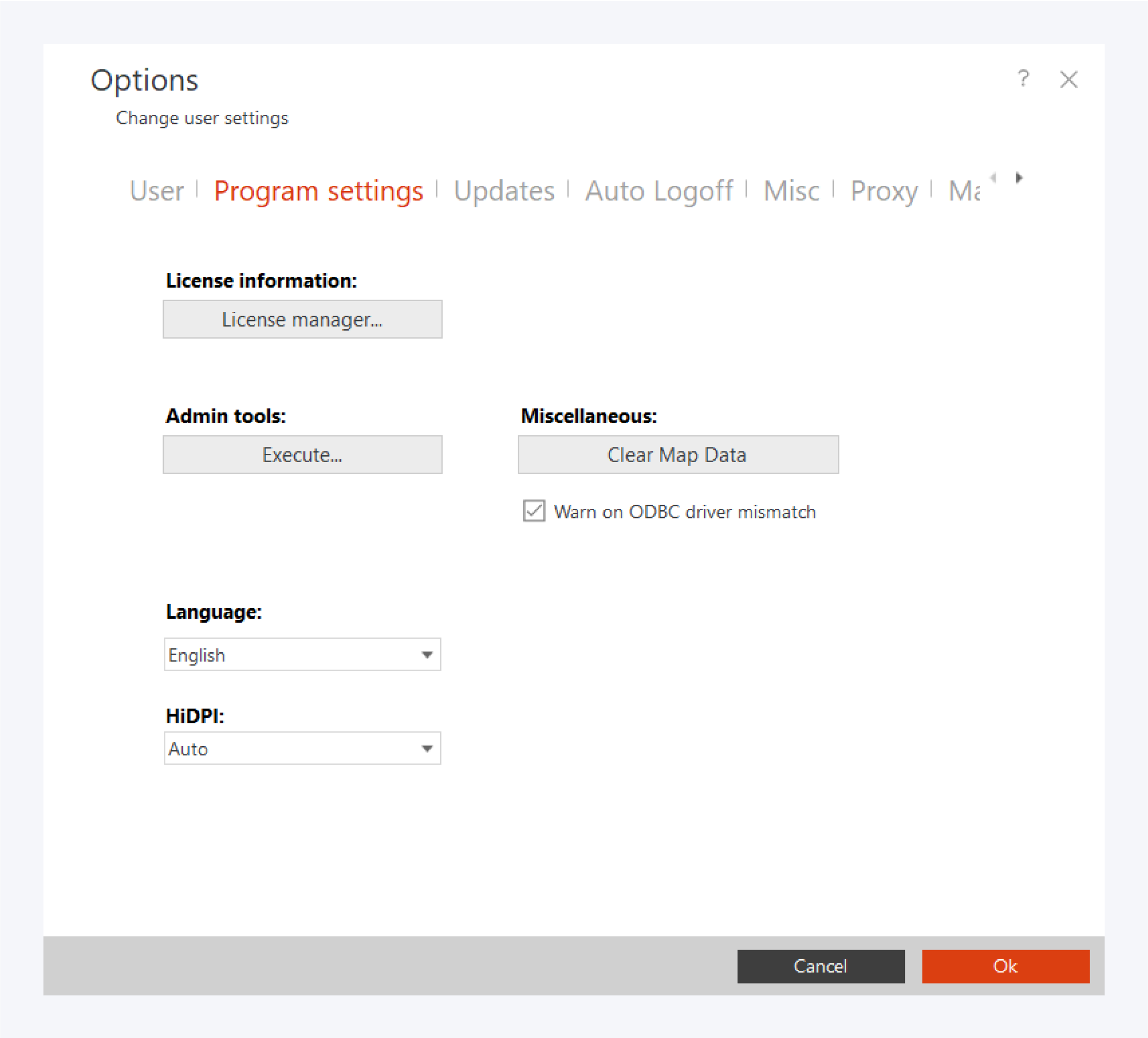 The program settings consists of the following:
License information, Admin tools, Miscellaneous, a check box you can to warn on Open Database Connectivity driver mismatch, Language options, and display options.
You can check your license here.

You can execute special actions using the admin tools.

You can clear the map data.
Enable warning on database mismatch.
Change your language setting.
Change your display settings.
Learn more about: