This pages describes the admin tools available in Pathfinder.
Select the admin tools tab from the options dialog window in system section.
The admin tools are divided into four tabs.
---
Components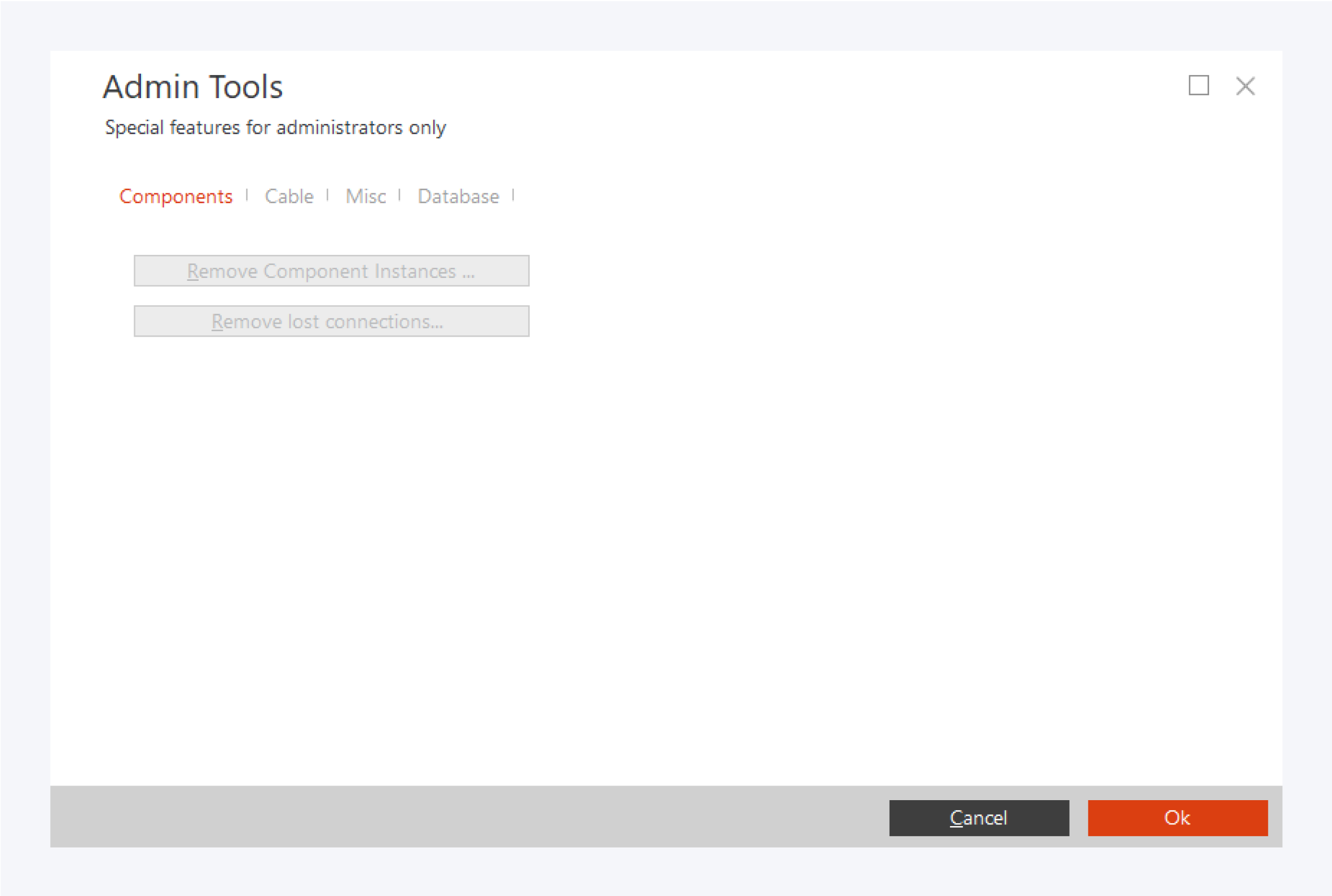 In the components tab, you can remove component instances and lost connections.
You need special permissions to access these options.
For more information, please contact support.
---
Cable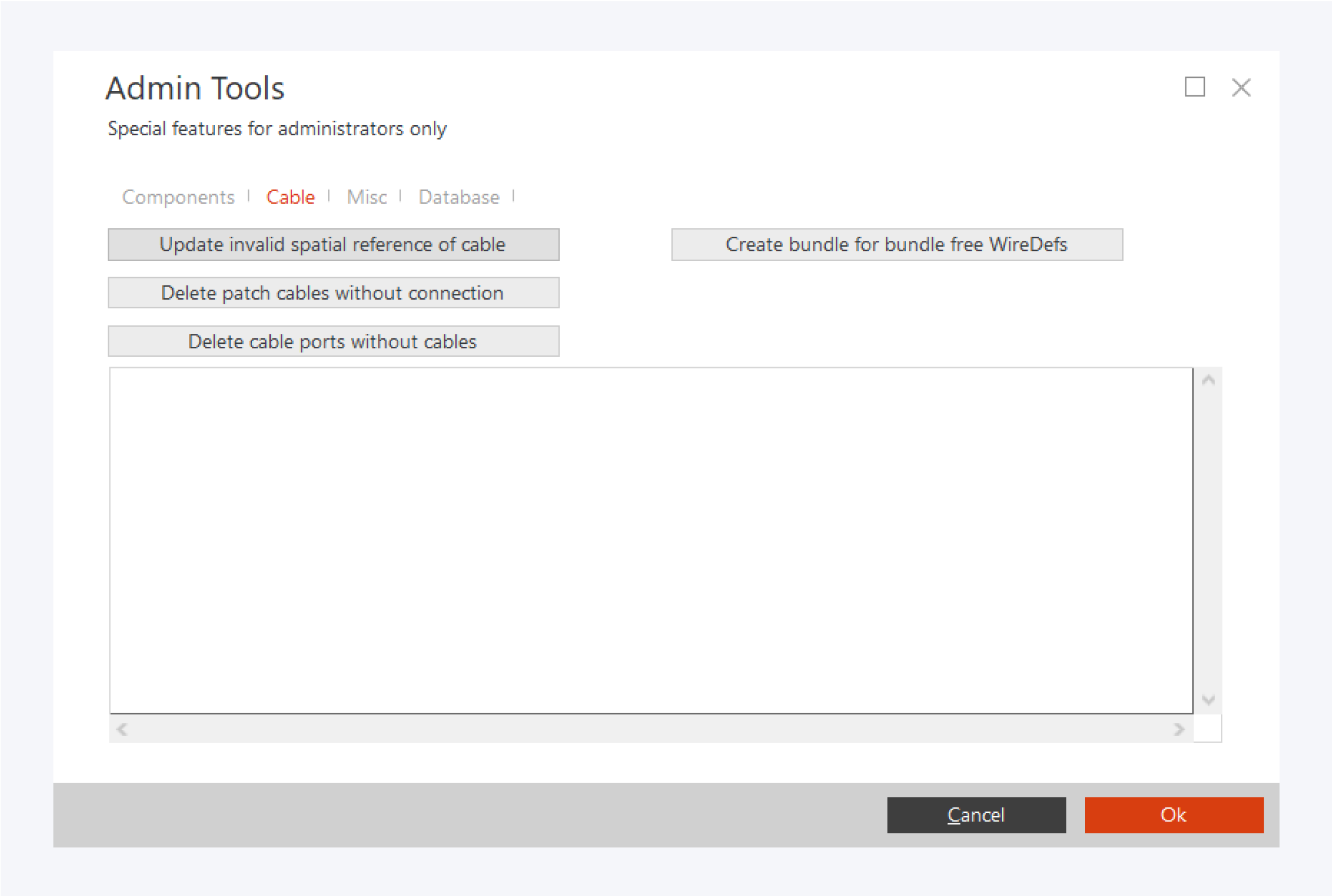 ---
Misc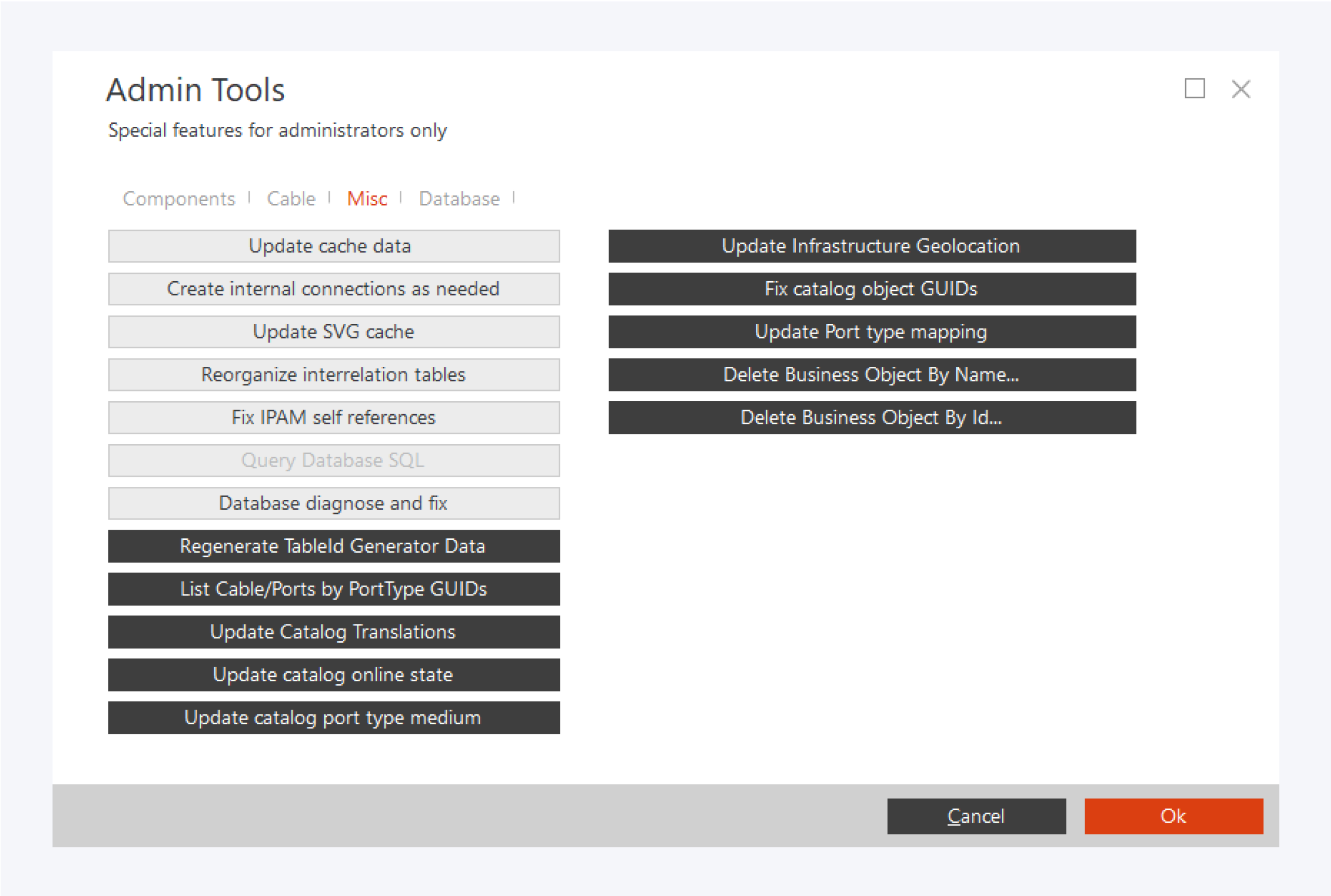 ---
Database