This pages describes the license manager in Pathfinder.
Select License Manager option in the program settings tab.
You can manage your license details here.
---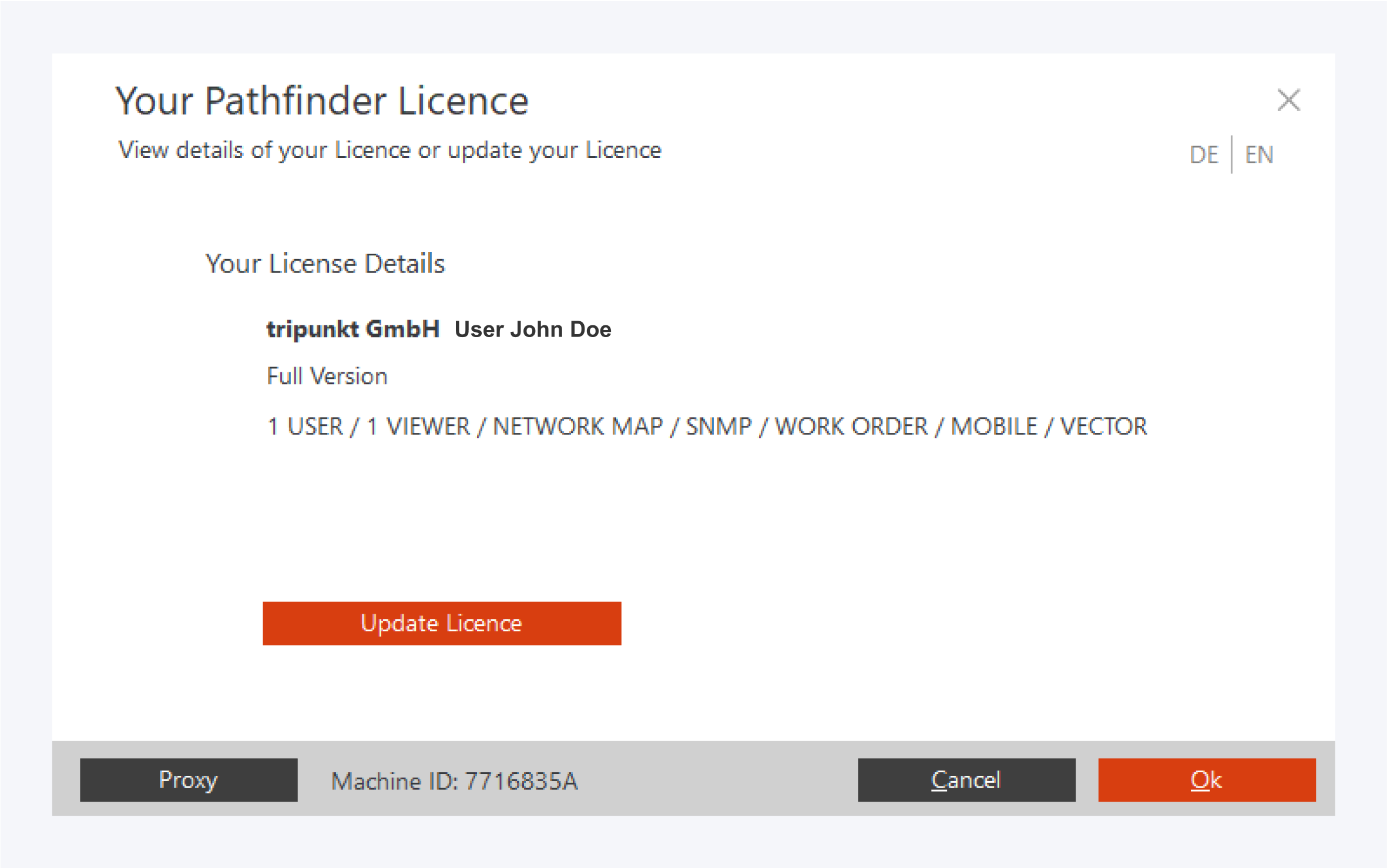 The license manager lets you view your license details.
Different licenses of Pathfinder allow access to various useful modules and functions.
You can also update your license here.