Right click on a port in a component instance to open the context menu and click on properties.
You can manage the properties of the selected ports here.
---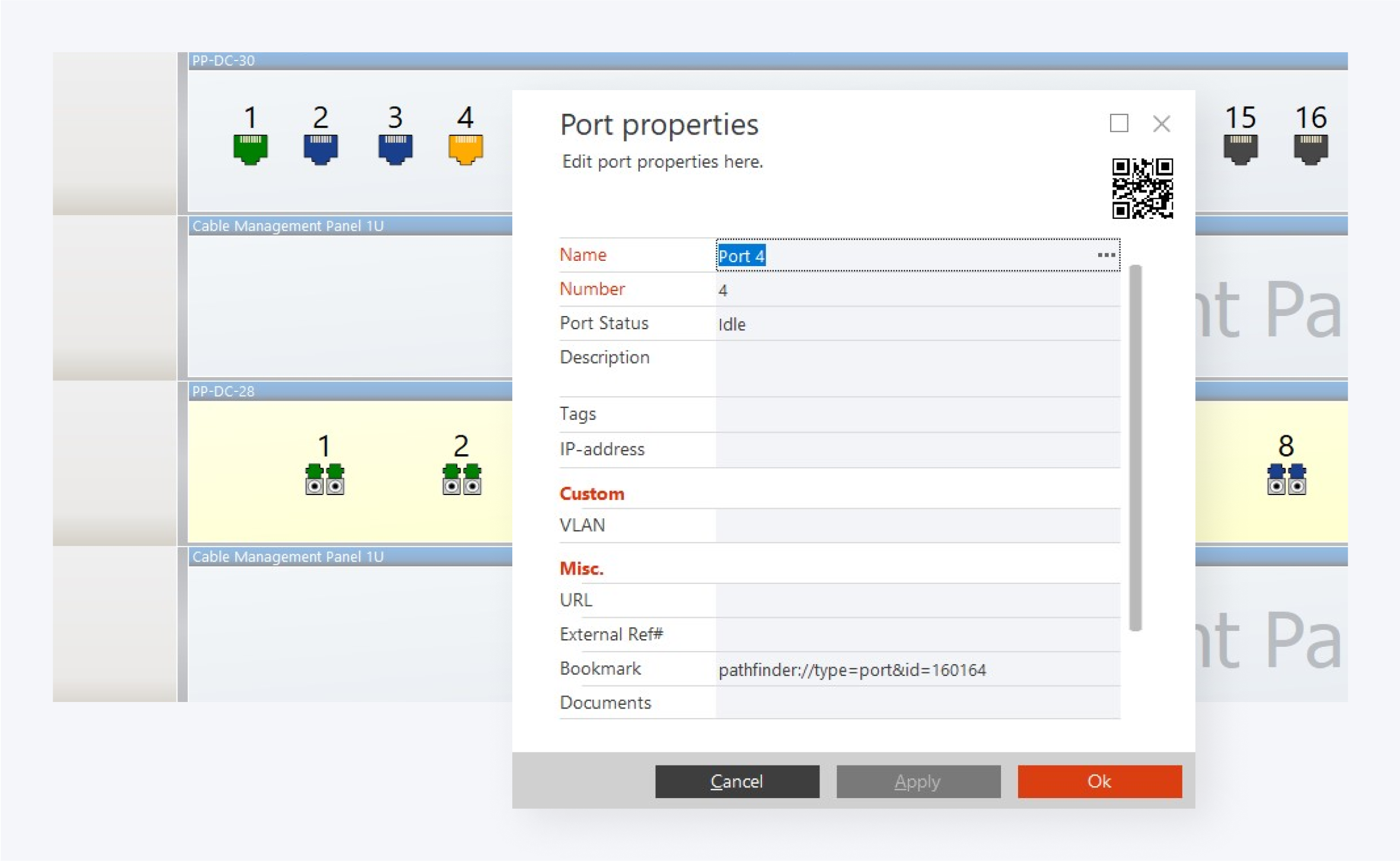 The port properties consist of information about the selected port. You can manage and view following fields:
Name: Assign a name to your port. You can also apply naming rules.

Number: Assign a number to your port.

Port status: Displays the status of the port.

Description: Write a short description about your port

Tags: You can manage tags here.

IP address: Assign an IP address to the port.

MAC address: Assign the MAC address of the component.

URL: Assign a URL link to the component.

External Ref: Assign external references to the component.

Documents: Add relevant documents.
For further information on ports, go to: Port and Cable Color