Creating Patch Cable Connections (n:n)
Learn how to create multiple patch cable connections at once. You can find information on how to create single 1:n patch connections here.
Select the Patch Multiple Ports option from the cable management section.
You can connect multiple source and destination ports. The amount of source and destination ports must be equal.
---
Selecting the ports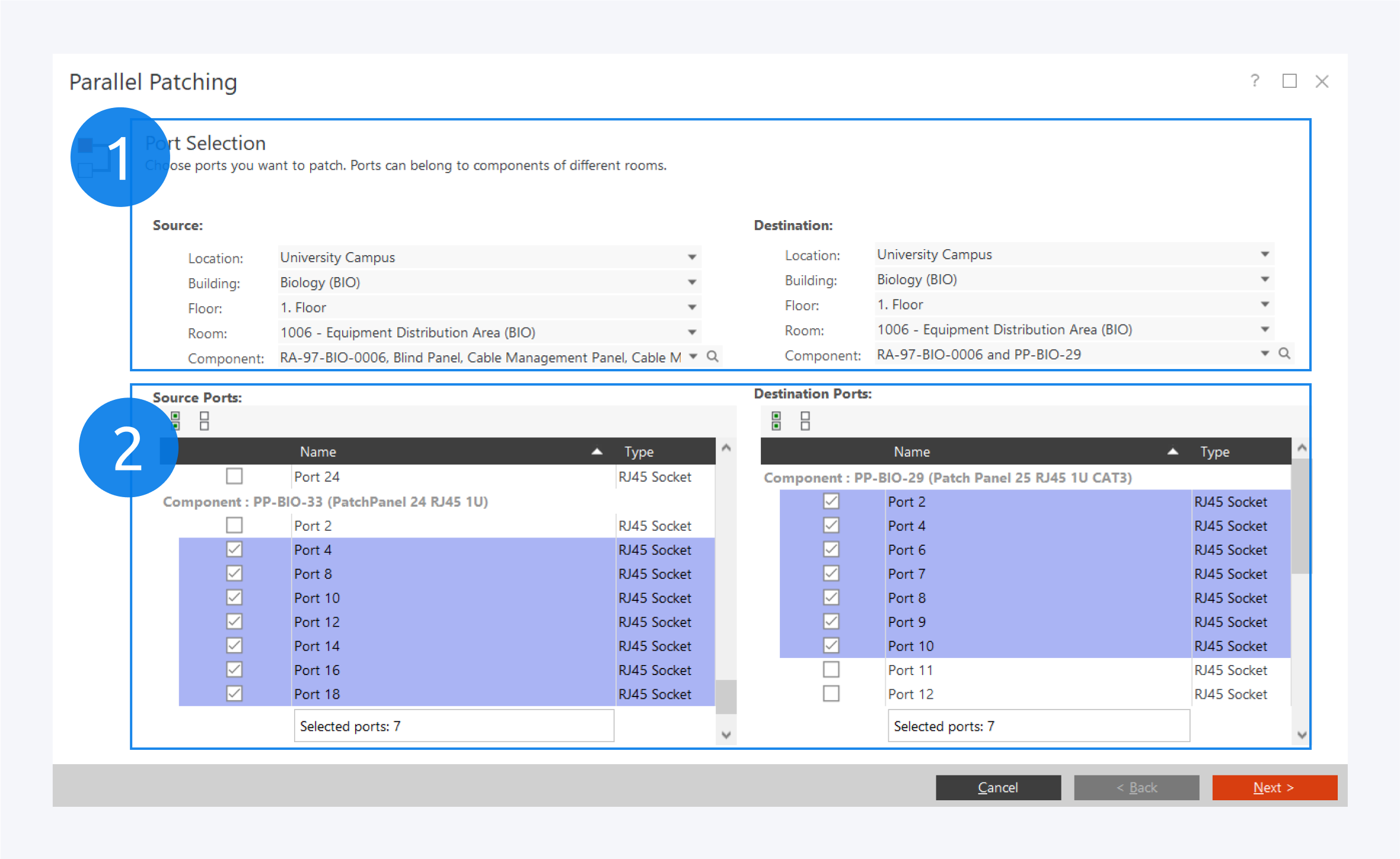 Creating multiple patch connections is similar to creating individual connections.
Select the source and destination components (1). It is possible to select multiple components on both ends.
Then select the ports (2). It is possible to select ports of multiple components on both ends as long as they share the same type. The amount of ports for source and destination must be equal.
When your selection is complete click Next.
---
Selecting the cable definition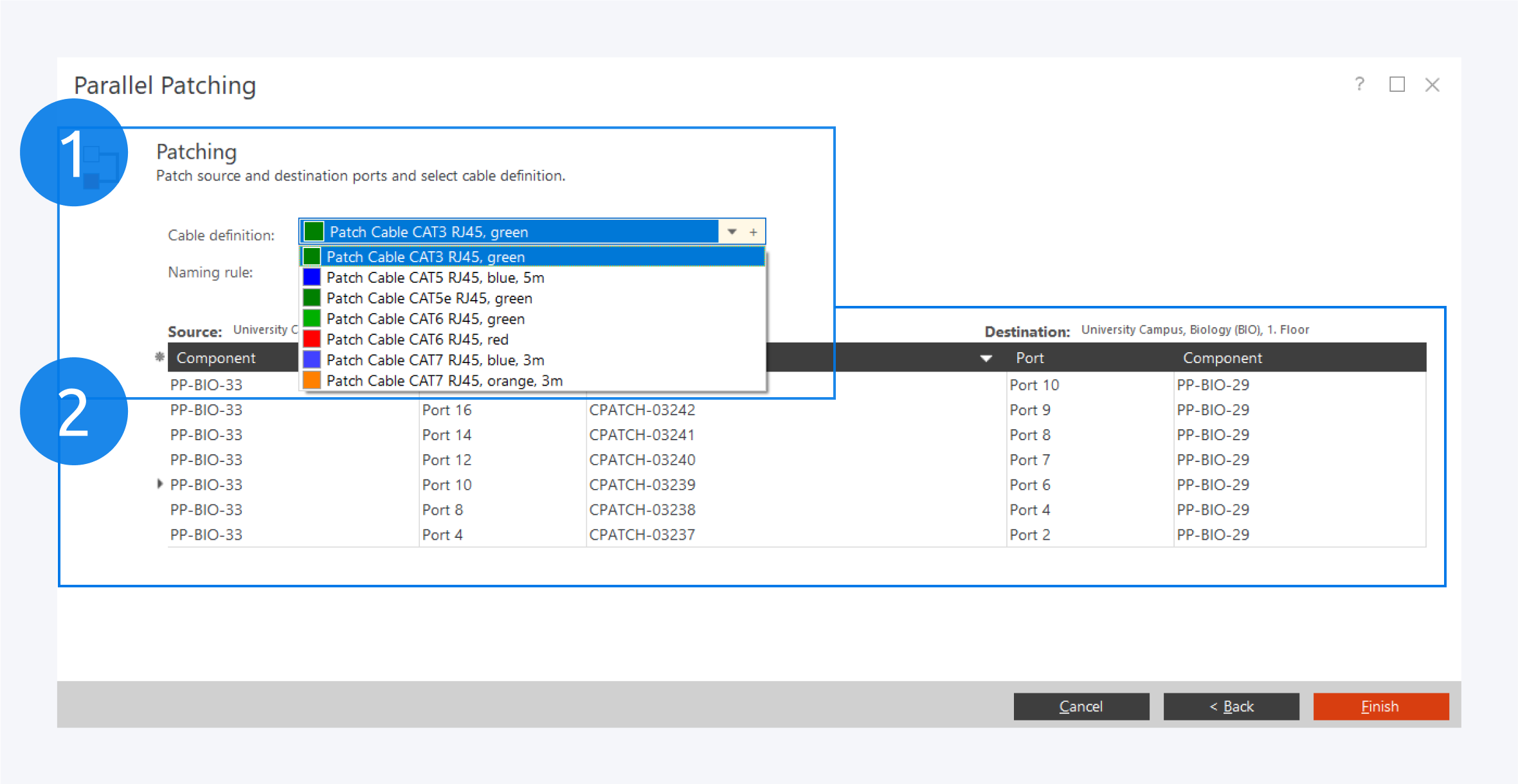 Select the cable definition (1) that should be used. One cable will be created for each pair of ports. If the desired cable definition is not available you can either import or create it.
At the bottom (2) there will be a list of all new connections including the cable names. You can rearrange source and destination ports via drag&drop.
Click on Finish to complete the patch cable creation.