Server Installation: Windows
This page describes how to install Pathfinder Server on a Windows operating system.
For the server's connection test to the database, please have Pathfinder already running on the database you want the server to connect with.
Start the Pathfinder Server application and select your preferred language.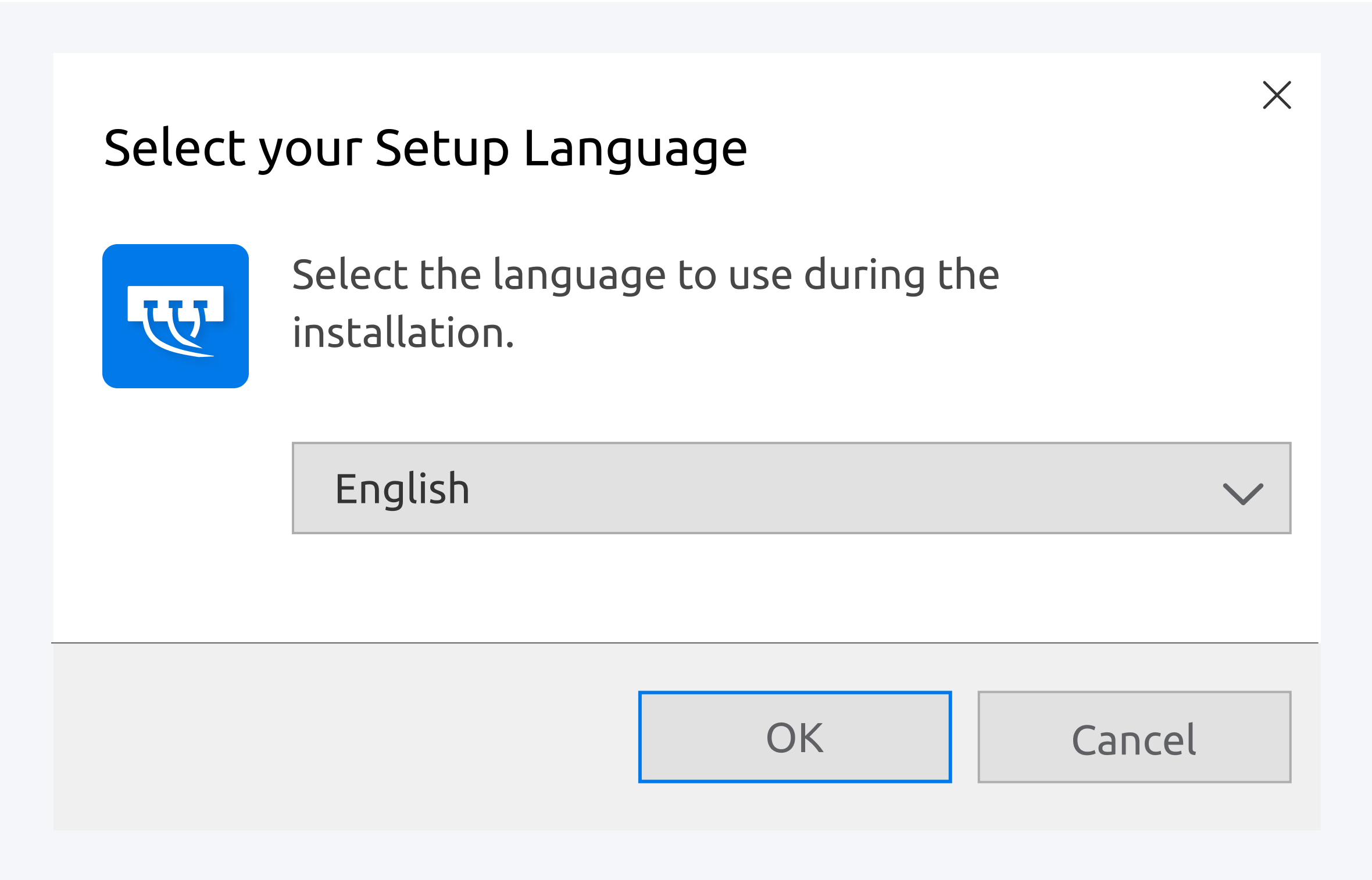 Follow the instructions of the setup wizard to guide your through the installation process.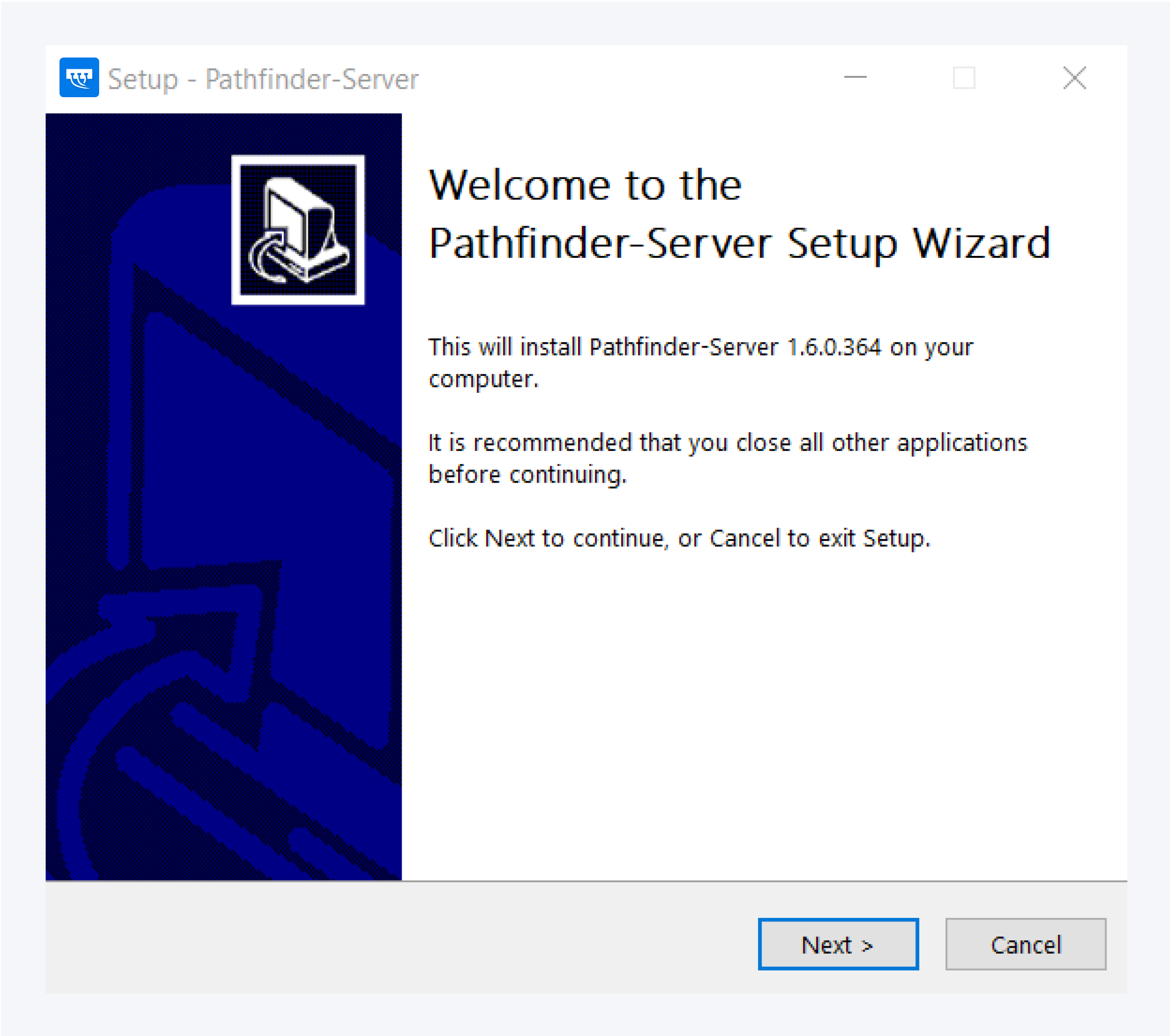 Choose the installation location and folder name for start menu. Once the selection is complete, click on Install to start the installation of Pathfinder Server on your system.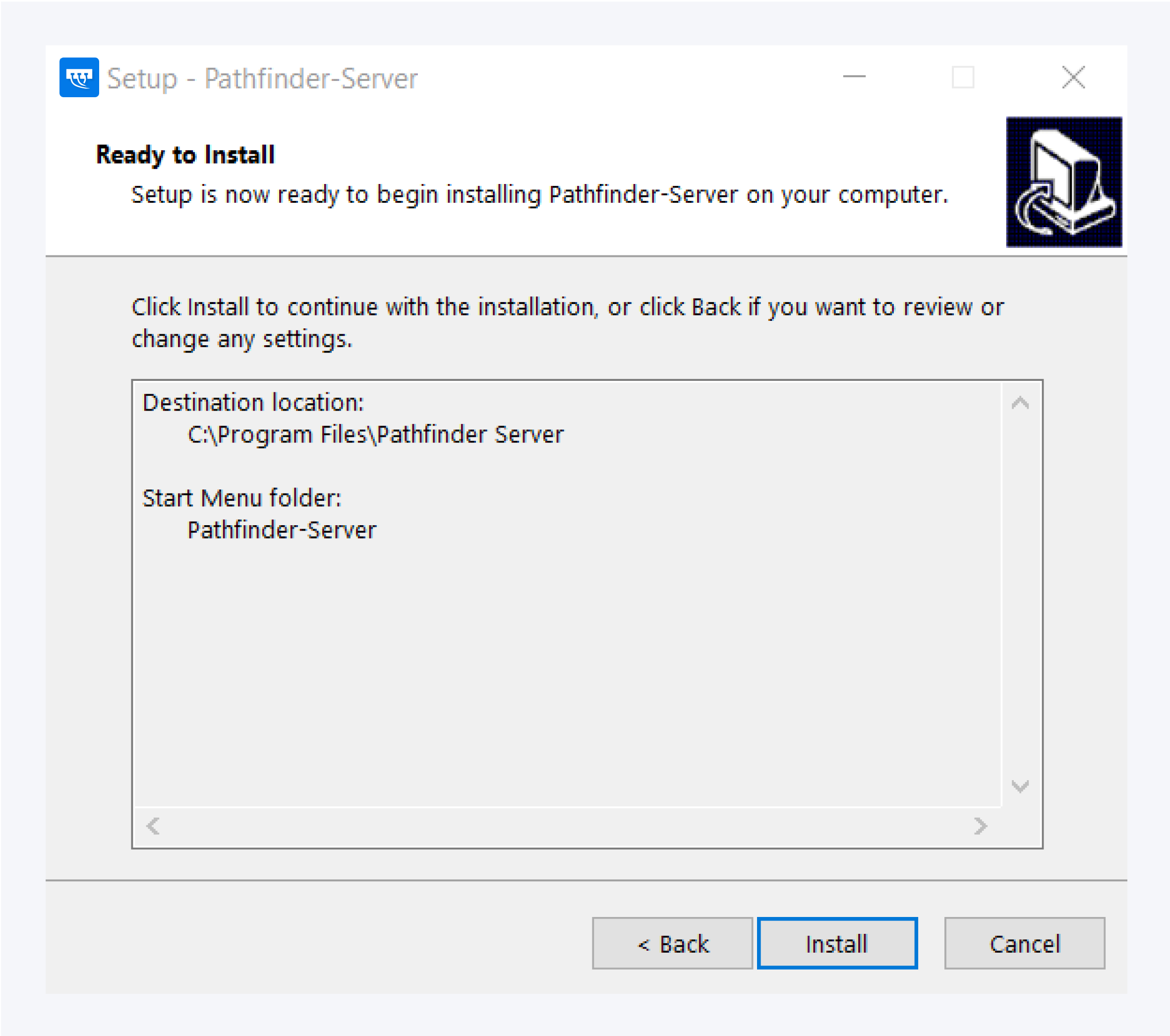 ---
Server Configuration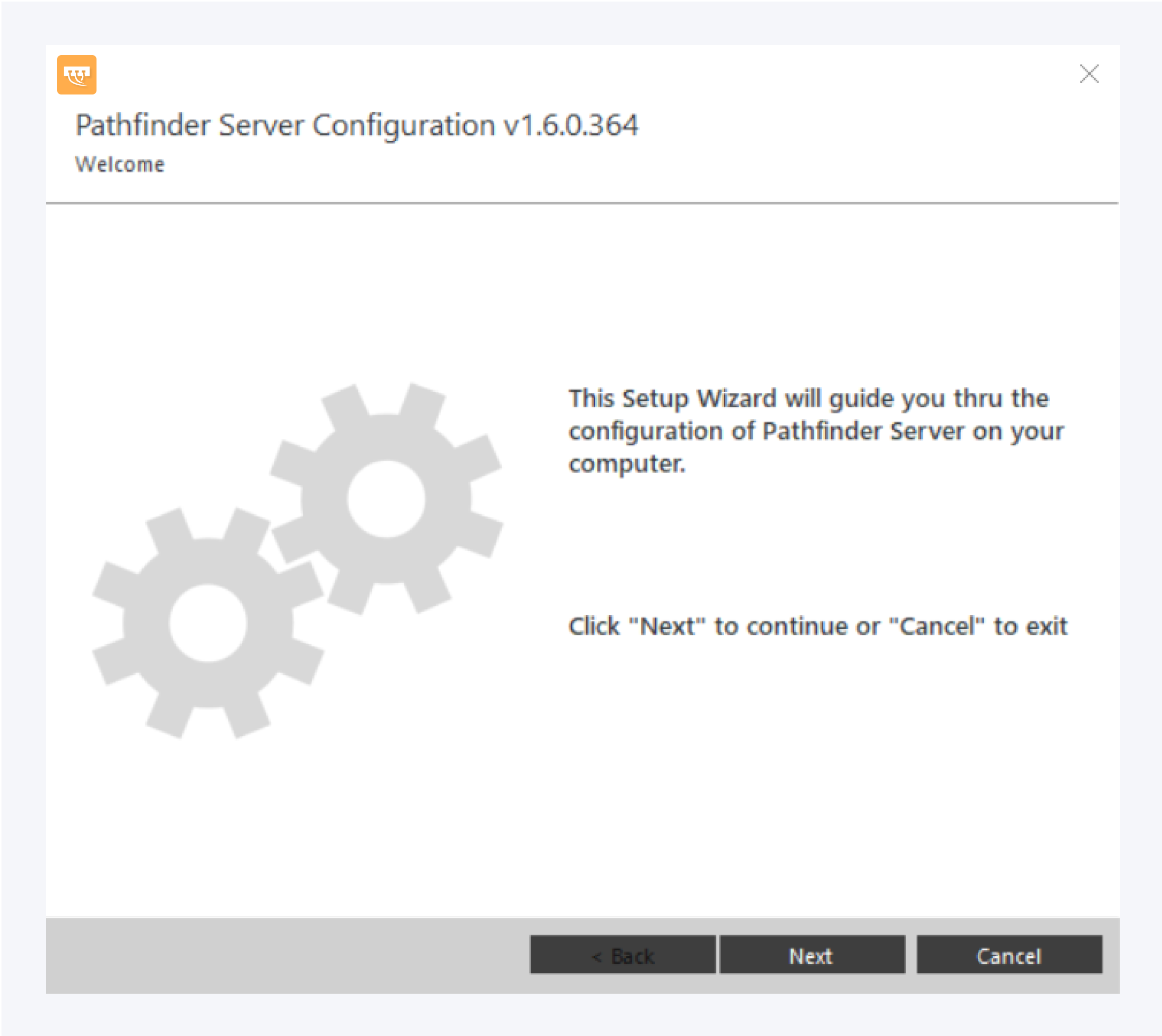 Next, you will have to configure the Pathfinder Server. Click on Next to continue.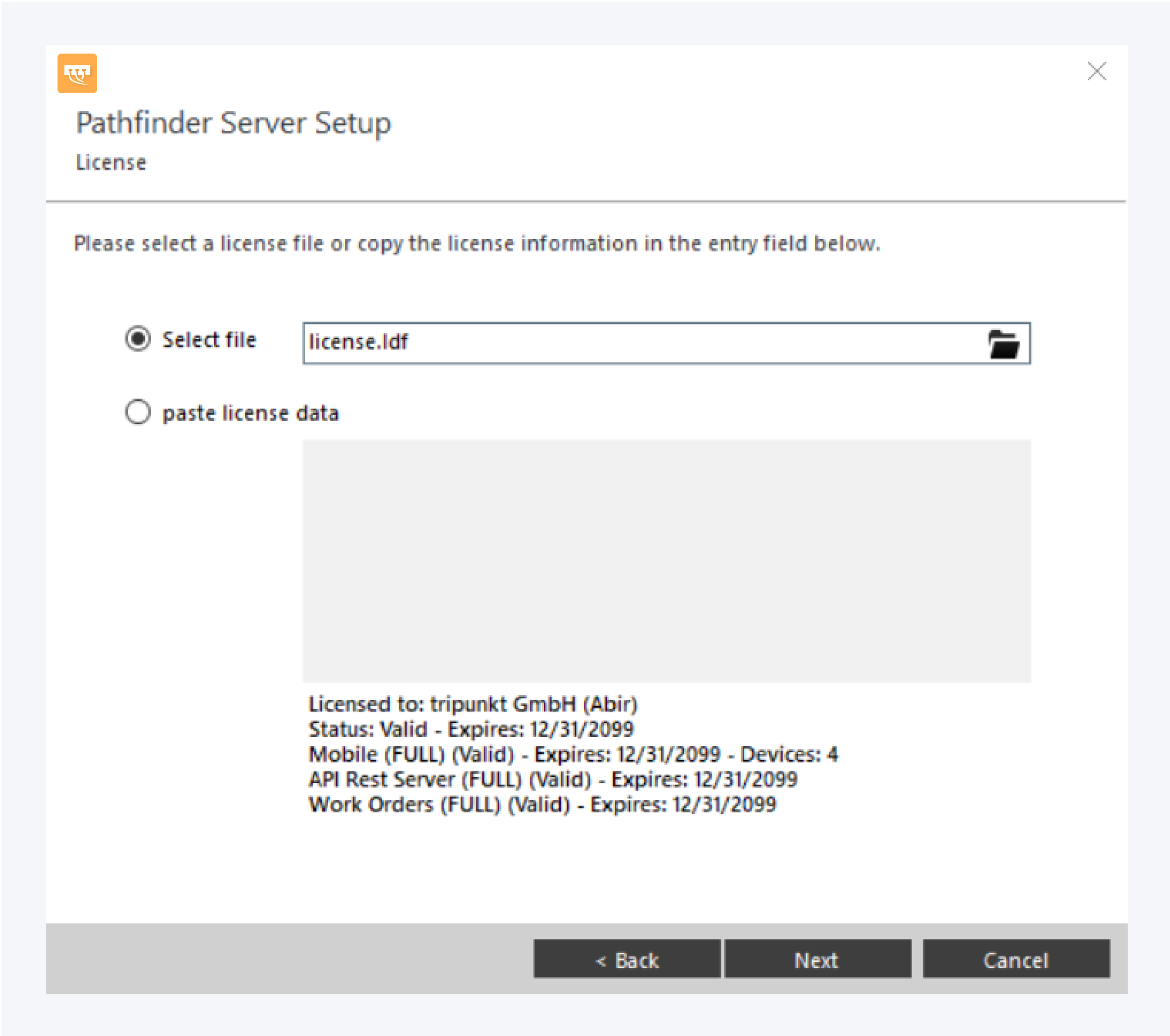 Provide your Pathfinder license in this dialog window and click on Next.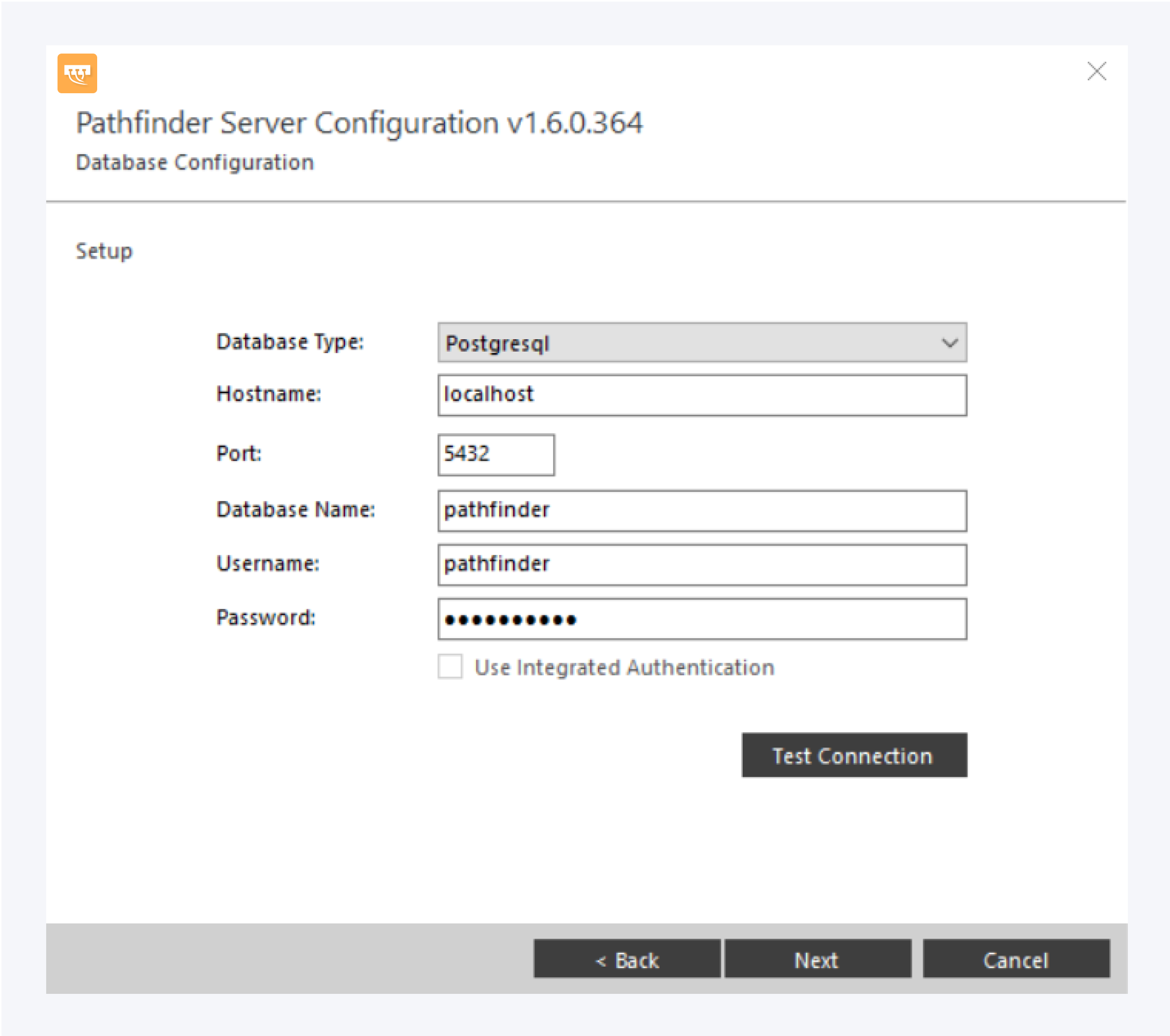 In this next dialog window, please provide the Pathfinder database information. Select the database type, location and port. Enter the database name as well as username and password. Click on Test Connection to verify the settings. Click on Next when successful.
If you are unable to connect, please perform the following tasks in order:
Check whether your Pathfinder license supports Pathfinder Server.

Check whether the Pathfinder instance is running using this database.

Check whether the database location is correct and ports are allowed.

If all else fails to provide a successful outcome, please contact our support at: support@pathfinder.de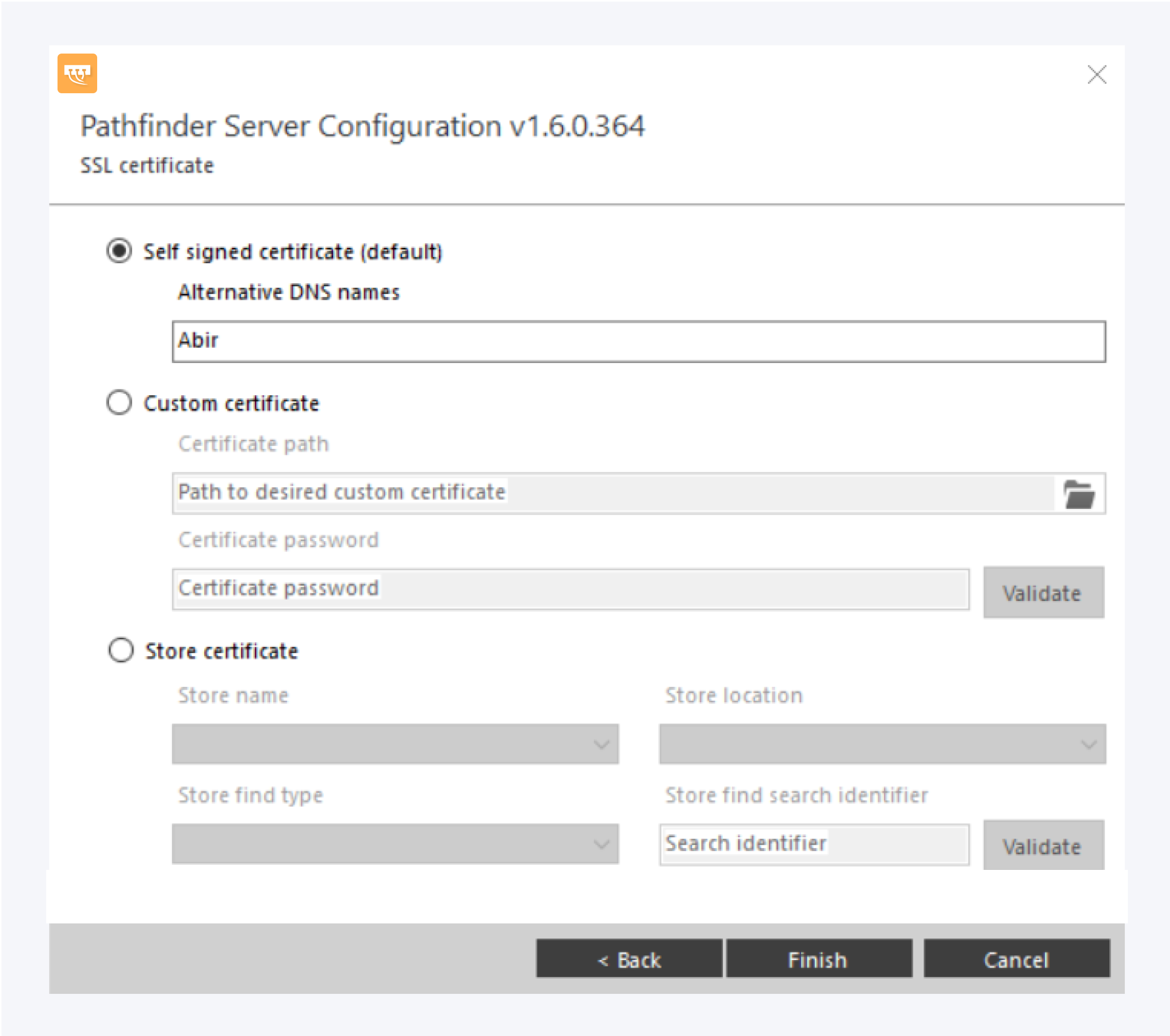 Finally, provide a SSL certificate using the default option and a alternate DNS. Click on Finish to complete your installation.
Hint
After you have changed the configuration, Pathfinder Service will restart and re-index the database. During this process, the server cannot serve requests to mobile clients. Depending on the size of the database and the connection quality, it may take some time until the server becomes available. You can watch the progress in the Web UI
You will find the Pathfinder Server icon in your task bar. Right click on it to open the context menu. Here you can see the Server version at the top. You can select open in browser where you can monitor and observe information about connected devices as well as see the API documentation. You can login with your Pathfinder login credentials.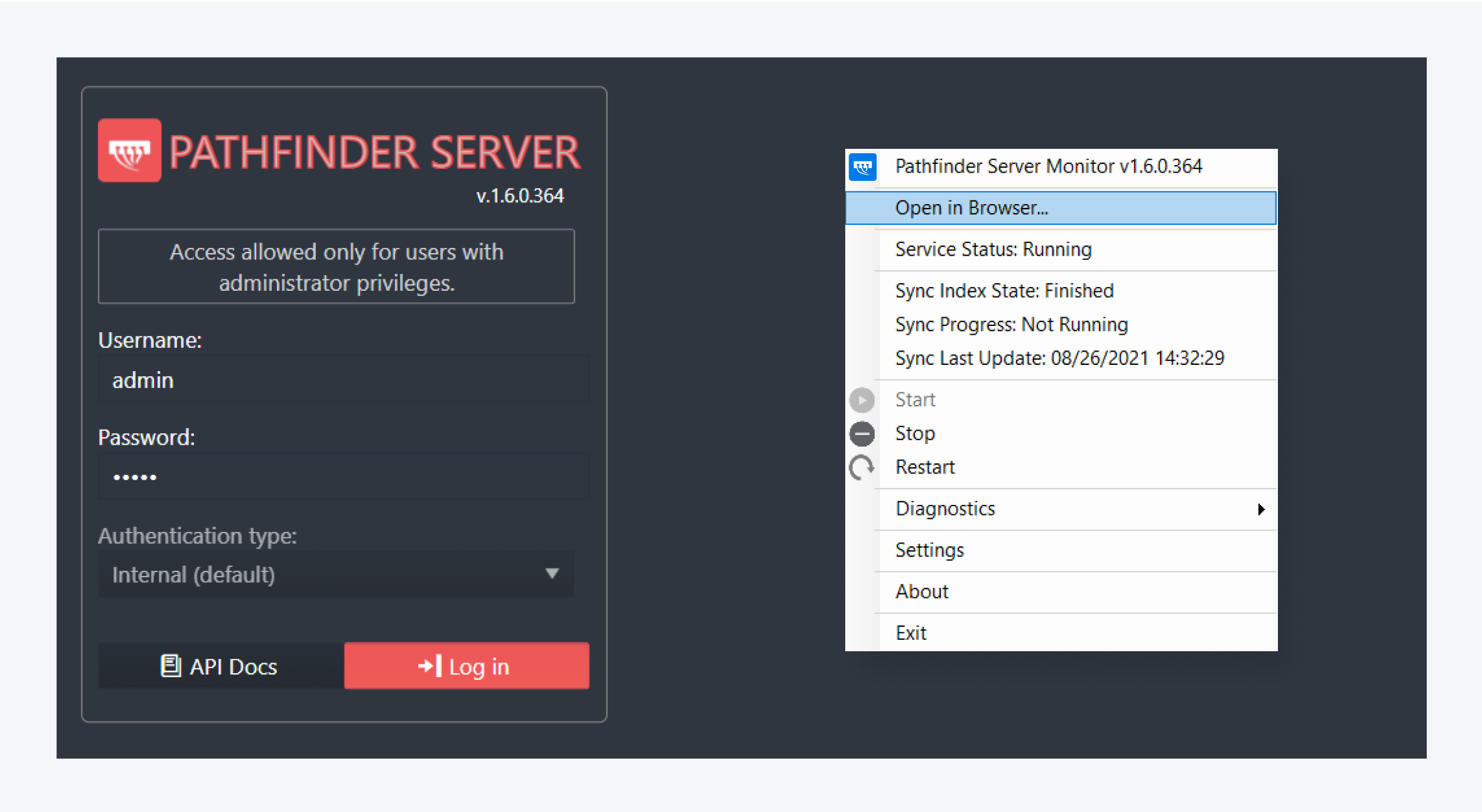 From the context menu, you can also start, stop and restart Pathfinder Server as well as run diagnostics and change configuration settings.
---
Server Update
To update you installation of Pathfinder Server, follow the steps above. When the following dialogs appear, please select "Yes" for both: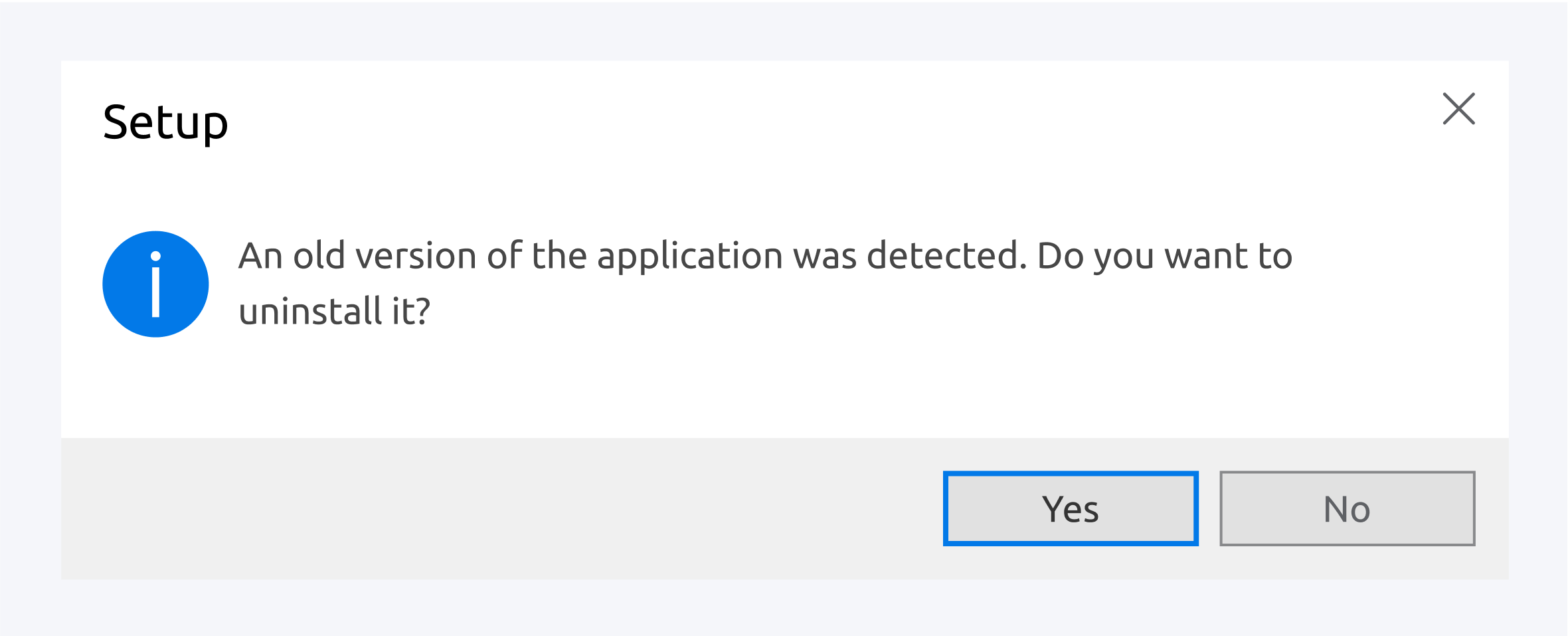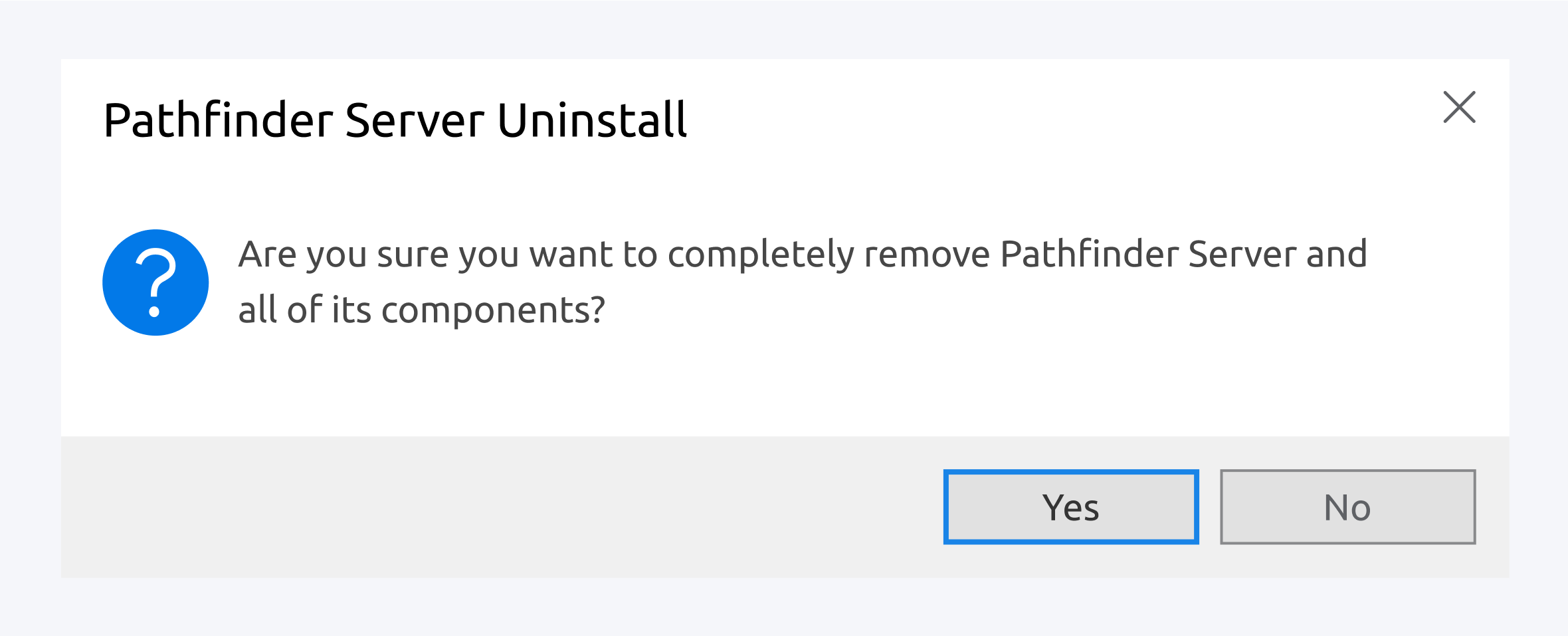 Continue with the installation, your license data and database settings will be preserved.
Network Configuration
Please note:
Pathfinder Server uses TCP Port 8087 for the communication with the mobile clients. Please make sure that this port is not blocked by a firewall. If you use the built-in Windows firewall, Pathfinder will try to adjust the configuration automatically.