The tray search is used to find existing trays during the creation of new installation cables.
---
Cable tray search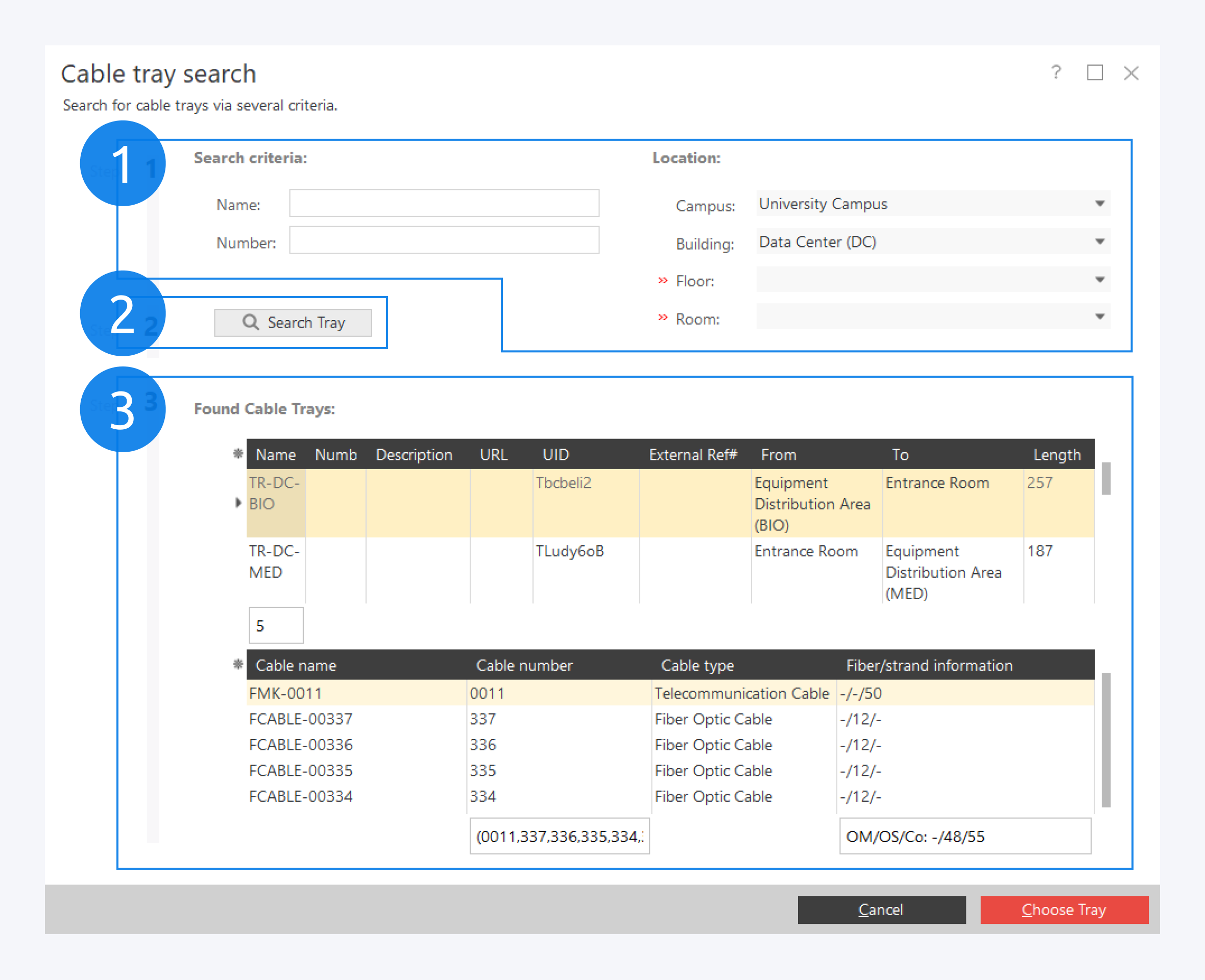 Enter the name or number of the tray or specify the location of either endpoint (1).
Then click Search Tray (2) to display a list of all matching trays (3).
Click on Choose Tray to complete the tray selection.
---
There are two dialogs from which you can access the Cable tray search: