This page describes how to connect with RADIUS directory services.
You can connect Pathfinder to a RADIUS server for user authentication.
User and group management will be handled by the Pathfinder internal directory.
---
Connecting to RADIUS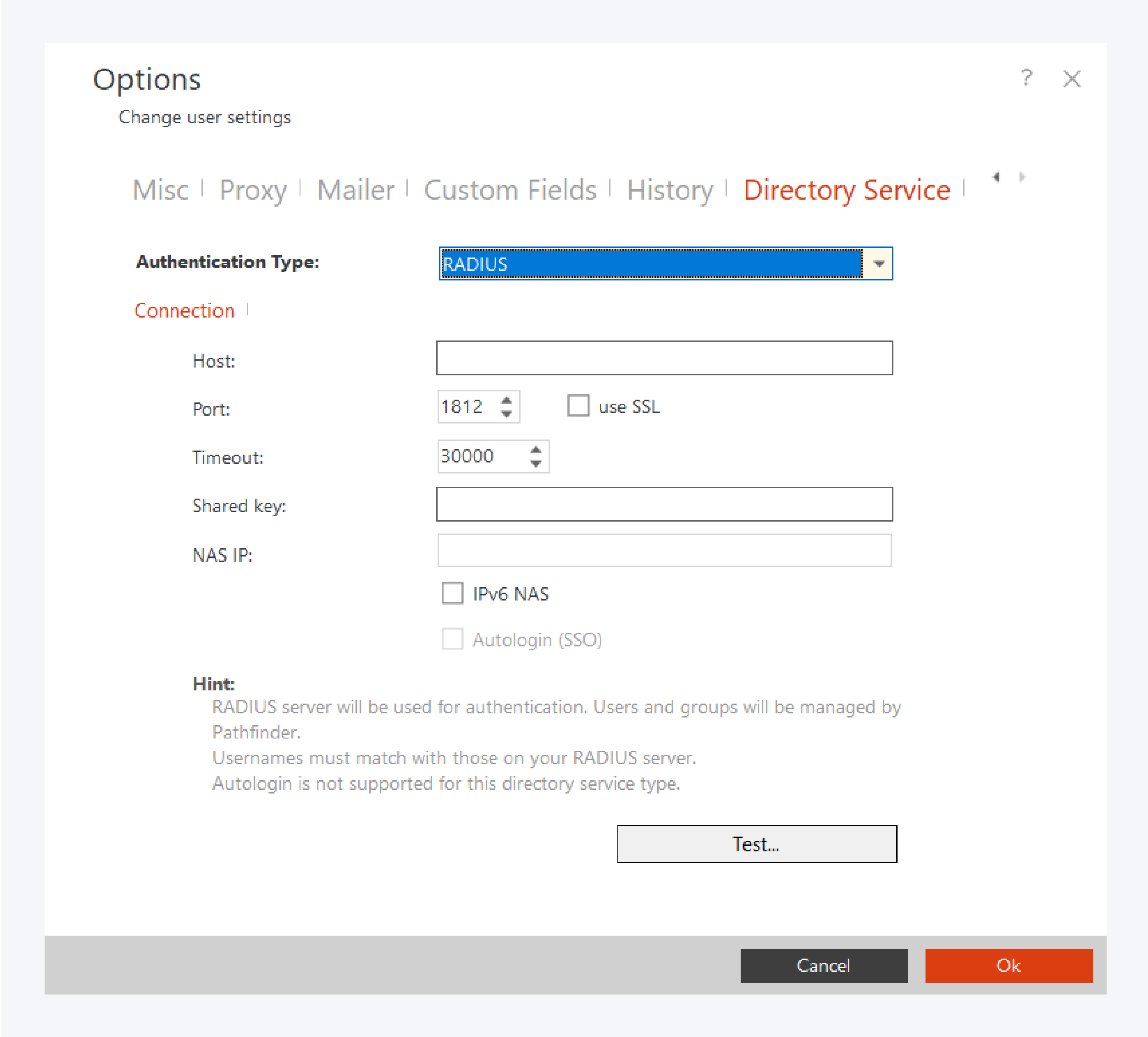 Admin privileges are required to configure the directory services and apply changes.
Radius is used only for authentication (login), the username in Pathfinder must match the username on the Windows Directory.
Click on test to check connectivity to the external directory.
Click on OK to save your changes.
Please see the Configuration for RADIUS table below for more information on the required fields.
Autologin is not supported for this directory service type.
Please Note: Usernames must match with those on your RADIUS server.
---
Configuration for RADIUS
Connection

Host

<RADIUS hostname or IP address>

Port

<RADIUS port number>

use SSL

Uncheck this box

Timeout

3000

Shared key

<The shared key for the service>

NAS IP

<The RADIUS network access server IP>

IPv6 NAS

<The IPv6 RADIUS network access server IP>