Provides statistics about Pathfinder Server. Can be customized changing language and different themes. It also allows to rearrange sections using drag and drop.
After login, the administrator will be able to use the following features:
Main Dashboard
Default with sidebar collapsed.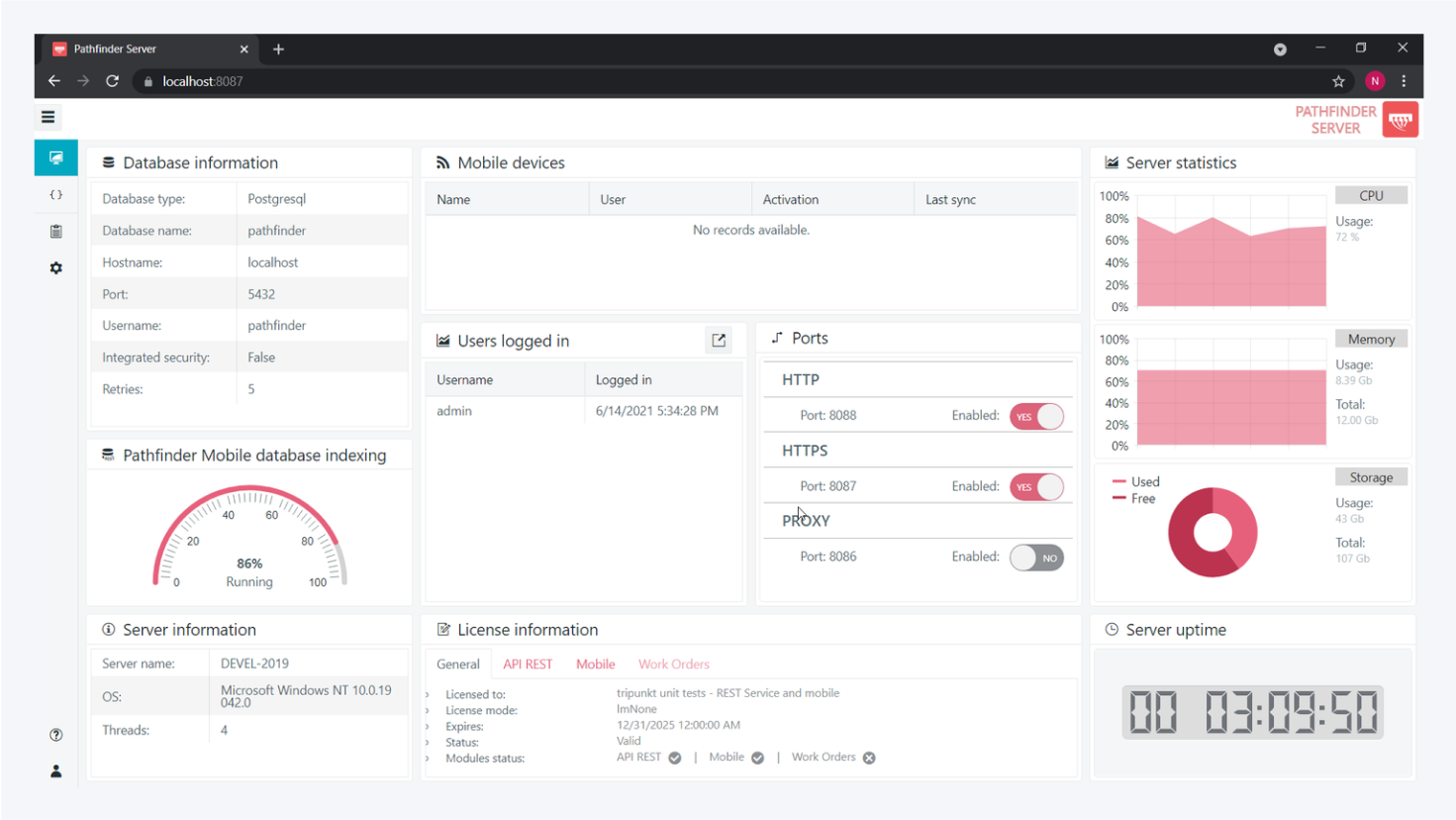 With sidebar expanded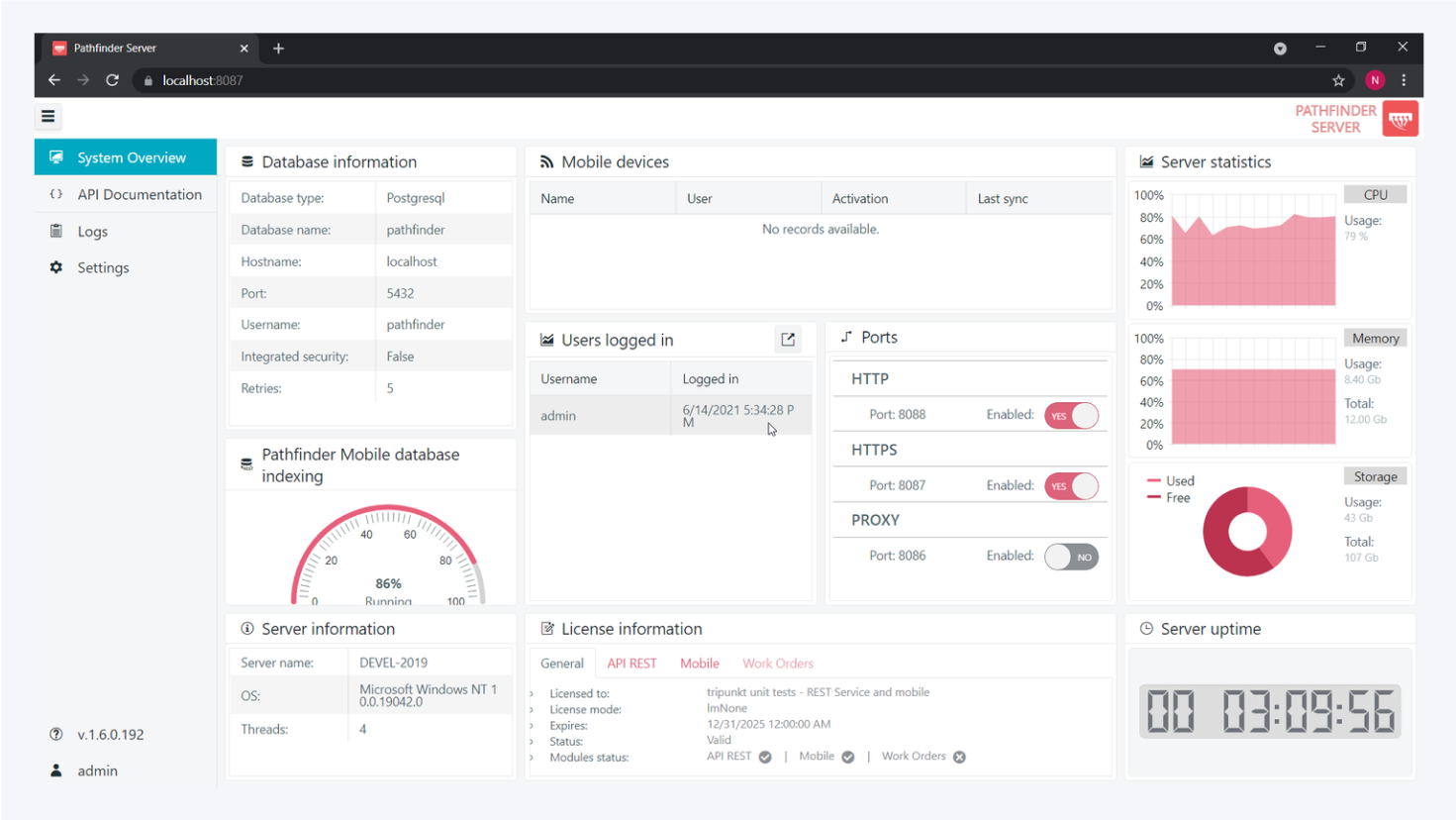 Features:
Database Information: Contains all information related to database connection data.

Pathfinder mobile database indexing: Shows the percentage of mobile database indexing done for current date. This is needed for mobile application to use updated data.

Server information: General useful server machine information.

Mobile devices: If any, it shows data related to connected mobile devices

Users logged in: Shows all users logged in to the database, this includes Pathfinder, Mobile and Pathfinder Server users

License Information: Shows information related to modules in current license.

Ports: Contains the settings related to ports in current settings file. It's readonly.

Server statistics: Shows information about server machine resources performance.

Server uptime: Shows the time elapsed since the server machine started.
API Documentation
Clicking on the second buttom from the top, a new popup will be shown containing the documentation of all endpoints that also allows to try them.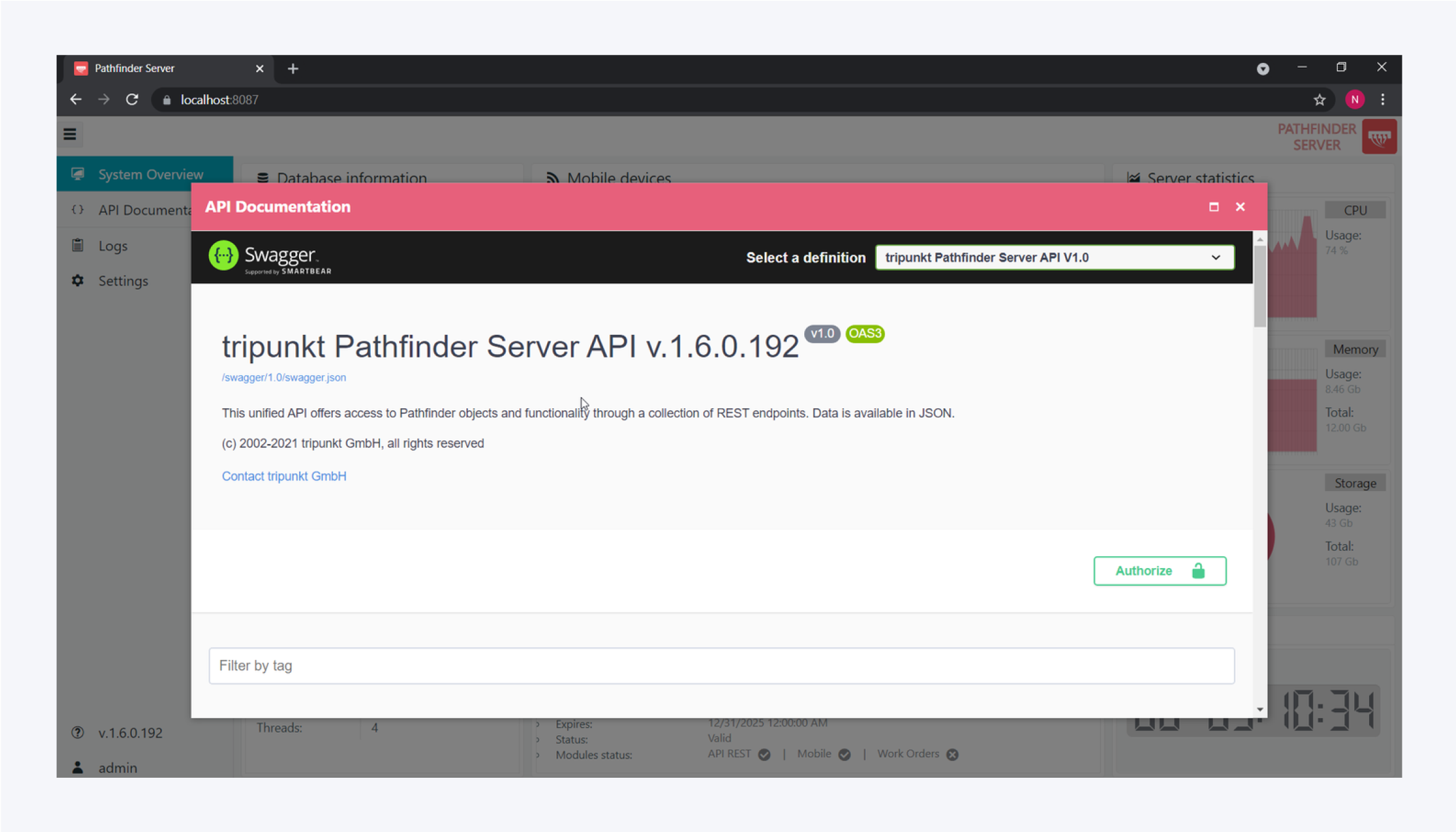 Logs
This feature shows the current log file in a powerful grid that allows to filter, sort and group the information but also can export the information to PDF or excel. Also the user can change the log level from information up to trace in order to see more detailed information or clear the log file.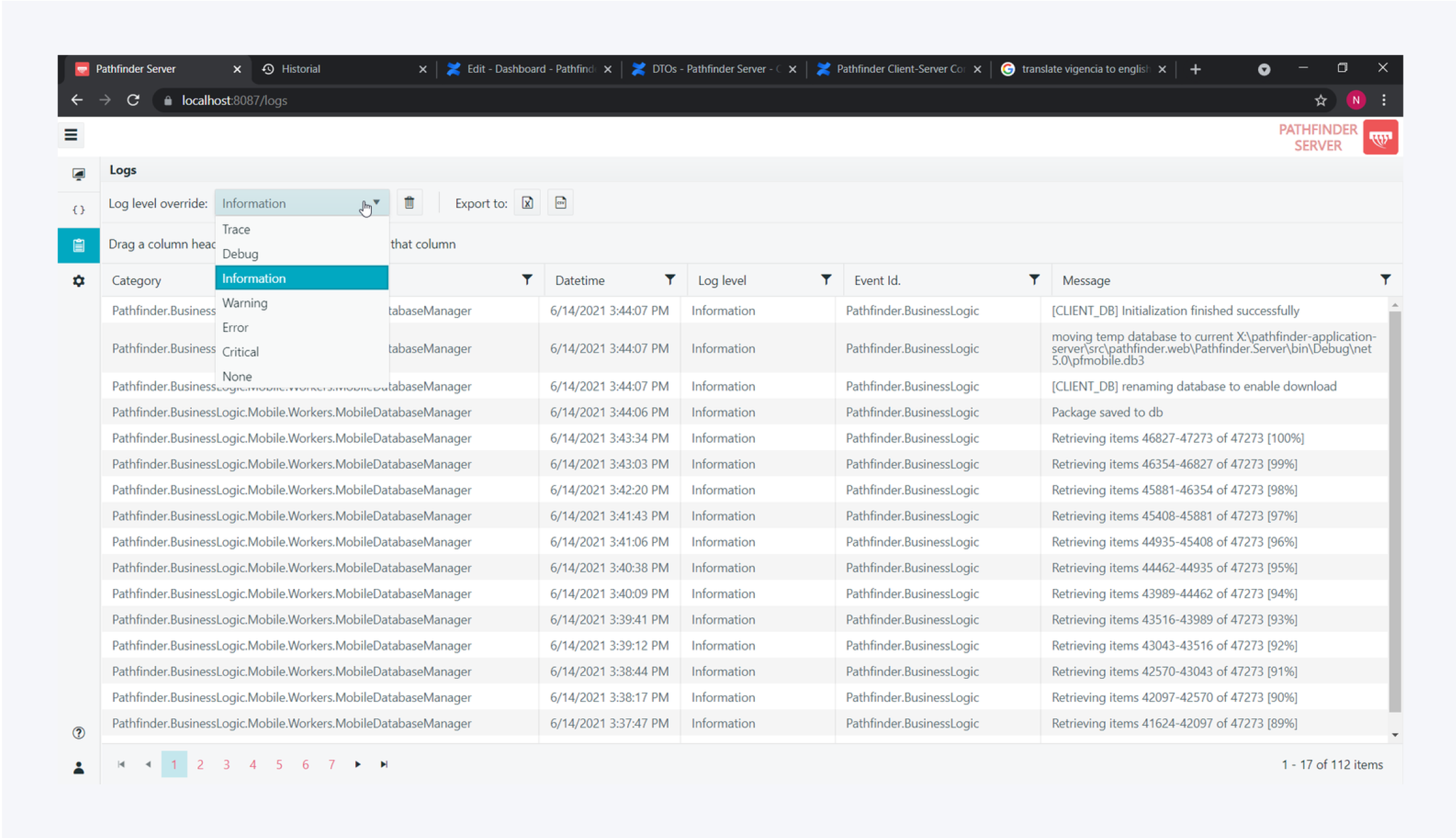 Settings
When the user clicks on that icon, a popup allowing to change the visual theming or the language is shown. The changes apply inmediately and are persistent.
Theming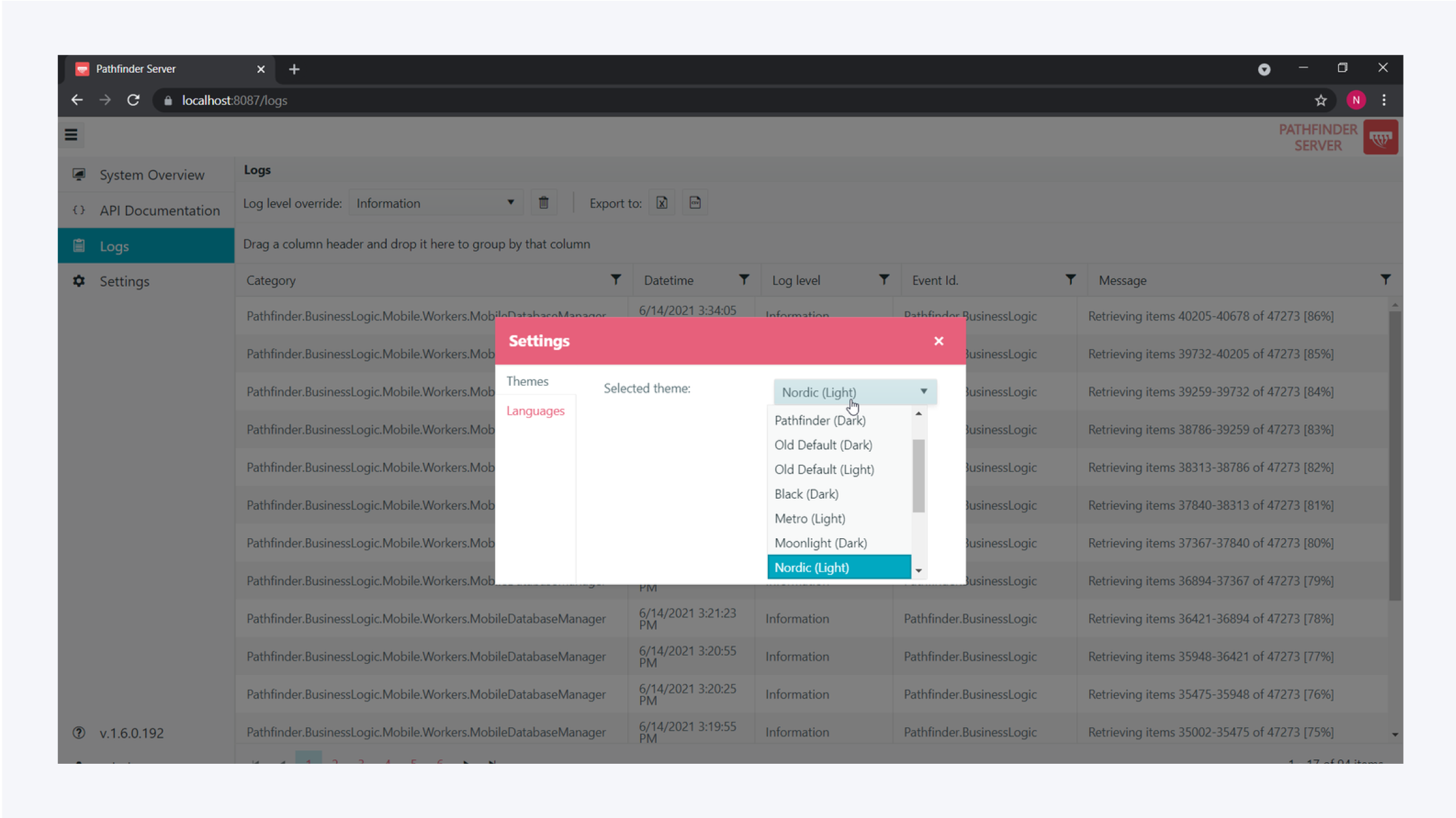 Language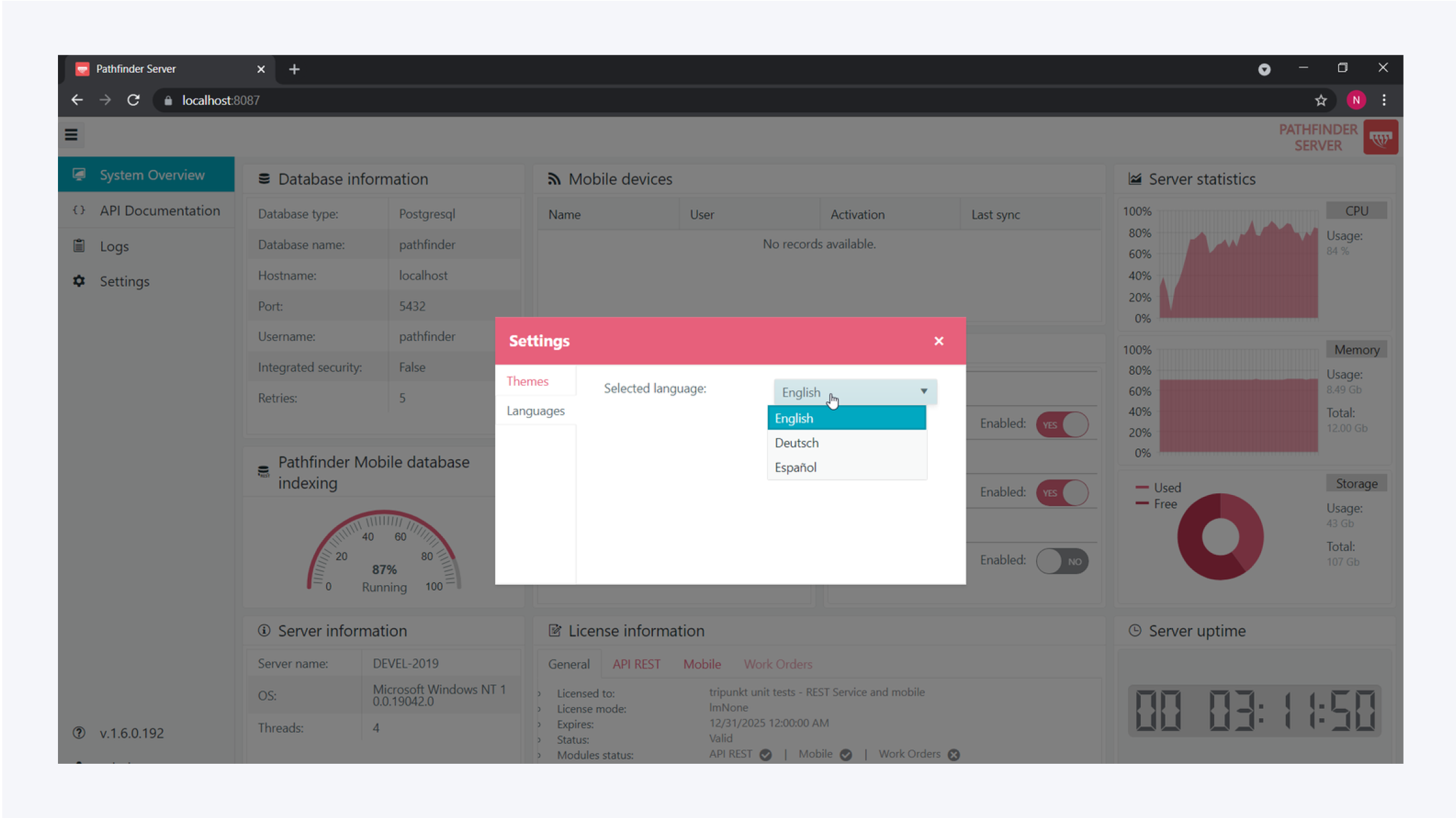 Version
Shows release notes, current version and build by clicking on question mark icon.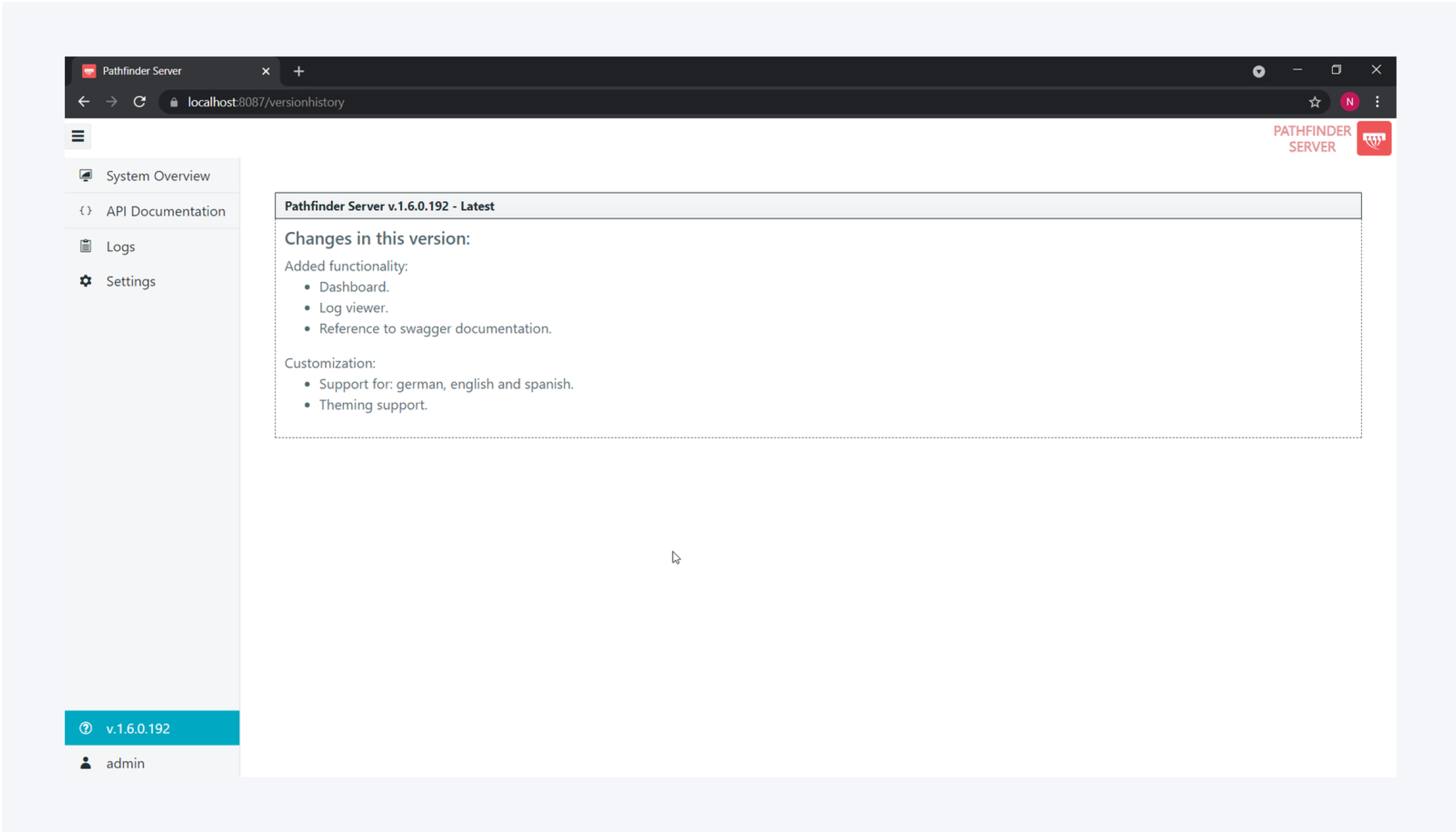 Current user
By clicking on the user icon, a popup with detailed information will be shown, and from there the user can logout.