This pages describes how to manage API keys in Pathfinder.
Select the Manage API keys option from the system section.
You can use an API keys to authenticate a script or other process with Pathfinder (e.g. Pathfinder REST API or Shell Commands).
---
Create an API key
API Key List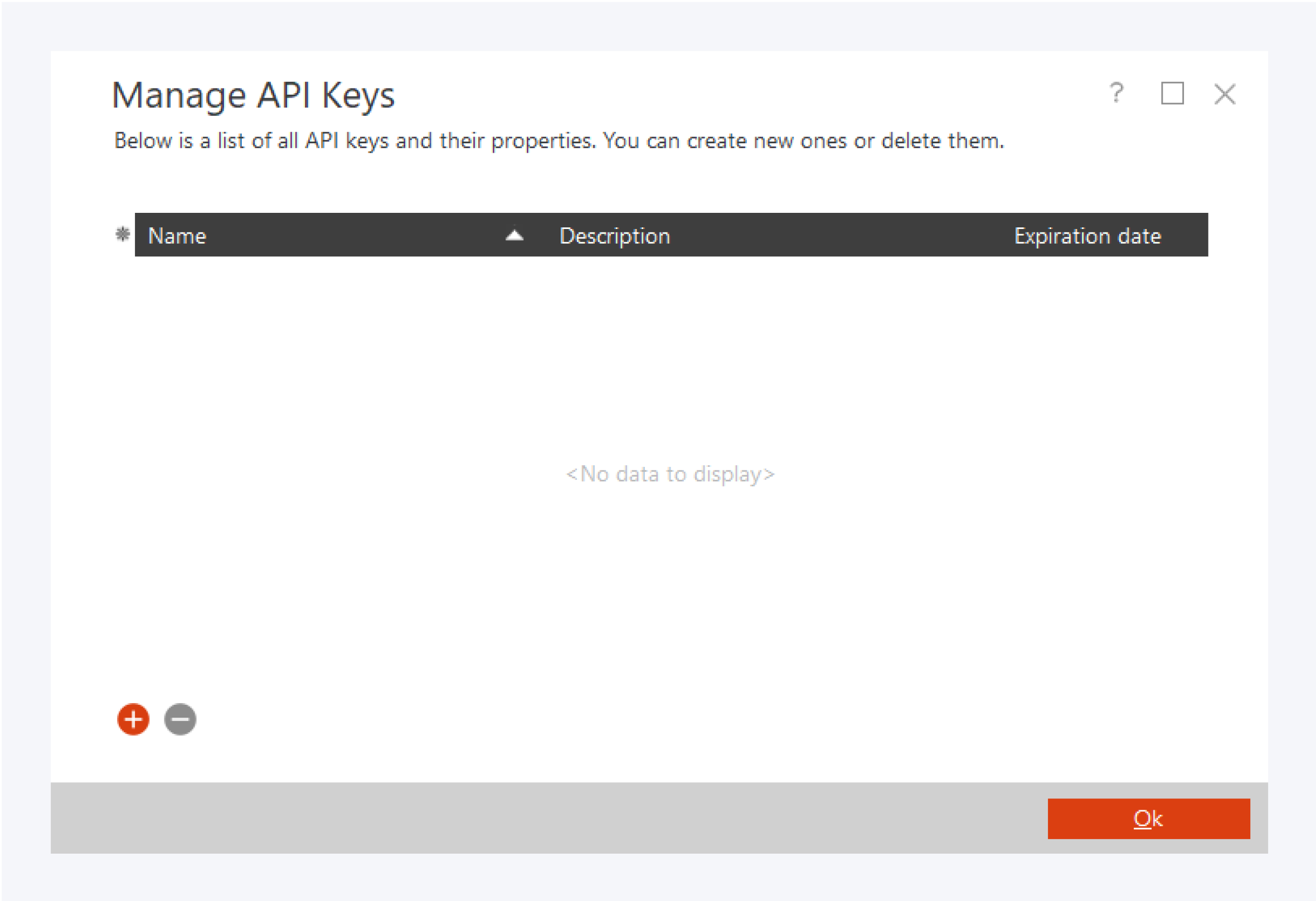 The API keys are displayed here . You can add new API keys and delete existing API keys here.
To create an API key, click on the + Icon.
---
API Key Information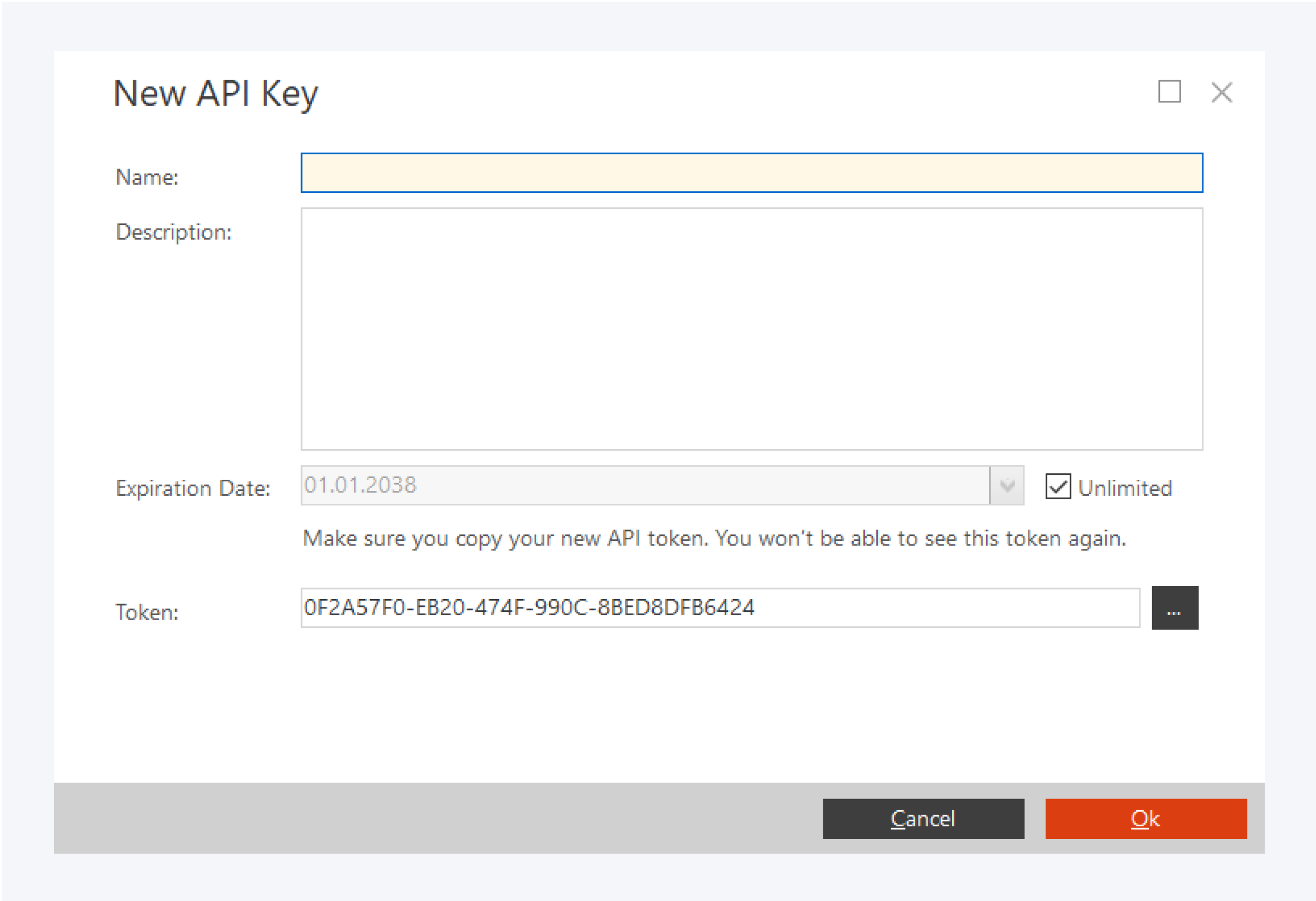 To add a new API key, assign the label name for you key and an optional description.
Set an expiration date or check the box to set key for unlimited time.
Click … to copy to clipboard and paste the key in your script, or save it somewhere else.
Note:
For security reasons it isn't possible to view the key after closing the creation dialog; if necessary, create a new key.

You should store the key securely, just as for any password.
---
Using an API key
A primary use case for API keys is to allow scripts to access Pathfinder's REST API.
For example, when using curl, you could do something like this. The --insecure parameter is required only if you use a self-signed certificate:
curl --header 'Authorization:API-KEY' --insecure https://SERVER-ADRESSE:8087/api/v1.0/info/status/ping