Select the Manage Component Geometries option from the catalog section.
The Pathfinder local catalog database comes preloaded with a large collection of supported components and information about their geometries. You can edit the list by adding more information to the already existing geometries, by creating new geometries or by deleting existing geometries. You can also import more geometries from the online catalog.
---
Manage Geometry
Measurements like width and height of components are described in geometries. This ensures that components and their slots (e.g. a PCI card and a corresponding PCI slot) have the same measurements and are compatible to each other.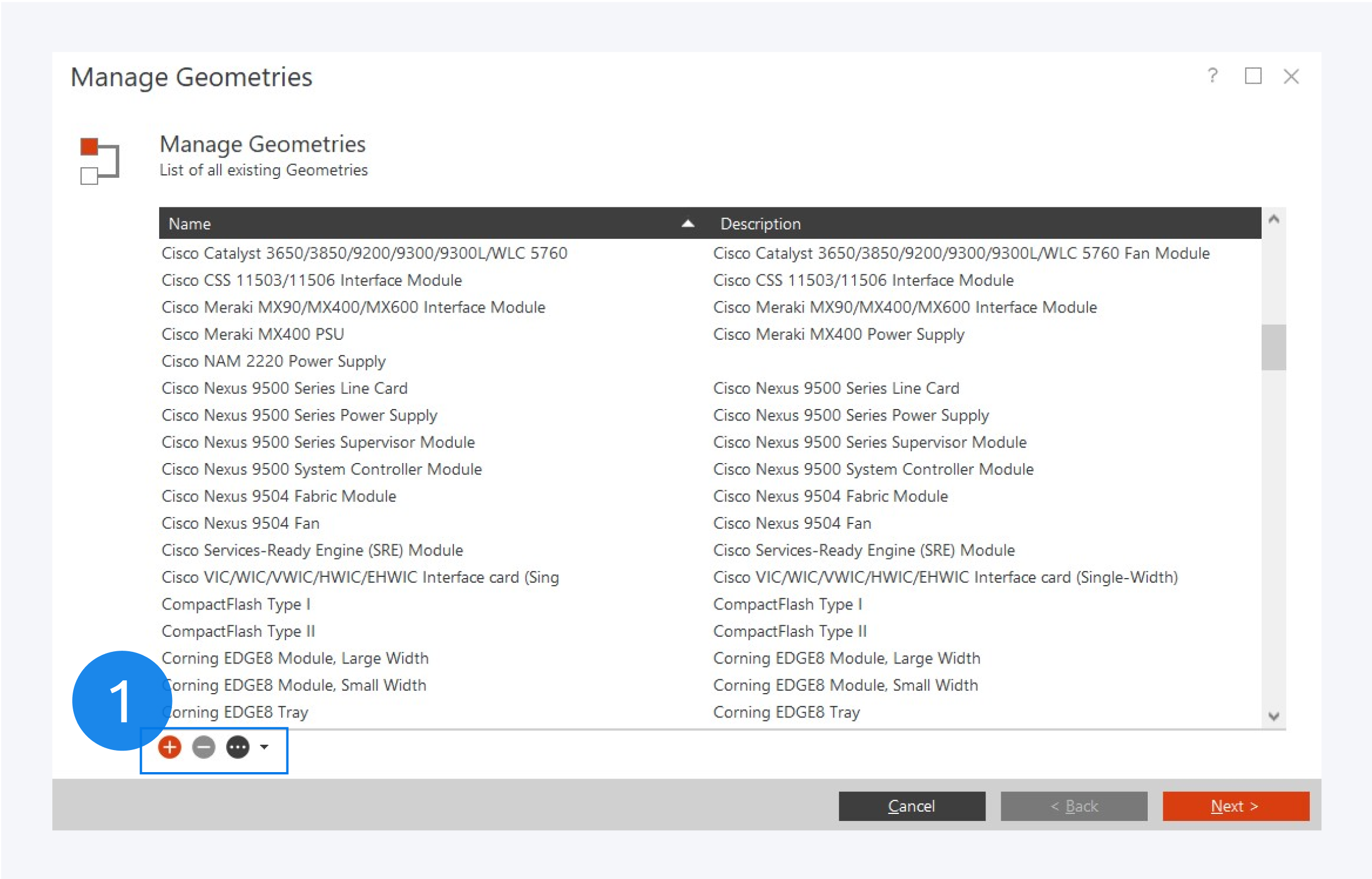 These are typical examples of geometries:
19 inch

PCI slot

SFP

2.5 inch drive, etc.
A list of all existing geometries preloaded in the local catalog is available here.
To edit an existing geometry just double click on the component name from the list. Using the add, delete and import buttons (1), new geometries for components can be created, existing geometries can be deleted and more geometries can be imported from the online catalog.
Importing existing geometries from the online catalog makes your network documentation easier. Please use the online catalog to avoid inconsistencies and data duplication.
---
Create Geometry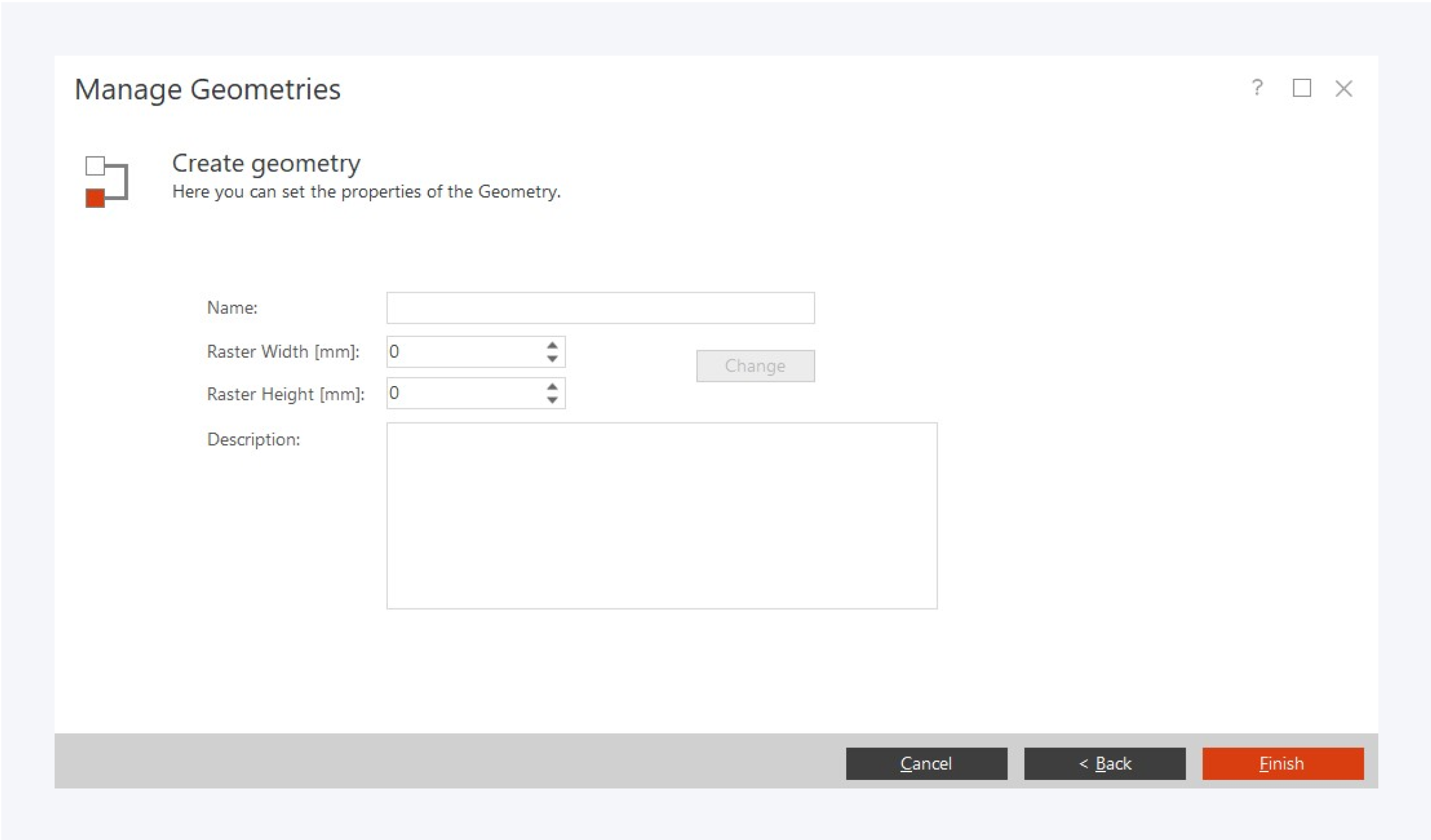 You can create new geometries with the add button. When creating a new geometry, fill out the following fields:
Name: Assign a name to the geometry.
Raster Width [mm]: Define the width of the object.
Raster Height [mm]: Define the height of the object.
Description: Write a short description for the geometry.
Click on Finish once you are done.
Editing an existing geometry is quite similar to creating a new one. Double clicking on an existing geometry will open a similar dialog already containing information of the selected geometry. Click on Change, to change the geometry of the component.
---
Import Geometry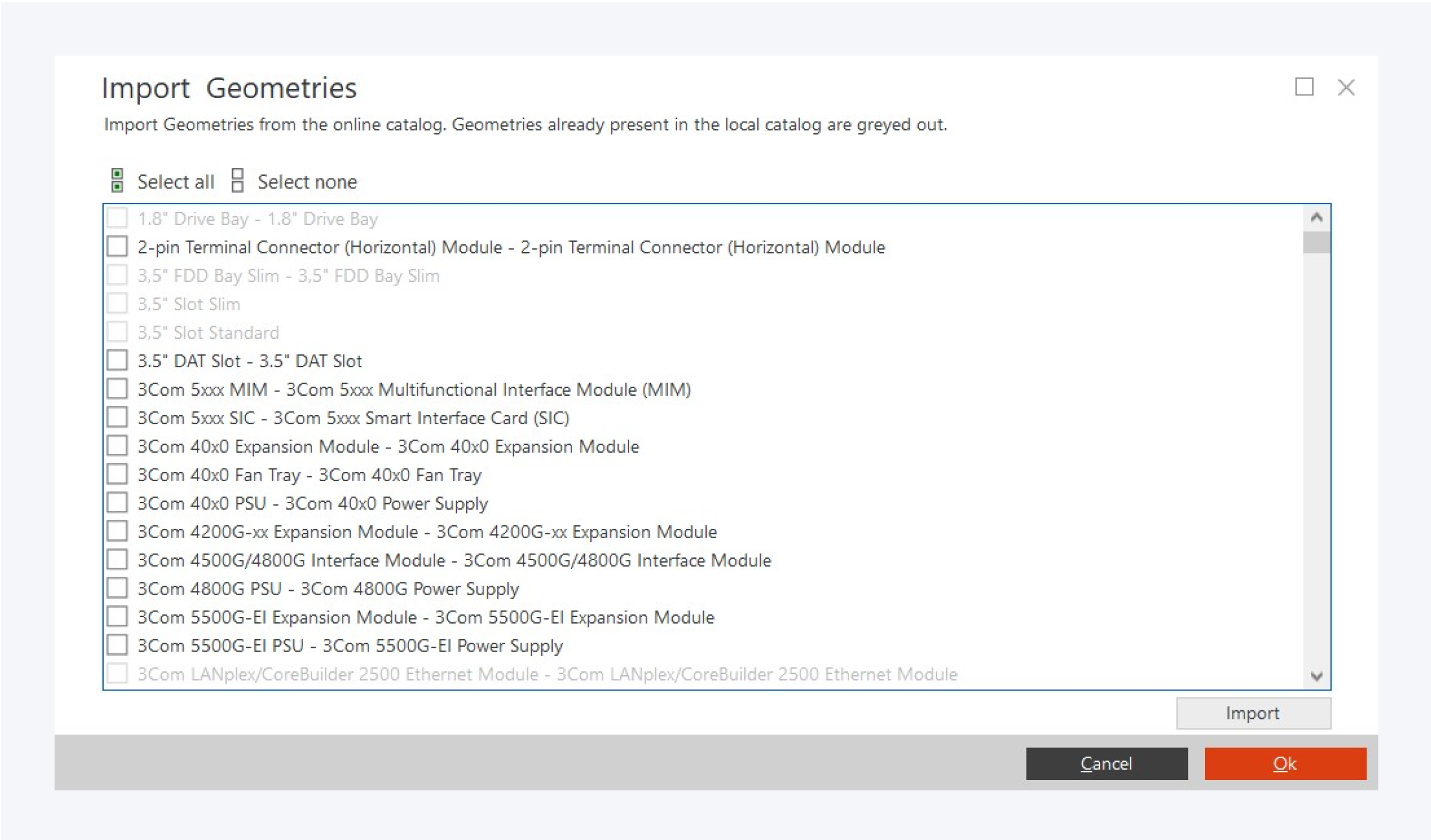 In the import geometry window, select the geometries you need and click on Import and OK.
geometries already existing in your local catalog will appear greyed out.
Before creating new geometries, please check if they already exist in the online catalog. New geometries can be imported from the online catalog.