Virtual Machine Definitions
In Pathfinder you can create and manage templates for virtual machines.
Select the Manage Virtual Machines in the catalog section.
---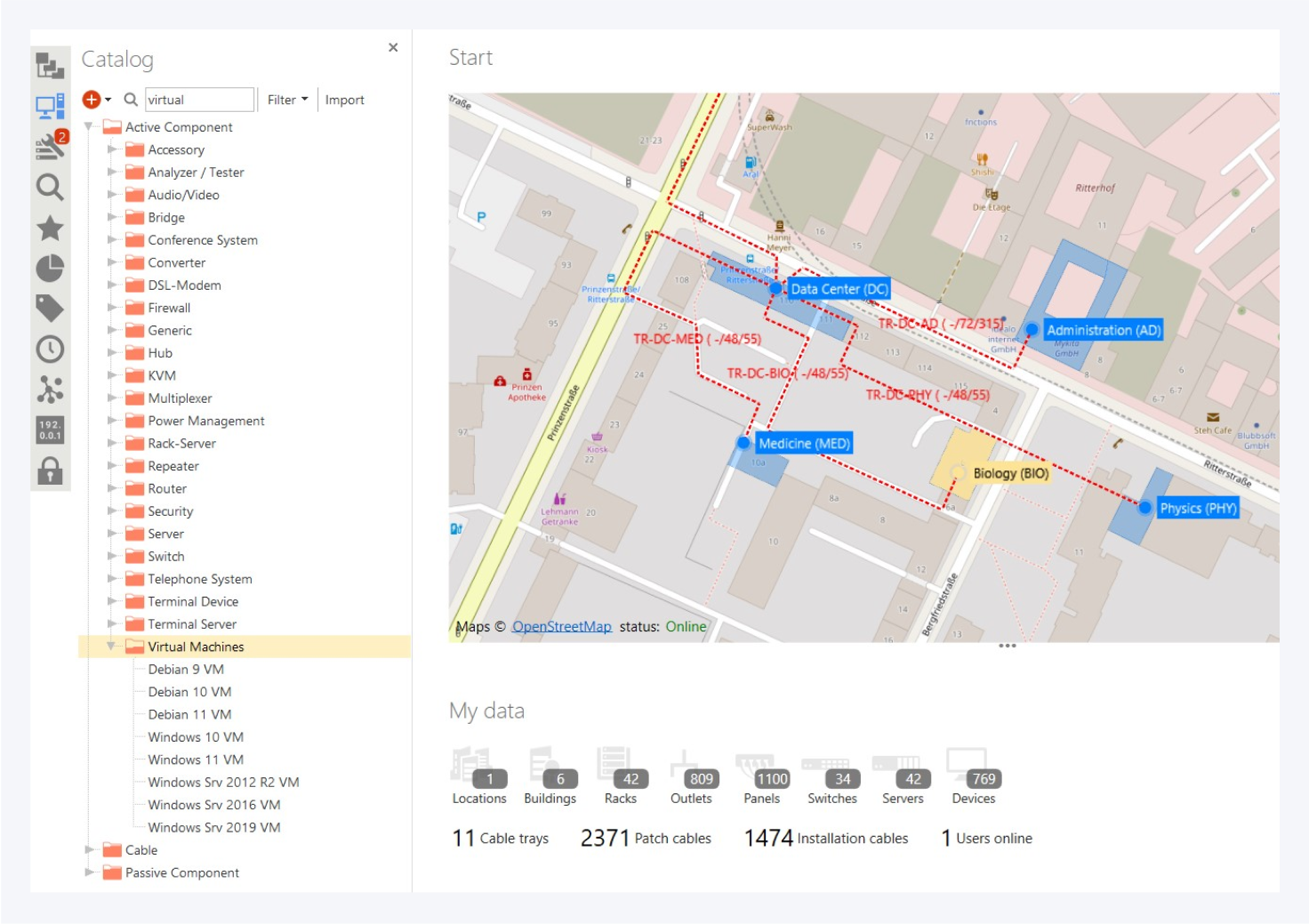 You will be taken to the virtual machines section in the local catalog.
Add templates to be able to quickly create new instances with predefined properties.
Templates can also be edited and deleted. Keep in mind that editing will affect all existing instances and deletion is only possible, if no instances exist.