This pages describes how to configure the proxy settings in Pathfinder.
Select the proxy tab from the options dialog window in system section.
You can configure Pathfinder to connect to the internet using the proxy internet connection settings.
---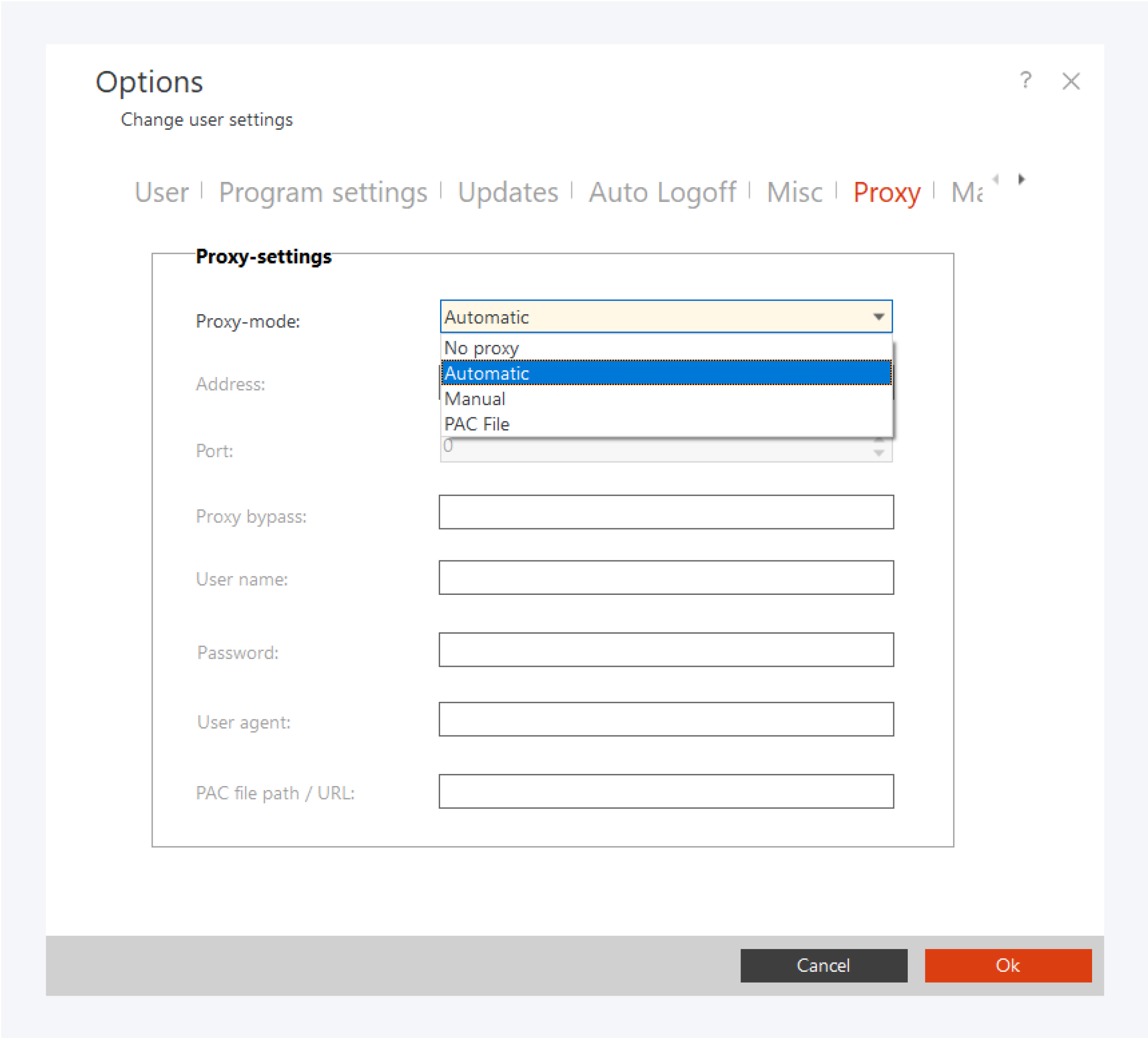 If you are using a proxy internet connection, you can set up pathfinder for the network connection here.
Access to an internet connection is important to import your component definitions from the online catalog.
First, select the proxy mode. If you assign it as manual, you can set your own port number as well.
Fill in the address and the relevant fields for your network connection and click on OK.