The Port Search comes in handy when you are looking for an idle port to set up a new work station.
Select Port Search option from the analysis and reports section.
You can search for ports using various criteria and filters. You can also view network paths and connect cables.
---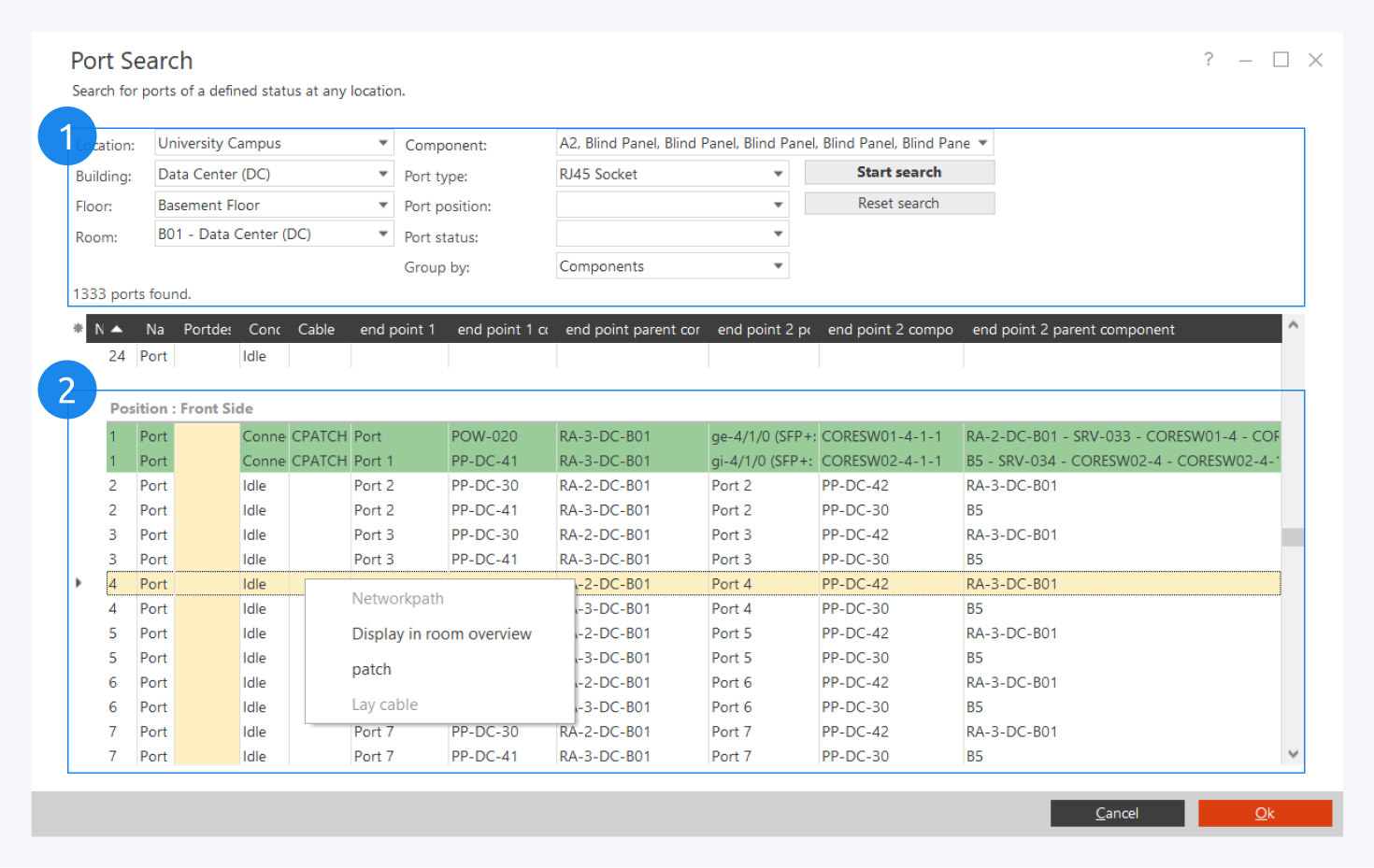 In the port search window, you can search for specific ports and retrieve information about your component ports.
You can search using different criteria and filters here (1).

Based on your criteria your search results are presented here (2).

You can right click on any port to open the context menu. From the context menu, you can open the graphical and grid view of the network path, you can move to a port location, you can even create patch and line cable connections.
For more information about network paths, go to: Network Path Overview.