This pages describes how to set up the mailer in Pathfinder.
Select the mailer tab from the options dialog window in system section.
You can send email notification for work orders to users using the mailer settings.
---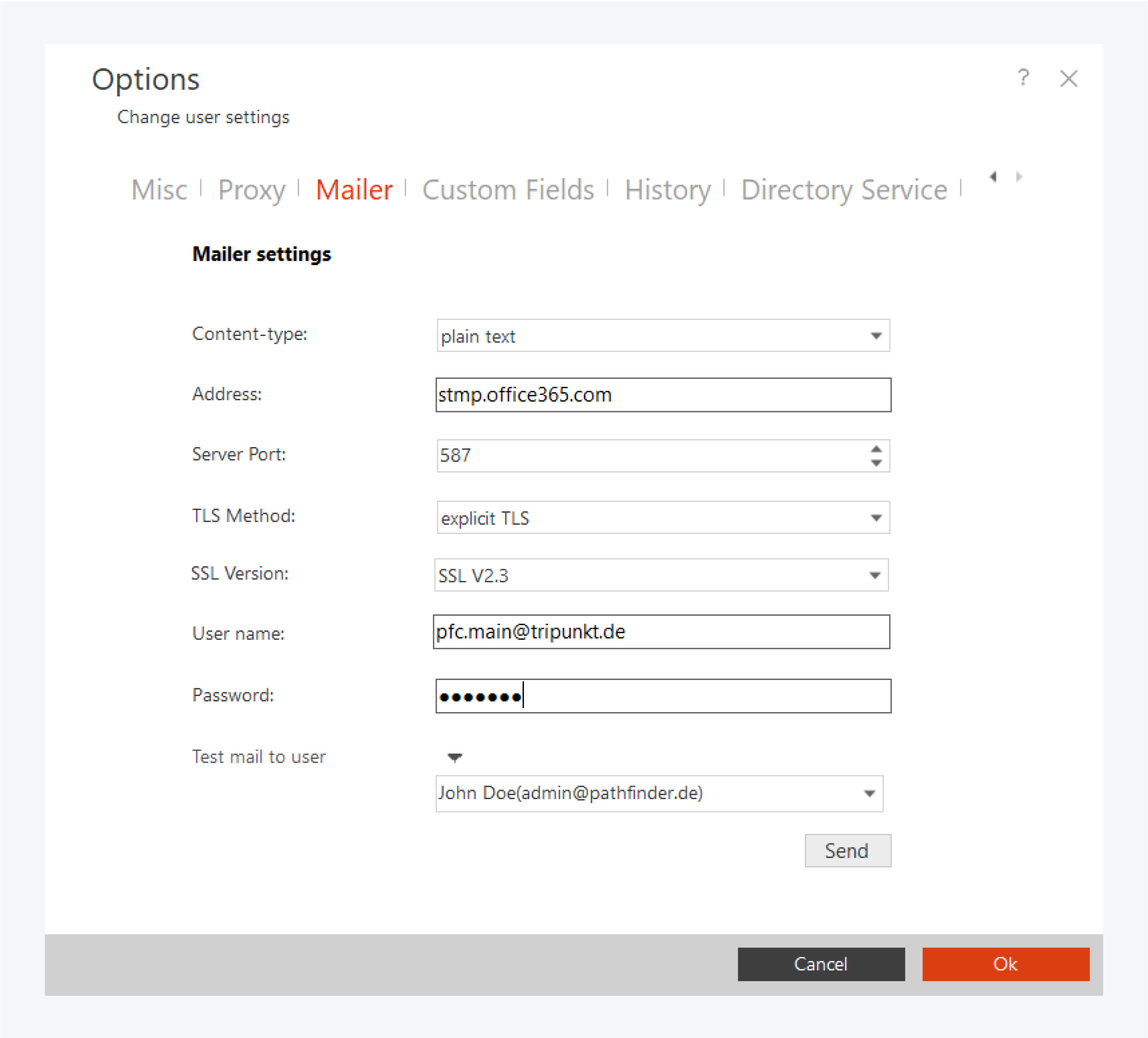 You can send emails to users in a SMTP server using mailer. In the mailer settings tab, the following fields are available:
Content Type: You can select between HTML and plain text.

Address: Fill in the SMTP mail address of your e-mail server.

Server Port: Fill in the SMTP server port of your e-mail server.

TLS Method: Select TLS method if required.

SSL Version: Select the SSL version for your connection. Please check for valid SSL versions supported by the server.

Username: Fill in your email address.

Password: Fill in your respective password.

Test mail to user: You can check the mailer settings by testing the connection to the server.

Click on Send to test the connection to e-mail server using your given username and password.
Click on OK to save your settings and close the dialog window.