Importing Component Definitions
Component definitions in Pathfinder are templates of components and cables. Any component or cable in the network is based on a definition to avoid redundant work and ensure compatibility.
We provide a large online catalog, which includes thousands of component definitions our team has created over the years. We recommend that, before you start documenting your network in Pathfinder, you import all the definitions you need from our online catalog.
---
Accessing the import dialog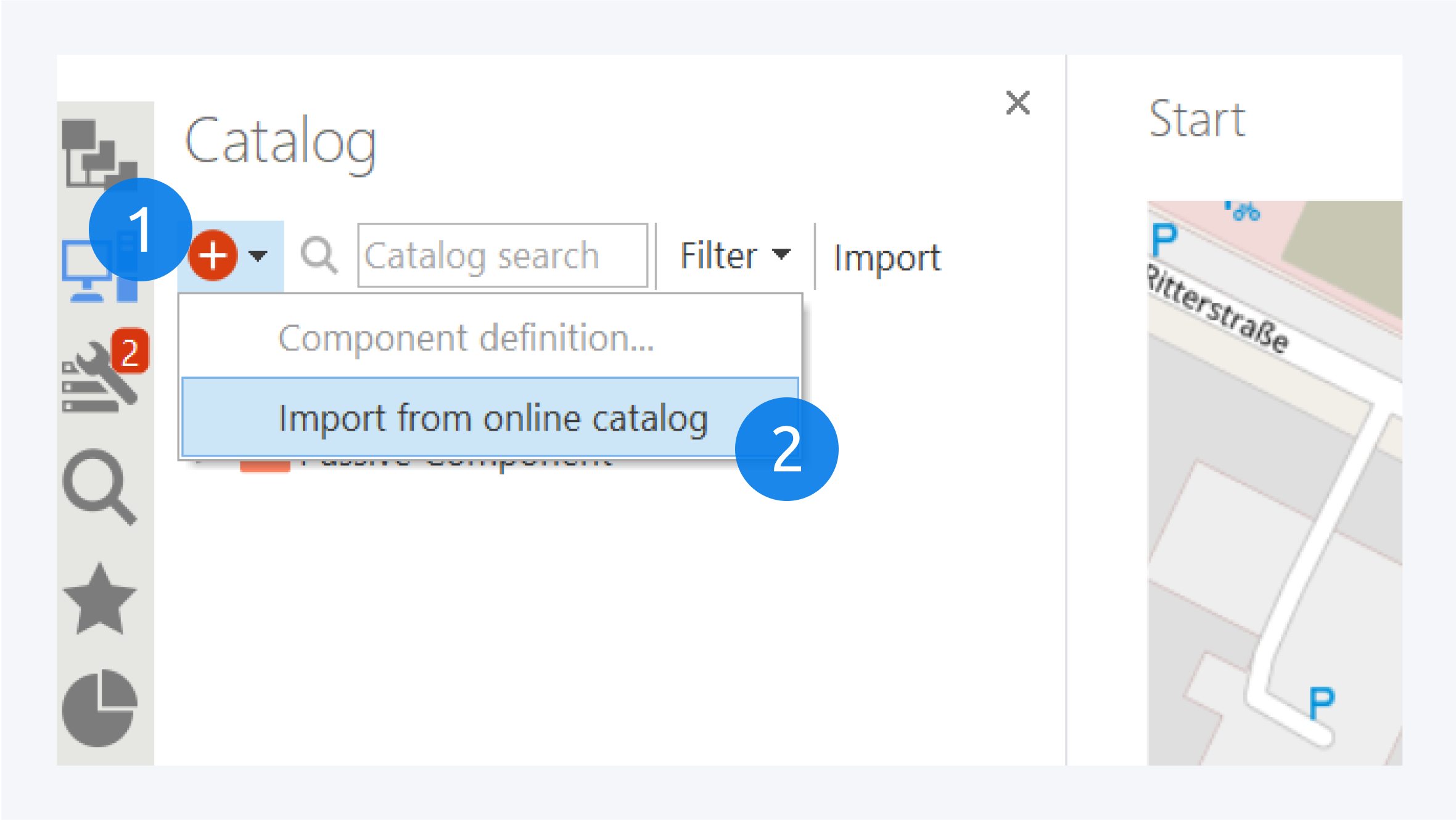 Go to the catalog tab in the sidebar by clicking the icon (1) or pressing Alt+C.

Click on the add icon and select Import from online catalog (2) from the drop down menu.

Alternatively the dialog can be accessed from the catalog section of the main menu.
---
Using the import dialog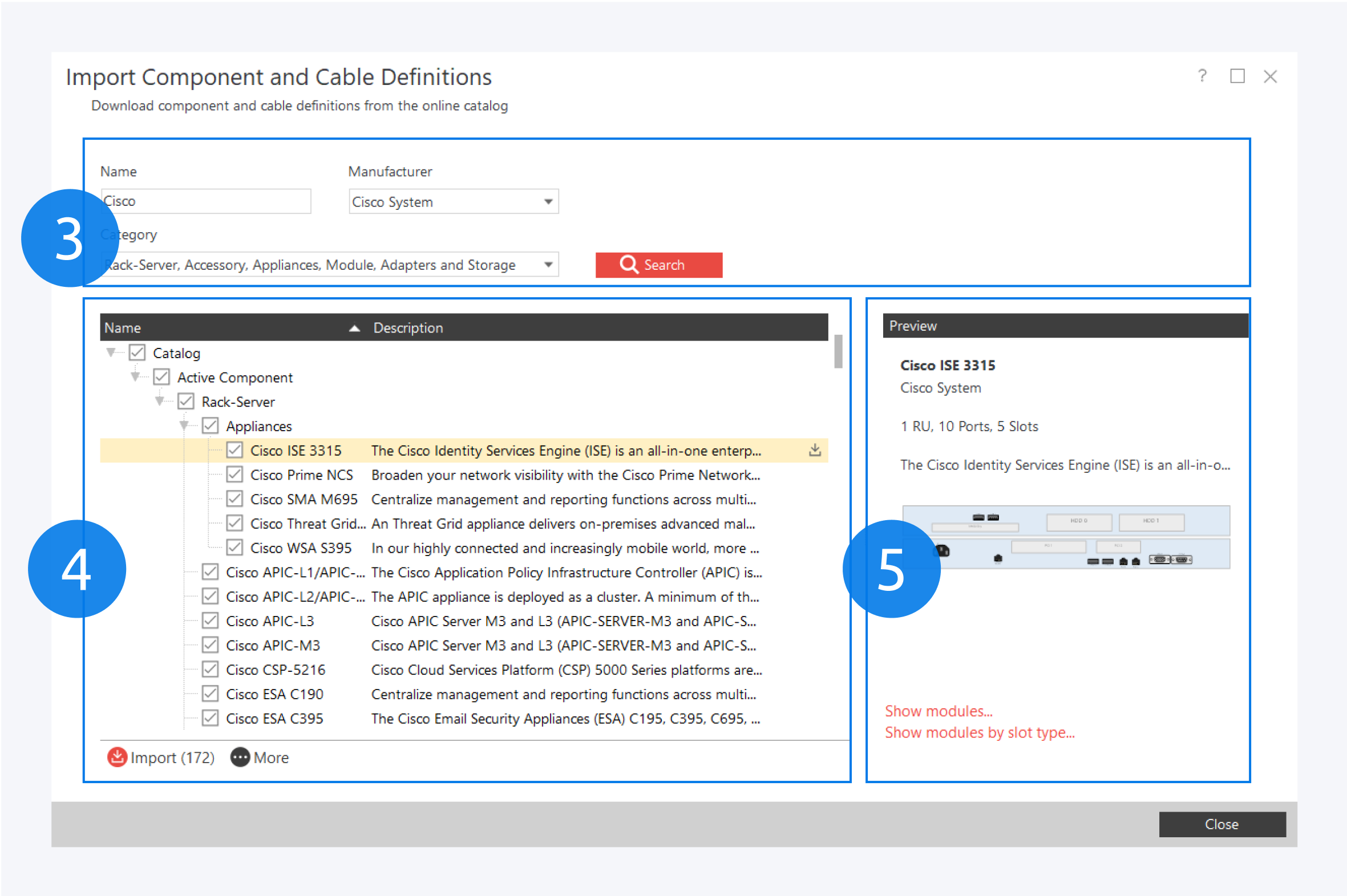 In the Import Component and Cable Definitions dialog, enter a name and/or select categories or a manufacturer to search for component and cable definitions within the online catalog (3).

Select the required components (4) and add the component definitions to your local catalog by clicking Import. Repeat this process, until all needed component definitions have been imported into your local catalog.

On the right there will be a preview of the selected component definition (5).

If a component is not yet available in the online catalog, you can request it from our support.

For more information about the local and online catalog, go to: Catalog.
After your local catalog is populated with the needed component definitions, you can immediately place these components in your infrastructure and begin your network construction.
https://www.youtube.com/watch?v=Z-1Y_IlT5nA&t=1s