Create Installation Cable Connections
This dialog can be used to create simple installation cables and connect them immediately.
Select the Create Installation Cable Connections option from the cable management section.
---
Selecting the ports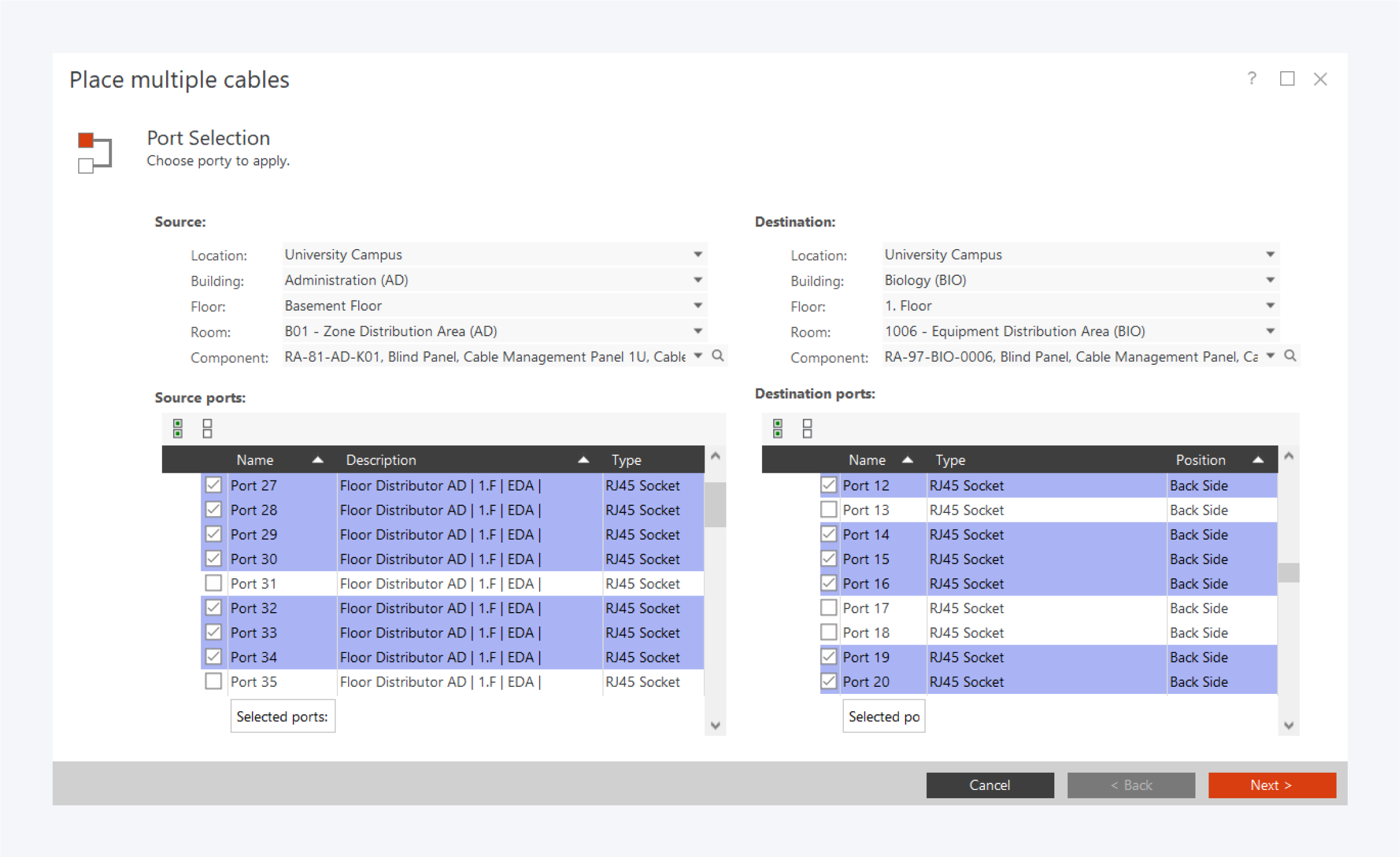 To create a single or multiple installation connections, first select the source and destination components.
Next, select the source and destination ports you want to connect.
The sum of pins of source and destination ports must match.
Click on Next to proceed.
---
Selecting the cables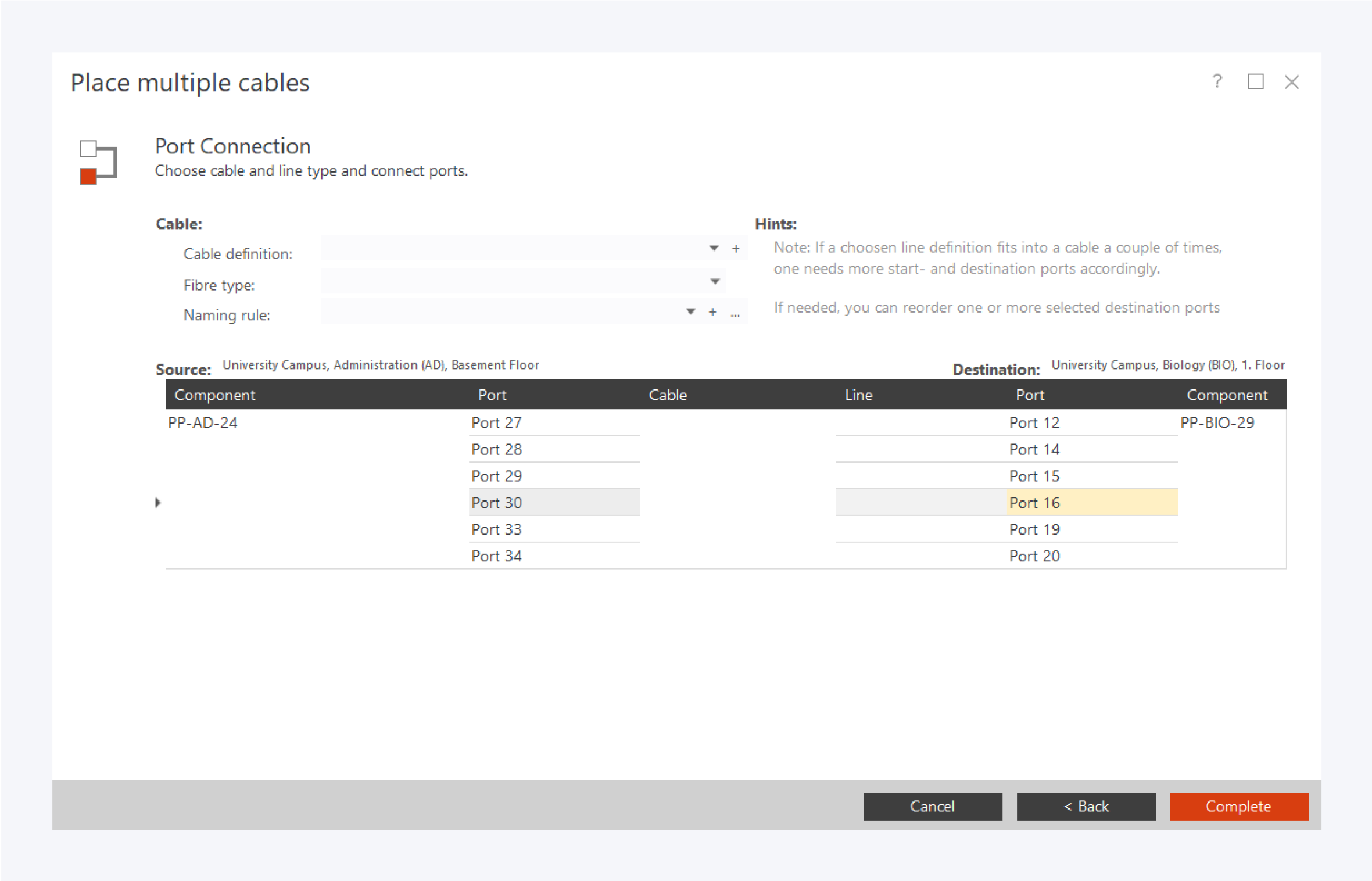 In this window you can select the cable definition, fiber type and naming rule. If a specific cable definition is not available, you can create one yourself.
The connection overview is displayed below. You can move the ports to reorganize the source and destination port connections.
Click on Complete to finish creating the installation cable connections.