The connection overview provides information about the network connections and paths. It can be accessed from the context menu of components or any infrastructure object.
---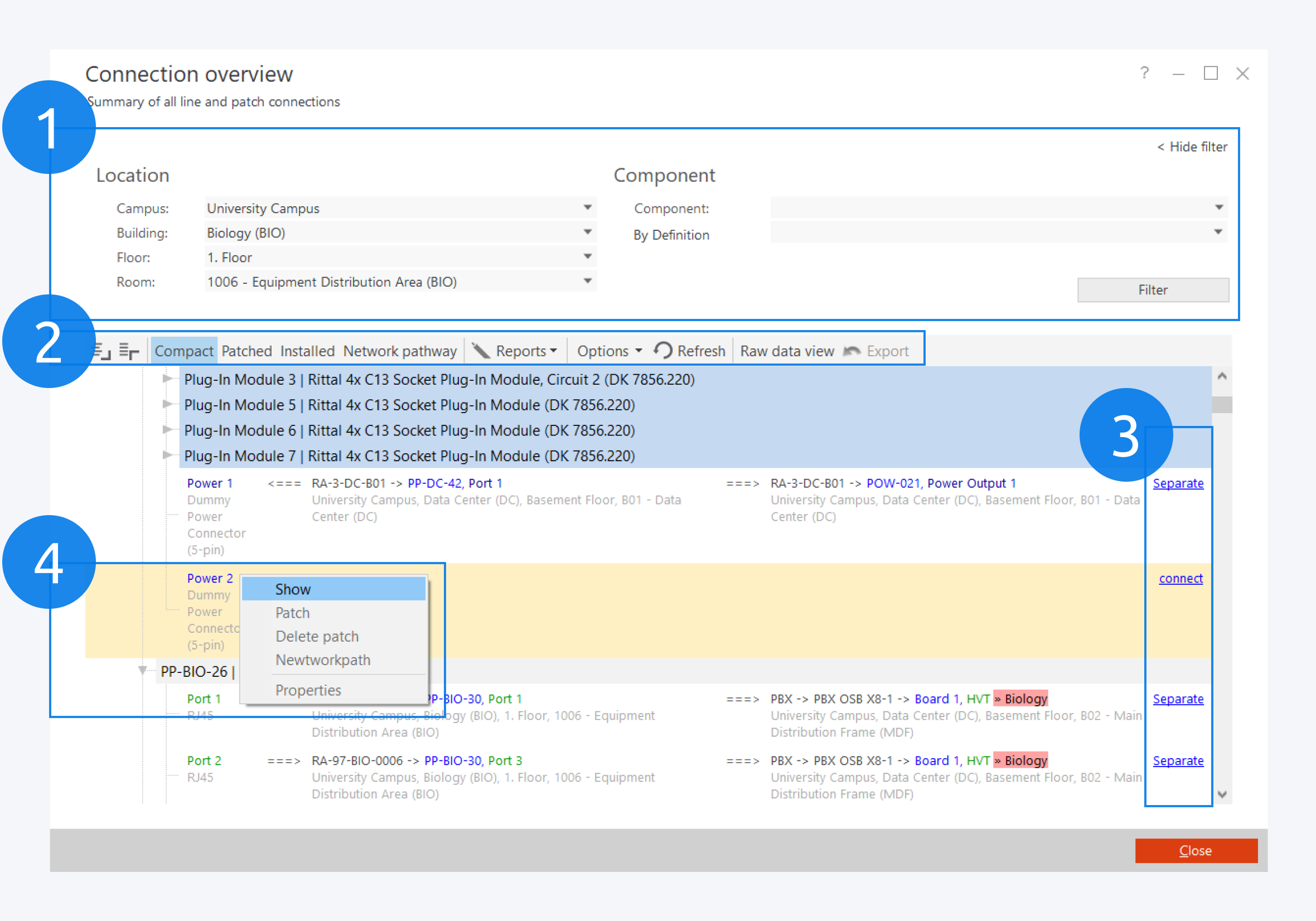 You can access the filter options here (1). You can filter by location, component and definitions.
The results will be displayed below. There are several view options to display for example connected cables or the entire network path (2).
You can also create and remove cable connections here (3).
Right click on a port to open the context menu (4). The context menu offers the following options:
Show: Display the port in the active network.

Patch: Opens the Creating Patch Cable Connection (1:n) dialog window.

Remove Patch: Removes the cable connection.

Network Path: Opens the Network Path dialog window.

Properties: Opens the Port Properties dialog window.