When you synchronize with the server, all changes made using Pathfinder Mobile are saved to the server from which they will be deployed to the Desktop Client the next time it is started. Remember to always synchronize after performing any changes on the go.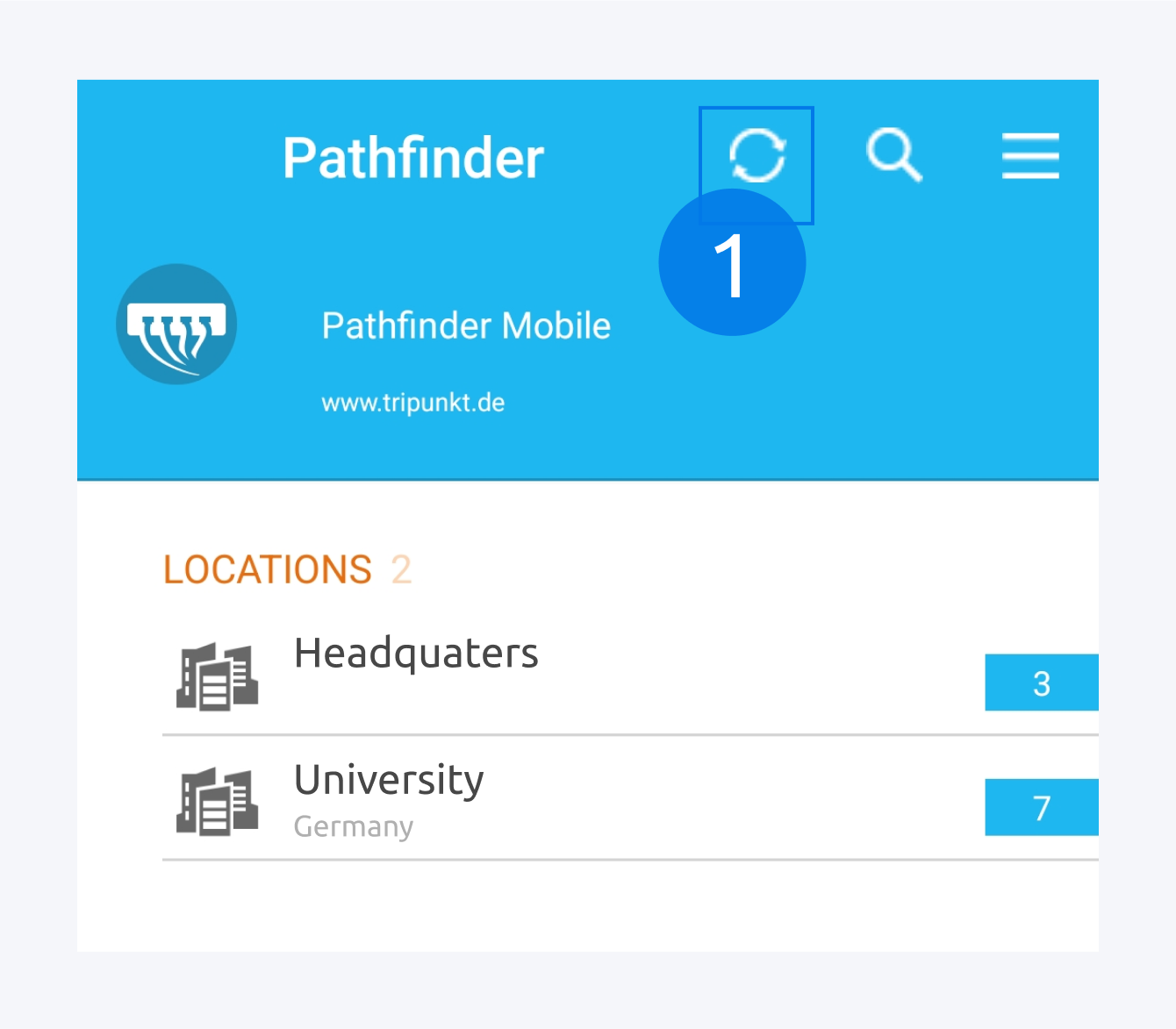 To synchronize your data with the server, simply tap on the synchronization icon (1).
---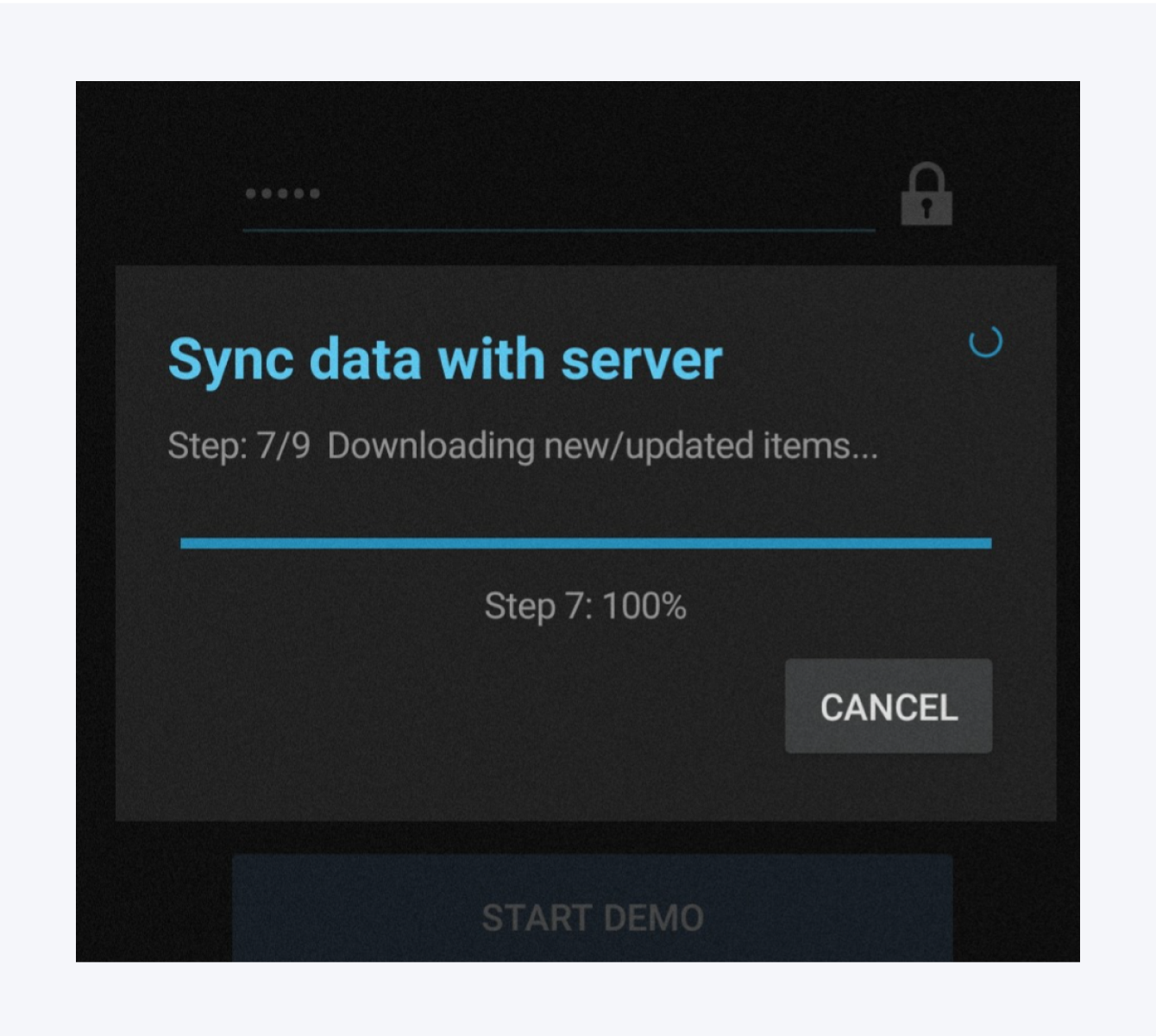 The synchronization process will go over all local changes and upload them to Pathfinder Server as well as download any remote changes since the last synchronization.
You can cancel the update process any time by tapping on CANCEL.