This pages describes how to manage a work order in Pathfinder.
Select the Manage Work Order option from the network and services section.
You can manage work orders for tasks and assign them to specific users and groups.
---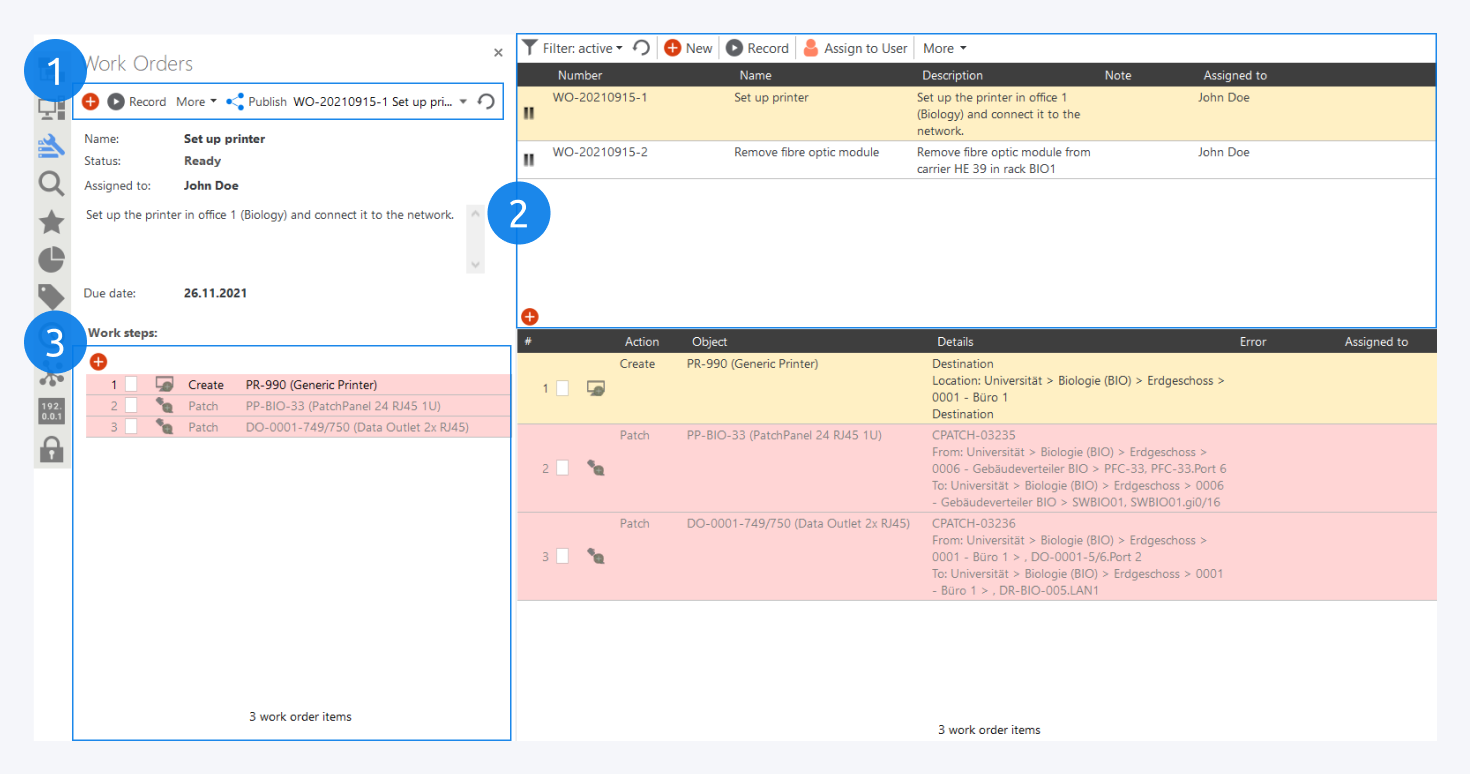 The manage work order option opens the Work Orders module from the sidebar.
You can create a new work order here (1). You can also record the tasks for the selected work order here, publish it and more.

You can edit an existing work order properties, assign it to a user, reject the work order tasks, manage the task list during task completion, cancel the work order, resend as email and print the work order (2).

The task that need to be performed to complete the work order are listed here (3). Open the work order, click on record and start making changes to your active network in Pathfinder. Your changes will is recorded as task in the work order. You can also add customized tasks by clicking on the add tasks "+" icons.