This pages describes how to tag components in Pathfinder.
Open the manage tags dialog window from the component context menu or properties.
You can manage assigned tags on components and component ports here.
---
Manage Tags
In the manage tags dialog window, you can add, delete and edit tag information for components and ports.
When creating a tag, you can select between local only tags and inherited tags.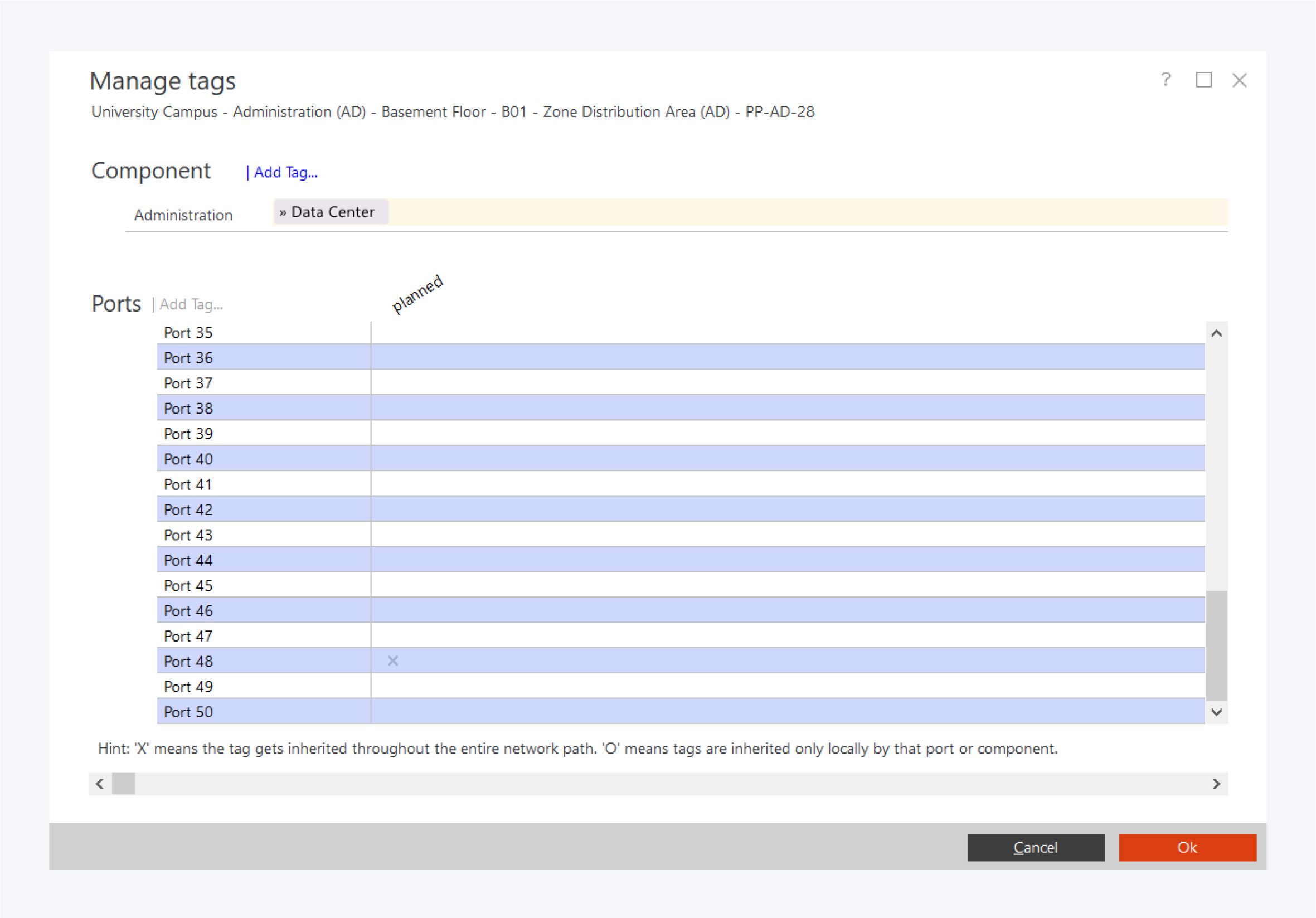 Local only tags are denoted with an O.
Inherited tags are denoted with an X.
Local tags are tags specific to one port only, while inherited tags are adopted by all ports in the connection.
Click on OK to confirm your tags and close the manage tags dialog window.
---
View Tags on Components
You can enable or disable the tag information displayed on the components and ports from the rack's context menu.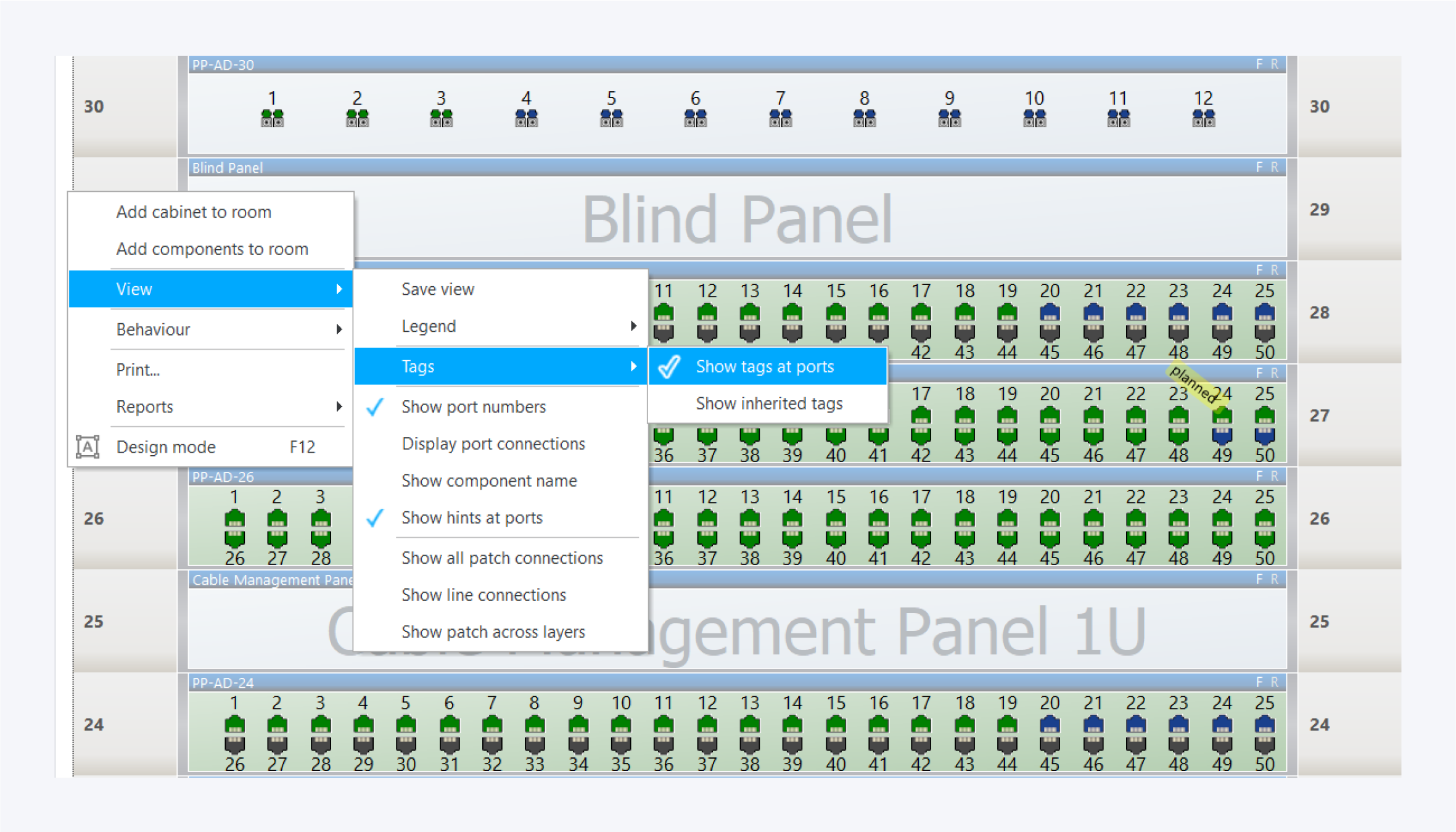 Right click outside the rack perimeters to open the context menu. From the context menu, select View and go to Tags you can check the fields to display tags and inherited tags respectively.
---
Tags in Network Path View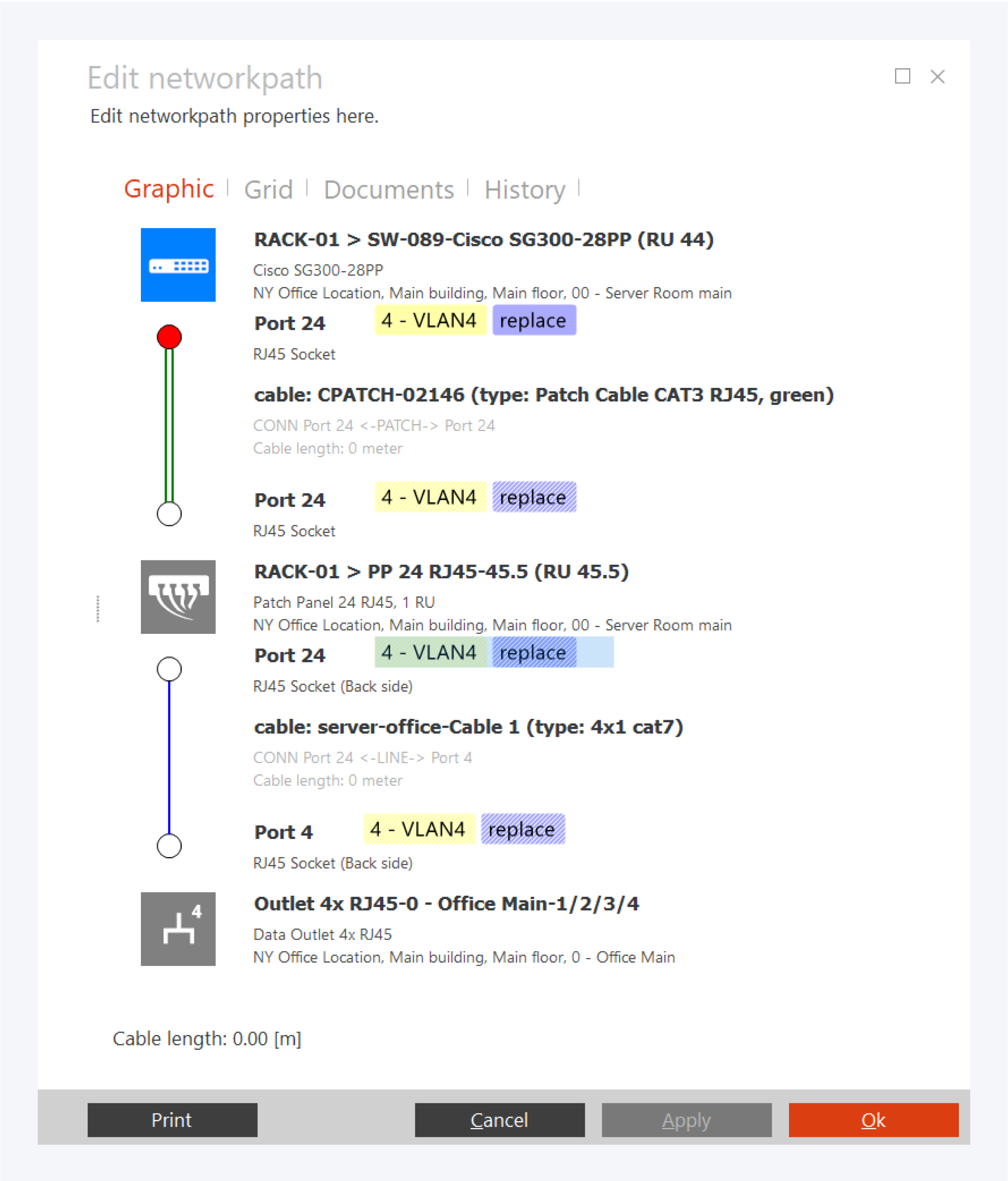 All tags, inherited tags and VLANs are displayed in the network path of a connection.
The local tag for the Cisco switch is inherited through out the network path, to the data outlet.