This pages describes the help center homepage of Pathfinder.
Select the Help Center option from the support section.
You can create support tickets, request new component definitions and provide feedback.
---
Help Center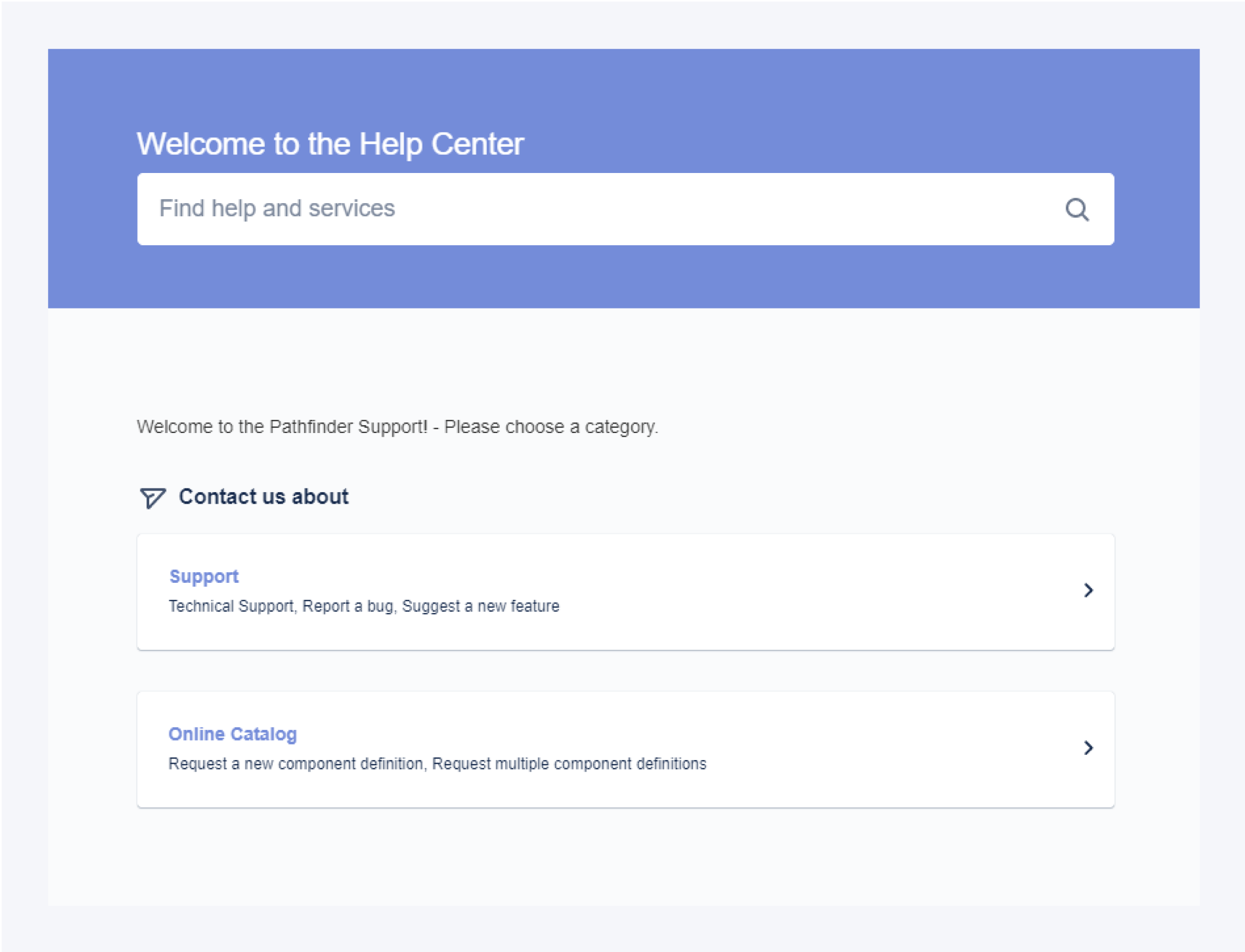 The Pathfinder help center homepage offers various support functions for you.
You can find technical support for Pathfinder, you can request component definitions and you can report bugs.
---
General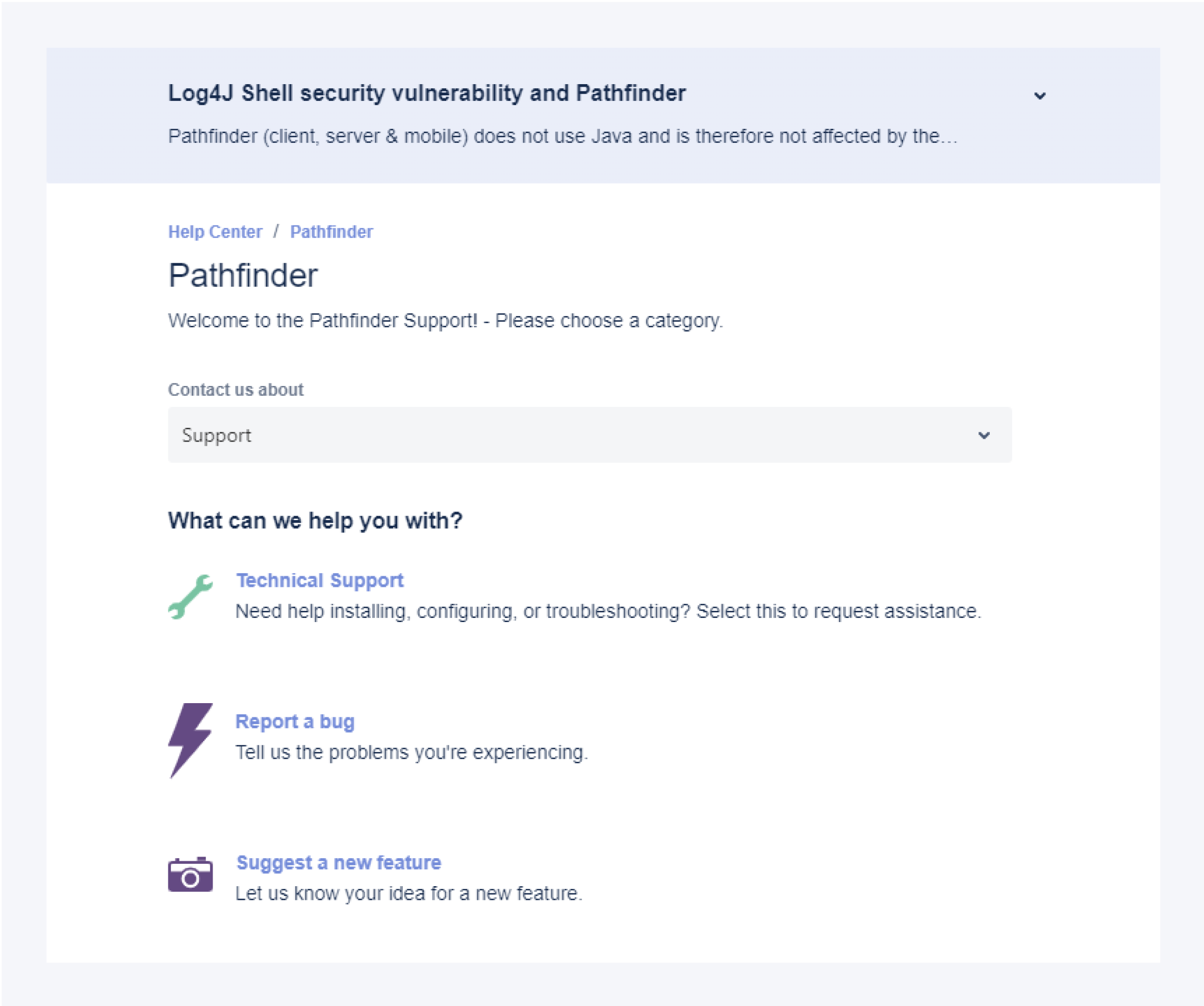 In the general section, you can request technical support and questions.
You can also reports bugs in Pathfinder here.
---
Online Catalog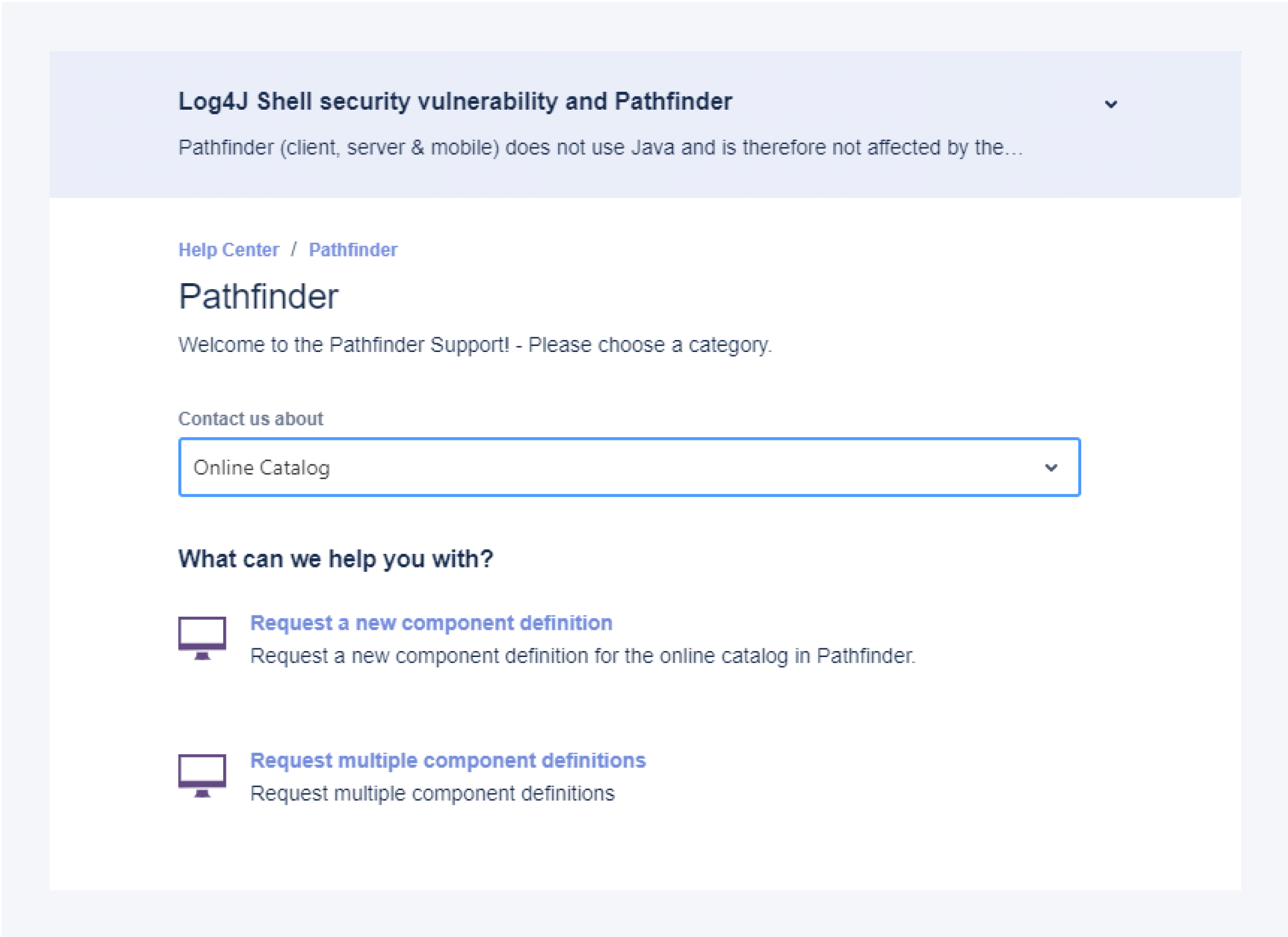 In the online section you can request new component definitions for Pathfinder.
You requested components will be added into the online catalog.